What Robin Williams Has Taught Me About Life
(photo credit: Disney)
I remember it like it was yesterday. Sitting in the movie theaters watching Mrs. Doubtfire, the first movie I've EVER laughed out loud. Yes, this is affect Robin Williams has had on my life.
There are very few moments when I am sobbing over the loss of an actor. And not a-one has ever affected me to write a blog post. I never met even met the guy. But over the span of my life, Robin Williams has touched my heart again and again and again. I've laughed until I cried. I've cried until there's no more tears. I have felt every emotion along side him. What has Robin Williams taught me?
To be out of this world – Mork & Mindy

To seize the day – Dead Poets Society

That being a woman is hard work – Mrs. Doubtfire

To be an EXTRA-ordinary friend – Aladdin

To love the unlovable – Good Will Hunting

That people need people – Patch Adams

To never grow up – Hook
But the one feeling I had yet to feel with him was hopelessness. Suicide is probably the toughest decisions ever made on this earth. It's one where you can't take it back. It doesn't only affect you, but those who know and love you for many years to come. But to me, it's the anguish of a person of a pain that's beyond bearable. There's no escape.
I think what hurts me the most is knowing that this man who has lived years behind the mask of comedy, smiles and laughter, was hurting so greatly inside. That through all of the "treatment" he was giving himself through his performances, the people he surrounded himself with, the money, the fame….all of that still was not enough to fill that hole inside of him. Am I saying what he did was right? Absolutely not. But this means that even in death, Robin Williams has taught me something about life.
A person with depression can be sitting right next to you. Functioning everyday, going through the movements, you might not even notice the signs. We may not be aware of the feelings they have or what they have been through. What has Robin Williams taught me on his very last day of life? That depression is REAL, although it may be hidden. I wrote this tweet yesterday as my first response to what I had heard. I was shocked at the results I had from it.
Depression can hit those most unexpected. Reminder to be kind to everyone! We all have our demons #RobinWilliams #rip

— Saving Said Simply (@savinsaidsimply) August 12, 2014

We all have demons that we are fighting in life. We need people. We need hope. I hope that I can take Robin's last breath as inspiration to be better. To live better. To hold my loved ones closer. To do something that's leaving a lasting legacy on this earth.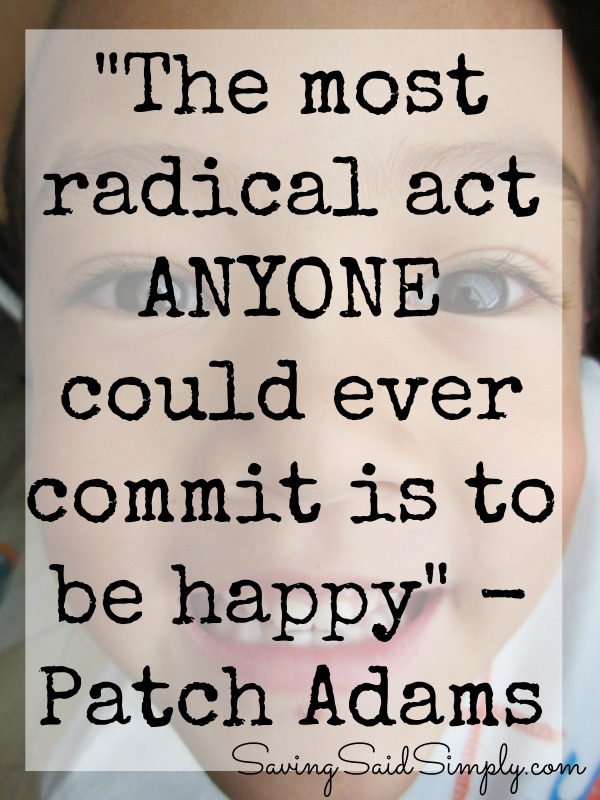 Let's take today and everyday to be just a little kinder to our fellow man.
"Why can't we treat death with a certain amount of humanity and dignity, and decency, and God forbid, maybe even humor. Death is not the enemy gentlemen. If we're going to fight a disease, let's fight one of the most terrible diseases of all, indifference." – Patch Adams
You will be missed, Mr. Williams.
How has Robin Williams touched you?
Be sure to follow Saving Said Simply via Facebook, Twitter, Instagram, Pinterest and YouTube for more of my brain emptying thoughts and more

Looking for more important parenting tips? Here are some of the most popular: