Hosting a Moana birthday party? Make this Easy Moana Pinata DIY for Under $5 – perfect party game idea for less! May contain commissioned links.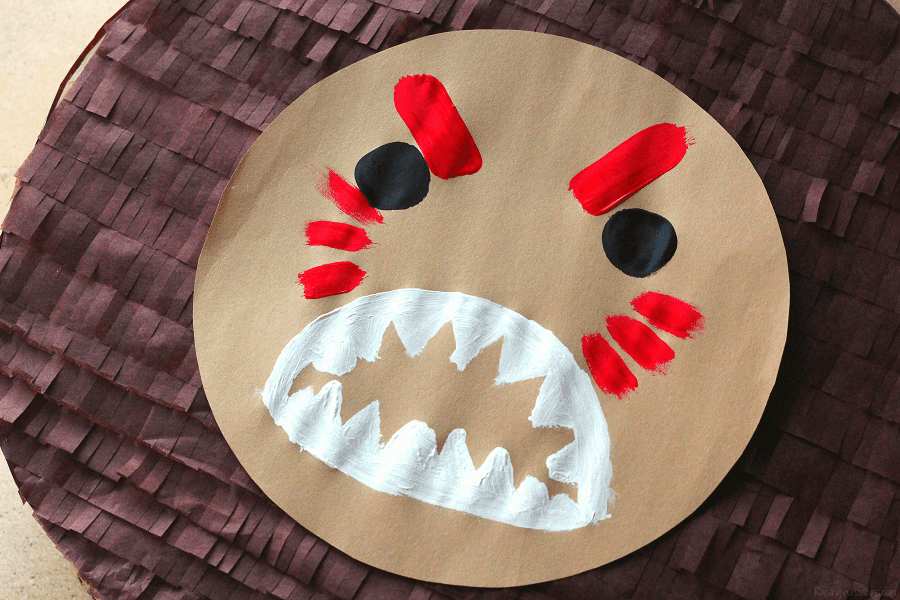 Moana Pinata DIY for Under $5
Aw, COCONUTS! So remember that 6-year old birthday party that happened about 6 months ago? Yeah, I know. Mom life. (Don't even get me started on my son's Harry Potter Birthday Party – I'm over a year ago on that one.) But in the midst of unpacking boxes and trying to redefine "normalcy" in our new house, I keep coming back to old party pictures.
In case you didn't know, party planning is my happy place. Whether it's a Pixar Up Party or Tangled Party (or if you've been around awhile, my first ever Finding Nemo Party), I truly missed my calling to be a budget party planner. I have to admit, my daughter's Moana Party is one of my favorites. Seriously. Just between the Tefiti Birthday Number DIY and the Moana Headband DIY that I've posted so far, I've been in Disney crafting heaven.
Which leads me back to this post and a Moana Pinata DIY for under $5. With a few household items, a couple of art supplies and some imagination, you can save big on those birthday party pinatas (they're expensive, y'all!) and make room for more birthday eats and treats. Ready to make this DIY Kakamora Pinata for your next party? I'm here to lend you an oar. "You're welcome."