What's in your swim bag? Don't forget these 15 Swim Lesson Essentials for Parents – with tips to survive the summer sports season! This post is sponsored by Febreze. All swimmingly awesome opinions are my own.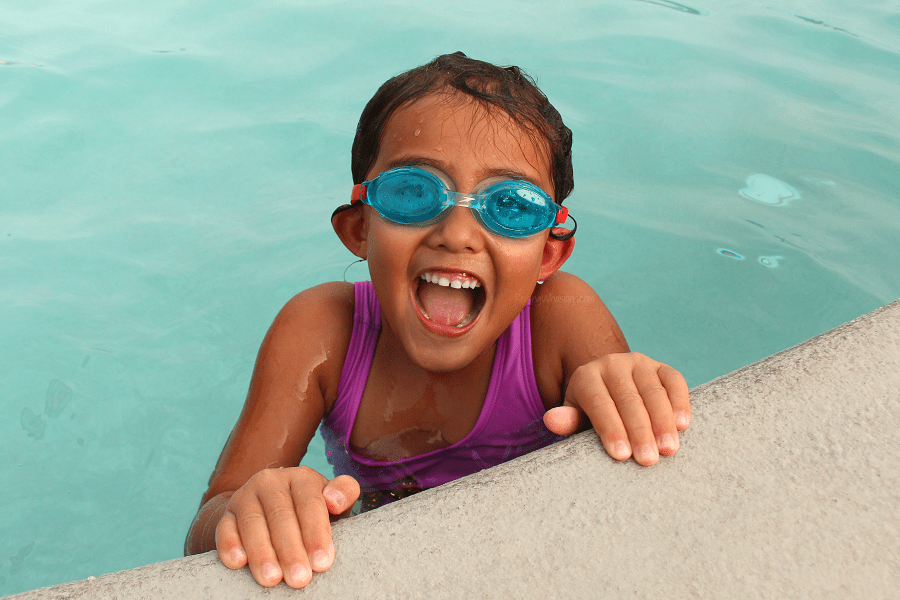 15 Swim Lesson Essentials for Parents
This summer's motto: Just keep swimming!
Summer sports season is here and even with the big move in a few weeks, I'm determined to keep up with our annual summer swim lessons. But I'll admit, the extra level of crazy this swim season has me gathering "all hands on deck" to survive. Packing boxes while packing our daily swim bag? You can throw that life buoy now.
For those that have been following our family for awhile, you know that our summer swim adventures have been well…quite eventful over the years. Remember the year we "pooped in the pool?" Or the time we had to bolt for those "emergency stitches?" That's why my swim bag may look a little different from yours. But take it from this 9-year swim lesson veteran, you're going to want all 15 of these Swim Lesson Essentials for Parents. All of them.