Breakfast or snack? With this summer inspired Tropical Yogurt Bark – it's both! Make this kid-approved healthy summer treat idea. This post is sponsored by Produce for Kids. All delicious opinions are my own.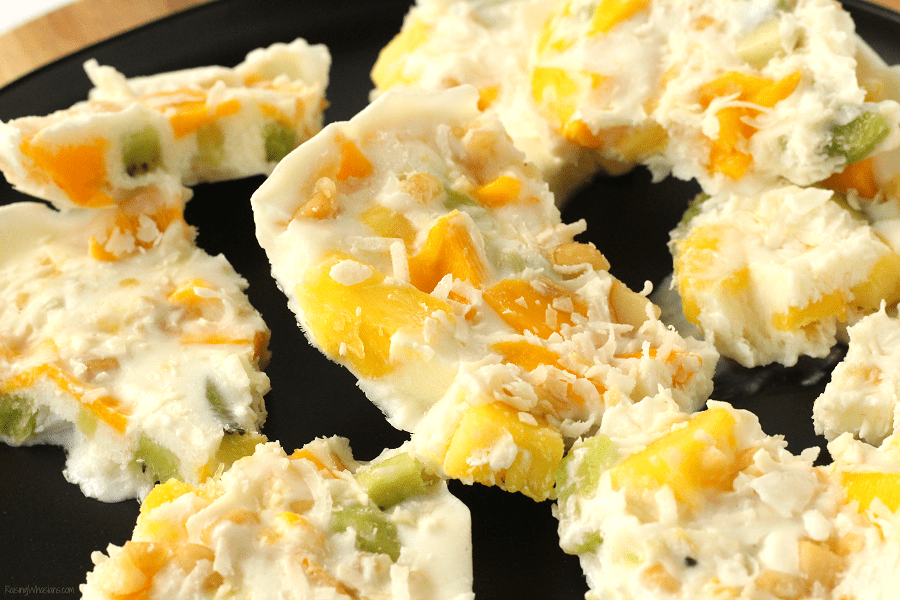 Tropical Yogurt Bark | Healthy Summer Treat Idea
When the bark is just as tasty as the bite…
Hello, summer! Paradise is definitely calling my name this season. But in the midst of packing up our entire home, working and entertaining two children thanks to our big move – paradise seems far away these days. While I may not be able to go to paradise, that doesn't mean I can't bring a little of that paradise flavor home. Tastes like dessert and kid-approved too, this Tropical Yogurt Bark combines all of my favorite summer vibes into one tasty treat. And shhh, don't tell the kids it's healthy. Find out how this delicious recipe is donating meals to Feeding America with Produce for Kids and how you can make a difference this summer too!