Need a new healthy breakfast idea for kids? Try this Kid Friendly Breakfast Pizza recipe & find out how to donate meals with the new Mission for Nutrition program! This post is sponsored by Produce for Kids. All delicious opinions are my own.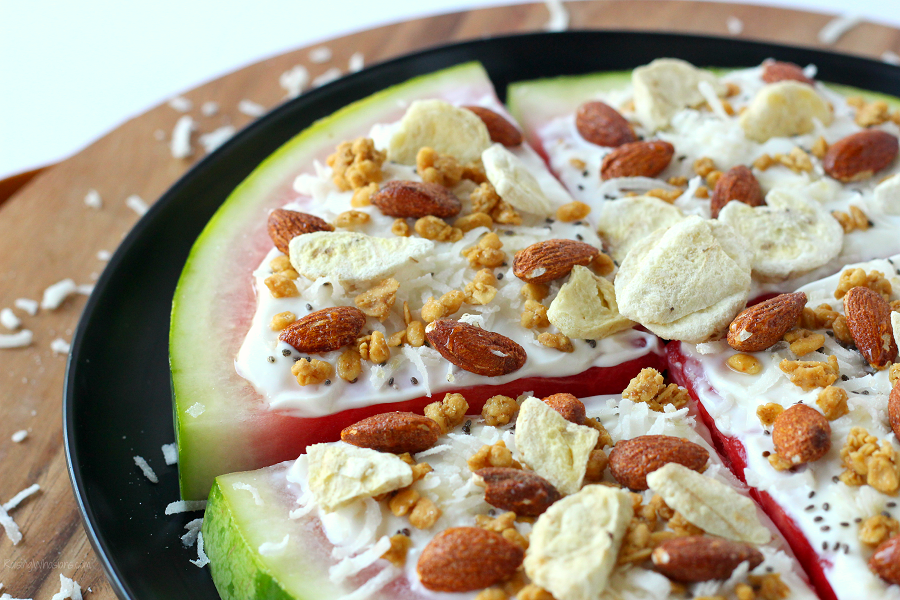 Kid Friendly Breakfast Pizza is Giving Back with a Mission for Nutrition!
Cold pizza for breakfast? That's healthy? Oh yes!
My kids are at it again! Breakfast during the school week is a tough meal for my kids to eat. Our busy mornings equal huge struggles as I beg my kids to eat ANYTHING before heading off to school. And I know you understand how much kids need breakfast to fuel those brains for learning! Always up for a twist, I'm bringing excitement back to our school morning routine with this kid friendly breakfast pizza! Jazz up your kids' breakfast with this easy, fun and healthy idea to beat the morning rush and find out how this pizza is not only fueling little minds but giving back healthy meals to families in need!