Complete your child's Disney princess look with this Moana Flower Crown DIY. Step by step craft tutorial, perfect for a Moana birthday party! May contain commissioned links.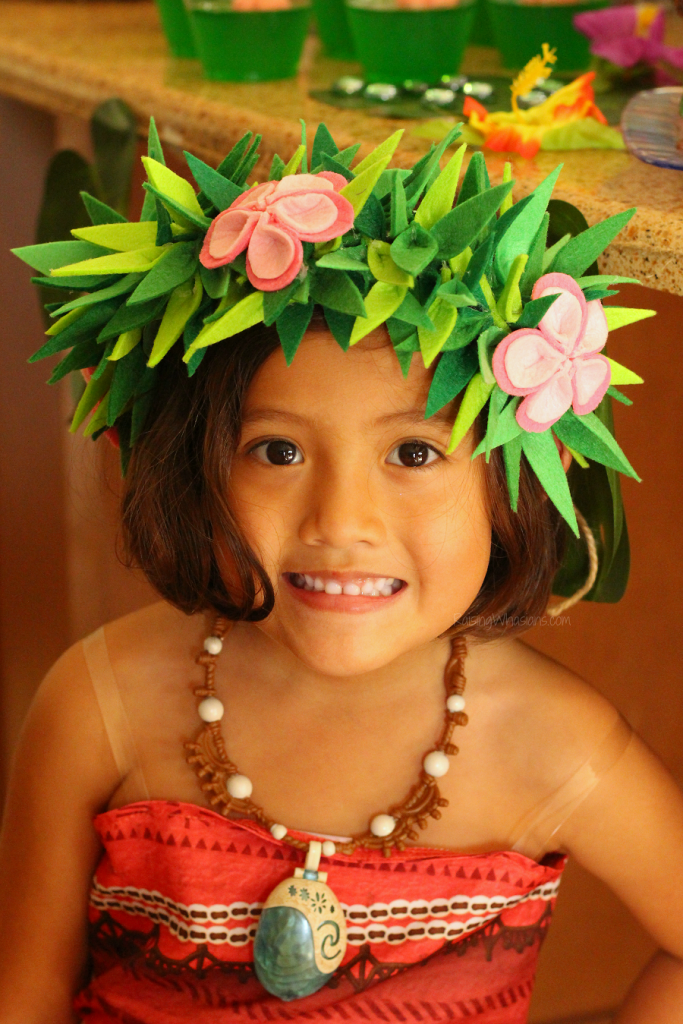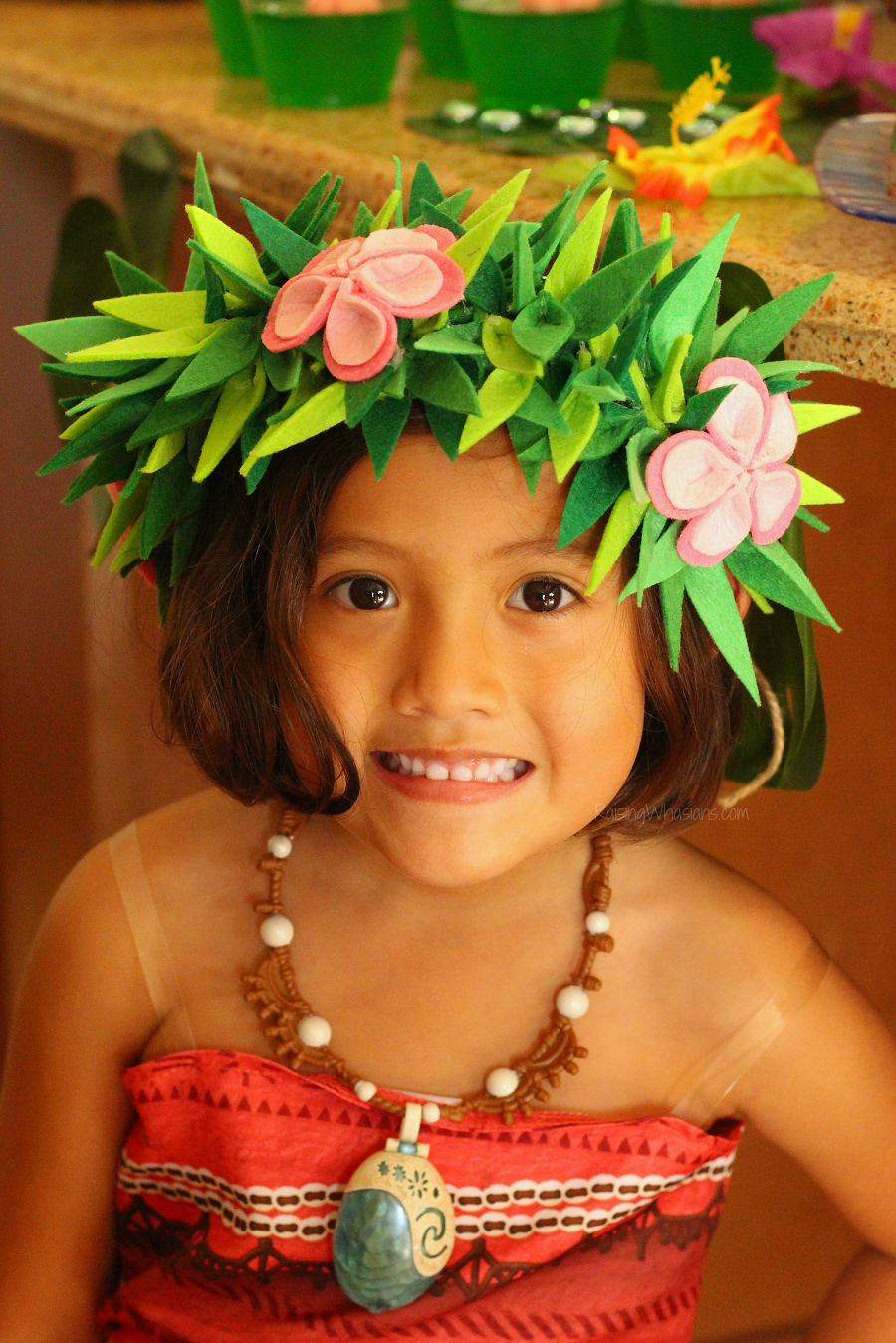 Moana Flower Crown DIY
So I may or may not have packed an oar in our Disney Cruise suitcase…
No big deal.
When my daughter asked begged demanded to have a Moana birthday party, I was already breathing a sigh of relief. Costume – CHECK! But when I looked closer at her top and skirt combo, something was missing. My birthday girl needed a crown. But not just any crown will do for this Disney princess. Inspired by my daughter's favorite wayfinder, we put the crowning touch on her 6th birthday with this Moana Flower Crown DIY. Perfect for a party, costume, Disneybounding or a Disney Cruise photo op (no judgement, y'all!). This beautiful, custom and handmade crown with amazing 3D detail is a lot easier to make than you think. And you might just be able to make it all for little to ZERO cost (like I did!).
Ready to make your own Moana Flower Crown DIY with a step-by-step tutorial? Scroll down for details and how it inspired the epic Disney Creator Days photos we took at Castaway Cay! "You're welcome."