Ready to Disneybound as one of my favorite Disney villains? Here's Yzma Disneybounding for Under $50, the perfect Disney style for less! May contain commissioned links.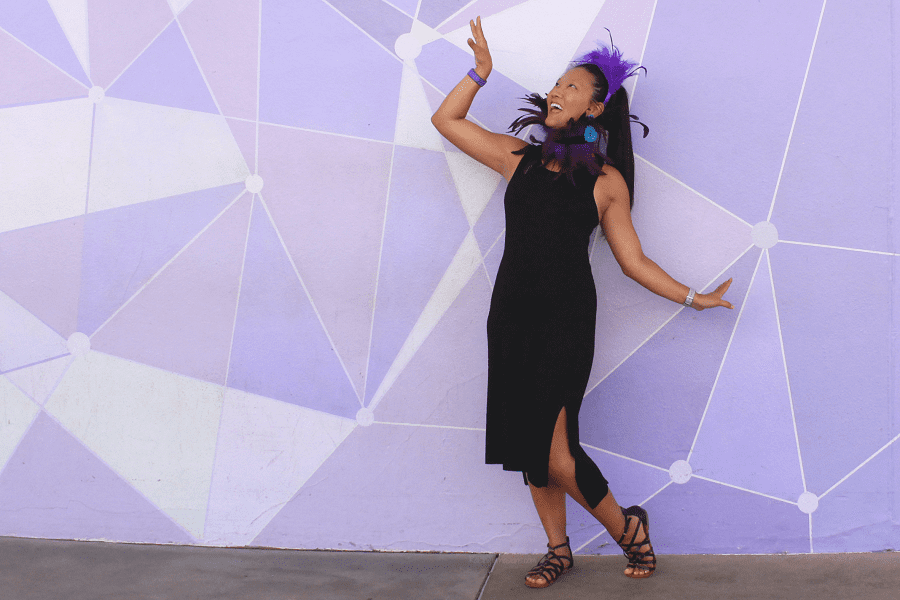 Yzma Disneybounding for Under $50
Making the right statement has everything to do with the right accessories! I'll admit that when I was invited to attend my first Disney Villains After Hours, I was DYING to do an Yzma Disneybound. She's always been my favorite villain. And let's face it, The Emperor's New Groove is also one of the most underrated Disney movies too.
But then came the "cruel irony, like my dependence on you." Amazon Prime fail. Thinking I had enough cushion built in for a few FREE Amazon shipping days (and then some), my outfit became lost somewhere in Orlando. Sadly, this look never arrived in time for the event – where I was convinced it would get some head turns if not some appreciative nods for my favorite Disney Villain.
Well, I couldn't just let it go. Determined to give my Ymza Disneybounding style the spotlight it deserved, I dressed for the occasion anyway (full disclosure: on a NON Disney Villains After Hours Event…in broad daylight…with two children giving me multiple odd looks). But I didn't care. Evil in all of it's fashionable glory, my dream look for Yzma came to life.
With the right accessories and a few key staples from your closet, you have the perfect Yzma Disneybounding style for less! Perfect for a Disney event (like Disney Villains After Hours or Mickey's Not So Scary Halloween Party), check out how easy it was to create this Yzma inspired look, all for under $50!