Strange Magic Movie New Trailer + Images #StrangeMagic
The Lucasfilm excitement builds! I just got my hands on the latest previews of the new Strange Magic Movie coming to theaters in January 2015. New trailer, beautiful images and George Lucas is back writing the story! Can we ask for anything better? (Ok, well maybe the movie release). So exciting!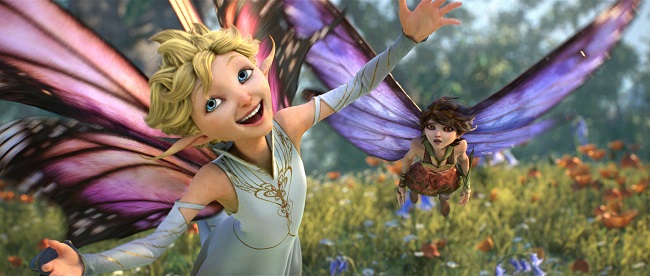 Synopsis:
"Strange Magic," a new animated film from Lucasfilm Ltd., is a madcap fairy tale musical inspired by "A Midsummer Night's Dream." Popular songs from the past six decades help tell the tale of a colorful cast of goblins, elves, fairies and imps, and their hilarious misadventures sparked by the battle over a powerful potion. Lucasfilm Animation Singapore and Industrial Light & Magic bring to life the fanciful forest turned upside down with world-class animation and visual effects. Directed by Gary Rydstrom ("Toy Story Toons: Hawaiian Vacation," "Lifted") from a story by George Lucas, "Strange Magic" will be released by Touchstone Pictures on Jan. 23, 2015.
Seriously, can these images be any more stunning?
Check out the new trailer to see these images in action! I definitely want to take my son to this one. I think he'd love it!
I believe in the magic of Lucasfilm. I'm really hoping this is another George Lucas success. I cannot wait to see this magical adventure take to the screen!
Like STRANGE MAGIC on Facebook: http://facebook.com/StrangeMagicMovie
Follow STRANGE MAGIC on Twitter: http://twitter.com/StrangeMagic
STRANGE MAGIC opens in theaters everywhere on January 23rd, 2015!
Be sure to follow Saving Said Simply via Facebook, Twitter, Instagram, Pinterest and YouTube for more Disney movie updates and more!