Love Asian fusion food? Try this flavorful Asian Shrimp Po Boy with Spicy Slaw – all with my secret ingredient! This post is sponsored by Lee Kum Kee. All delicious opinions are my own. May contain commissioned links.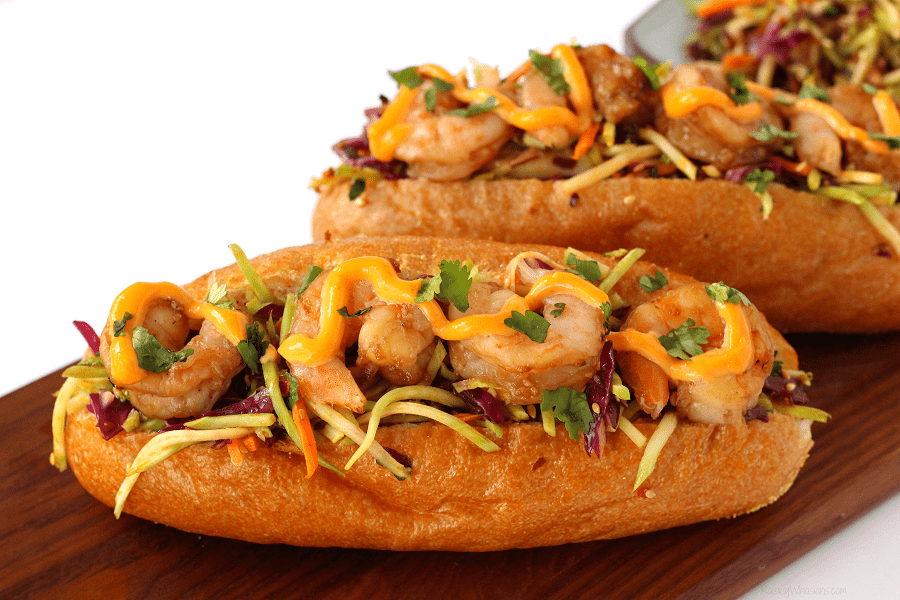 Asian Shrimp Po Boy with Spicy Slaw
Asian roots with American inspiration, it's kind of how I see my life these days. While I'm adopted from Korea, I strive to balance the Asian part of my heritage and the American upbringing I've had. It's so important, especially now that I have two kids looking up to their mama for cultural direction.
Food is where I find balance. I've always had a deep love for Asian food, it's my love language. When I get to combine the Asian flavors I love with my American taste buds, you know it's going to be a party. This Asian Shrimp Po Boy with Spicy Slaw is where the party is at. This zesty and crunchy slaw combined with traditional Asian sauces all in one amazing sandwich – it's one of my favorite recipes to date. Check out my secret ingredients to this amazing dish from Lee Kum Kee, why I have 130,000 reasons why you need to grab a hoagie roll PRONTO.