Celebrate Solo: A Star Wars Story on Blu-Ray September 25th with this kid-friendly Lando Calrissian Smoothie, perfect party drink idea! This post is sponsored by Star Wars. All galactic opinions are my own.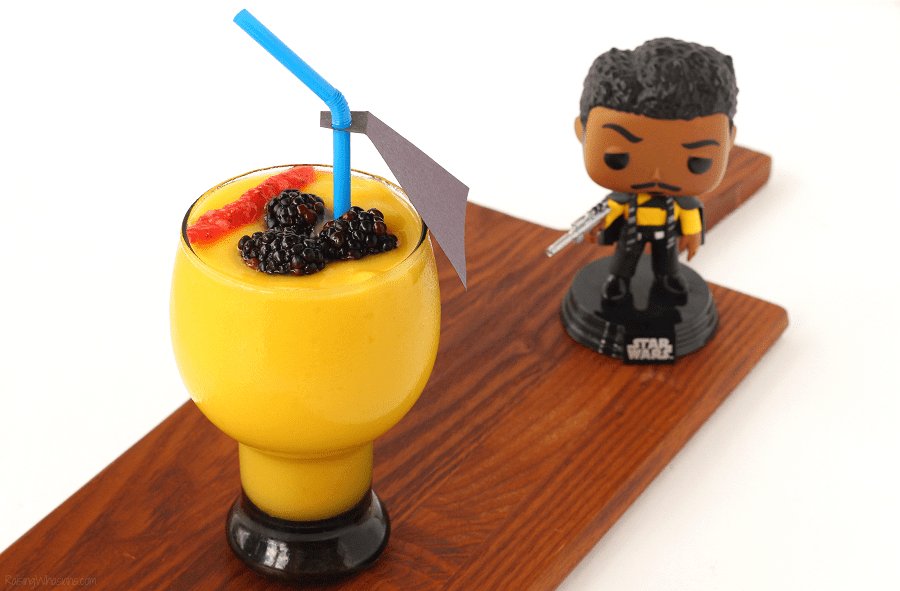 Lando Calrissian Smoothie for Solo: A Star Wars Story Blu-Ray Release
Lando is the original "smooth criminal." That suave demeanor, that glide in his step, and boy can that man talk you into a sweet deal, I've been a huge fan of this Star Wars character from the beginning. Only seemed fitting with Solo: A Star Wars Story coming out on Blu-Ray on September 25, 2018 that we celebrate the original smoothie with his own smoothie. Yes, my friends – a Lando Calrissian Smoothie. Can you taste the amazingness yet? Check out how to make your own kid-approved Lando Calrissian Smoothie (gluten-free and dairy-free, complete with straw cape!). Plus find out why your family needs to own Solo: A Star Wars Story on Blu-Ray faster than the kessel run in 12 parsecs.