Ready for the Best Day Ever? Grab these Tangled Party Ideas for My Rapunzel's 5th Birthday; DIY, food, decor, free printables & lots of Disney party inspiration, all on a budget under $150! May contain commissioned links.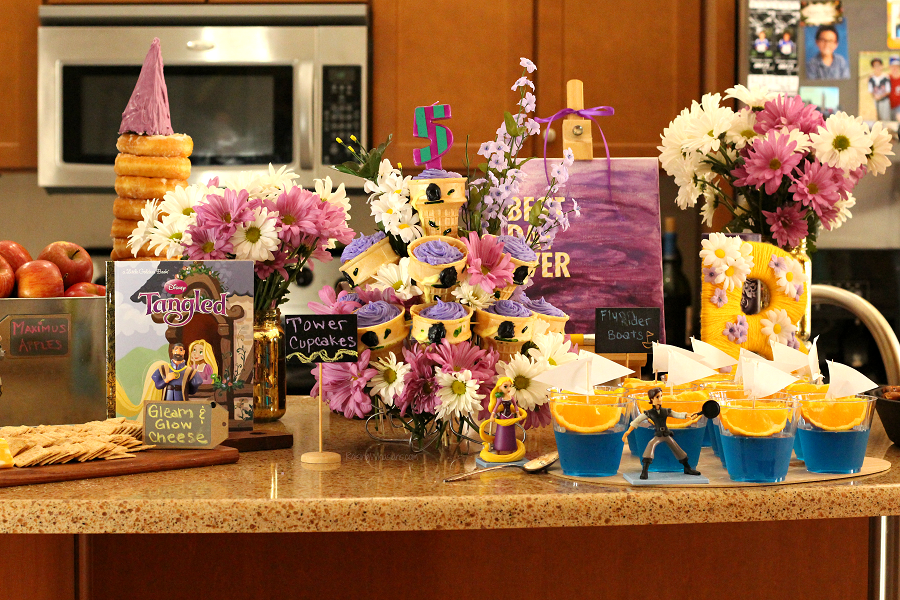 Tangled Party Ideas for My Rapunzel's 5th Birthday
The challenge: a Tangled Party for my Disney Princess for under $150. Tangled is one of my favorite Disney movies of all time. The music, the punchlines, the happily ever after – the perfect theme for my Rapunzel's 5th Birthday party.
But here's the thing, January birthdays are ROUGH. Right after the holidays, I had to immediately get into birthday party mode. I only had a few weeks to pull together the ultimate Tangled party ideas into a fun party. With her bedroom already mid-Rapunzel transformation, I knew that a Tangled party would not only highlight her love for Disney princesses, but also motivate me to get some bedroom decor ideas done. So here's how we made my favorite party to date with TONS of amazing Tangled Party Ideas including food, decor, and more. Scroll down to up close tutorials, party pictures and even video of my girl's big day.
"Best Day Ever?" Absolutely.