This time of year always makes me teary as a mom. Grab your $50 Florida Prepaid Back-to-School Promo Code, because they grow up too fast. This post is sponsored by the Florida Prepaid College Board as a my role as Believer Blogger. All opinions are my own. #StartingIsBelieving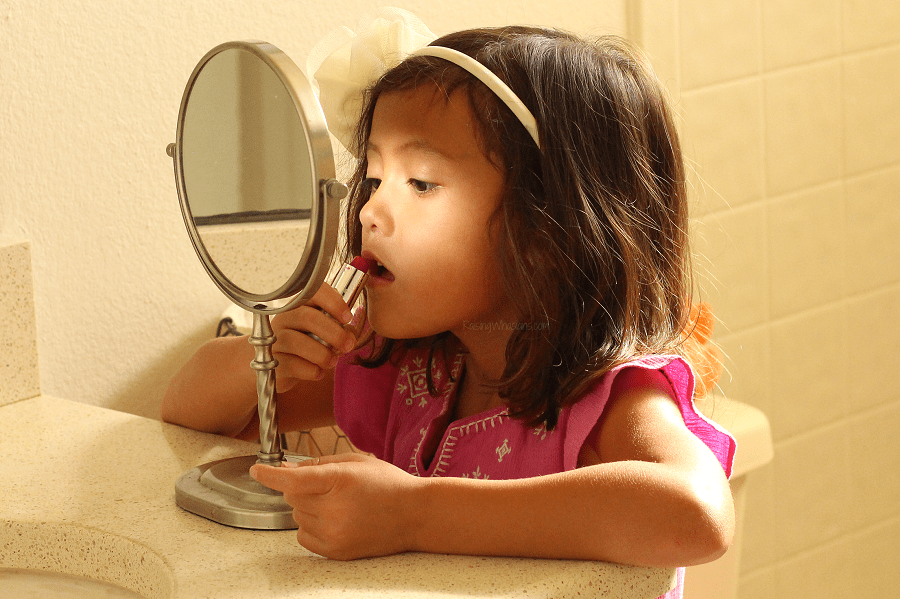 Florida Prepaid Back-to-School Promo Code | Because They Grow Up Too Fast
(Alternate blog post title: If you give a kindergartner red lipstick…) Dressed to impress, that seems to be my 5-year old's motto these days. As we pick out her school outfit every night, she reminds me to not forget a "cute accessory" for her hair. "It HAS to match my dress, Mommy." I catch her posing in front of the mirror as she fluffs her hair and pouts her lips.
She's growing up – fast, too fast. 
Back-to-school reminds me how fast time flies. Wasn't this little lady just in diapers yesterday? Kindergarten today, college tomorrow – it's hard to believe how much has changed. Back-to-school reminds me how precious these years are, and how even more important it is that we are ready for the years ahead. Bright futures, careers, dreams, goals – they're all happening as fast as these kindergarten days are flashing before me. That's why a $50 Florida Prepaid Back-to-School Promo Code can mean so much to parents. Grab your Florida Prepaid back-to-school savings now, before they grow up too fast.