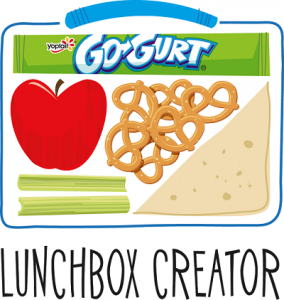 TMNT Bento Lunchbox Idea – I'm a Go-GURT Lunchbox Blogger!
As I prepare to send my son off to Kindergarten this year (holding back the tears), I want to ensure that not only are his lunchboxes filled with love from home, but that they are as creative and FUN as he is! That's why I'm so excited to share with you that I am officially a Go-GURT Lunchbox Creator! I have partnered with Go-GURT for the year to help create some really nifty and tasty lunchbox ideas for my son and for your kids. This week, I was inspired by the upcoming movie release of the Teenage Mutant Ninja Turtles to bring your this TMNT Bento Lunchbox Idea.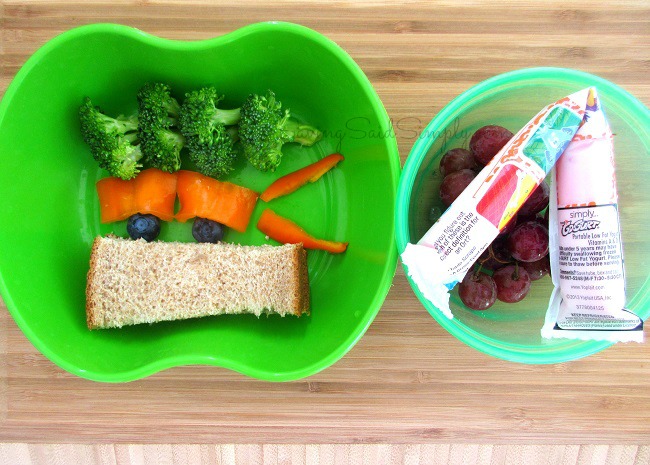 What you will need:
Green lunchbox containers
Sandwich of choice – for the mouth
Broccoli – for the head
Blueberries – for eyes
Red or Orange Pepper – for the bandana
Go-Gurt – numchuck
Grapes – because they are awesome
Could you imagine your little one opening their lunch to see their favorite Ninja Turtle peeking out to say hi? My son has recently become enamored with his daddy's old TMNT toys. I can't wait to surprise him this school year with this TMNT Bento Lunchbox Idea!
Disclosure ~ I'm so excited to be a Go-GURT Lunchbox Blogger. As such, I have received compensation in exchange for this posting. But know that all opinions and ideas are my own, and I just love sharing these creative lunchbox ideas with you! Be sure to follow Saving Said Simply via Facebook, Twitter, Google, Instagram, Pinterest and YouTube  for more lunchbox ideas and more!