Star Wars: The Force Awakens Teaser Trailer #StarWars
The wait is over, Star Wars fans! Disney Studios just released the new Star Wars: The Force Awakens Teaser Trailer! The long awaited Star Wars sequel is even closer to being realized in theaters. I find it fitting that the trailer is now available on Black Friday. Kind of adds to the Christmas spirit, don't you think? I'm definitely feeling those holiday vibes!

Now available for viewing iTunes Trailers, get your exclusive sneak peek of the long awaited teaser trailer! Can we say Millennium Falcon all together?! The teaser can also be seen in 30 theaters across North America beginning today. Following this weekend, the teaser can be seen in theaters around the world this December. Check out StarWars.com for a complete list of theaters.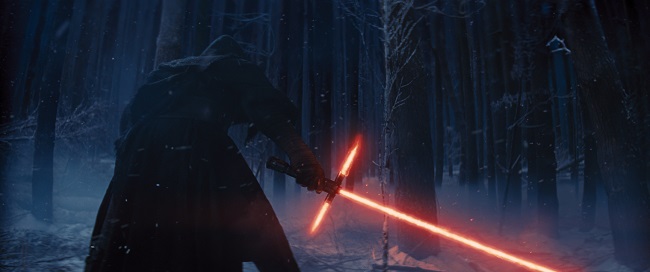 Star Wars: The Force Awakens will be in theaters starting December 2015!
Who will be joining the action? I've started my own countdown. T-minus 12 months!
Be sure to follow Saving Said Simply via Facebook, Twitter, Instagram, Pinterest and YouTube for more Disney movie updates and more