Kids Craft – Back to School Stamps
My son is full time in school this week. As we were preparing for all of the excitement of new school supplies, backpacks, and new lunches, I came up with this fun kids craft to get in the "mood" for school time. Using ordinary household items (and school inspired items) we made these easy Kids Craft inspired by Back to School. Homemade Stamps from around the home made for a fun day with paint and kids 🙂 Here's how:
What you will need:
1 Apple – cut in half from top to bottom
1 set of school inspired supplies for stamping. Be creative! Paper clips, scissors, buttons, pencils, etc. with flat surfaces make great stamps!
Fingerpaint
Construction Paper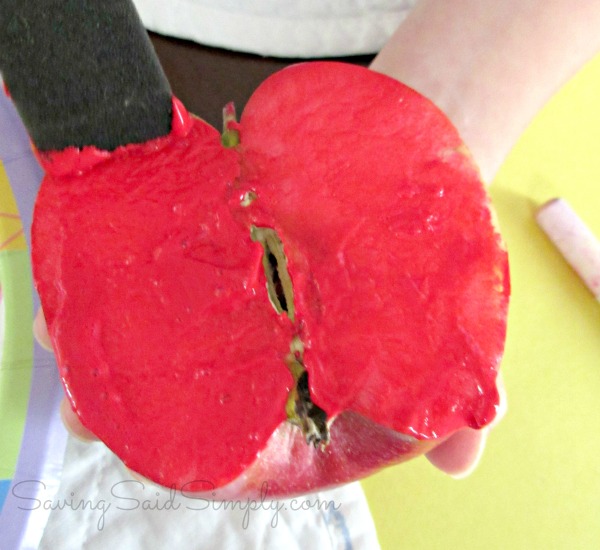 Directions:
1. Take half cut apple (cut side down) and dip into paint. Stamp onto construction paper.
2. Using other at-home supplies, dip in paint and stamp onto your paper to creative fun works of art!
I love this craft because there's really no set rules or expectations. Kids will really enjoy finding materials that make great stamps. This craft was so helpful as my son prepared for Kindergarten. We could talk about the supplies and what they are used for as we enjoyed some artistic expression. I hope you guys enjoy your own Back to School Stamps (even for the little ones not quite in school yet).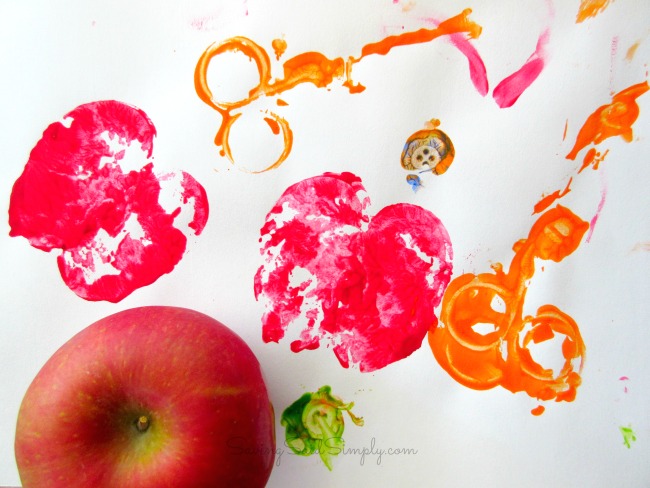 What would you use as a Back to School stamp?
Need some more easy kids craft inspiration? Check out my Crafts Tab on the blog or head over to my Pinterest page!
Be sure to follow Raising Whasians via Facebook, Twitter, Google, Instagram, Pinterest and YouTube  for more easy kid crafts, family recipes and more!