Today I'm sharing all of the adorable Easter Kids Fashion with OshKosh B'gosh. This post is sponsored by OshKosh B'Gosh; however, all thoughts and opinions expressed are my own.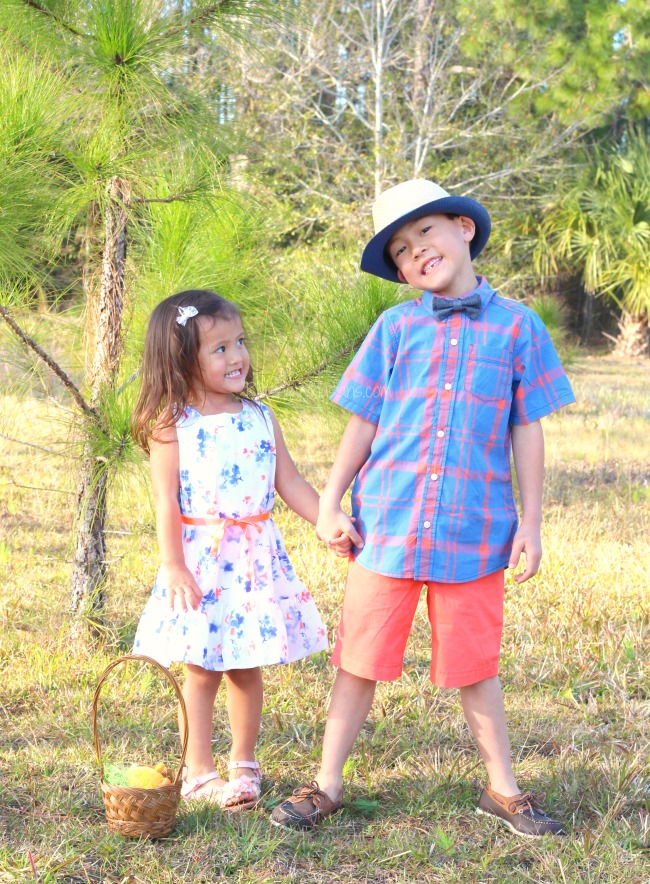 Easter Kids Fashion with OshKosh
I have to keep reminding myself that Easter is in March this year. Seems so early, right? I knew that I needed to get "hopping" on my kids' Easter pictures, especially to send to family and friends. You know me. I LOVE LOVE LOVE taking holiday photos of my kids, and am such a sucker for these two adorable faces. They grow up so fast! So today, enjoy all of the Easter cuteness as we share all of the smiles and all of my secrets to Easter kids fashion.