6 Best Halloween Activities For Families. This Halloween inspired post is sponsored by Kmart as a Kmart K-Club Ambassador. All opinions are my own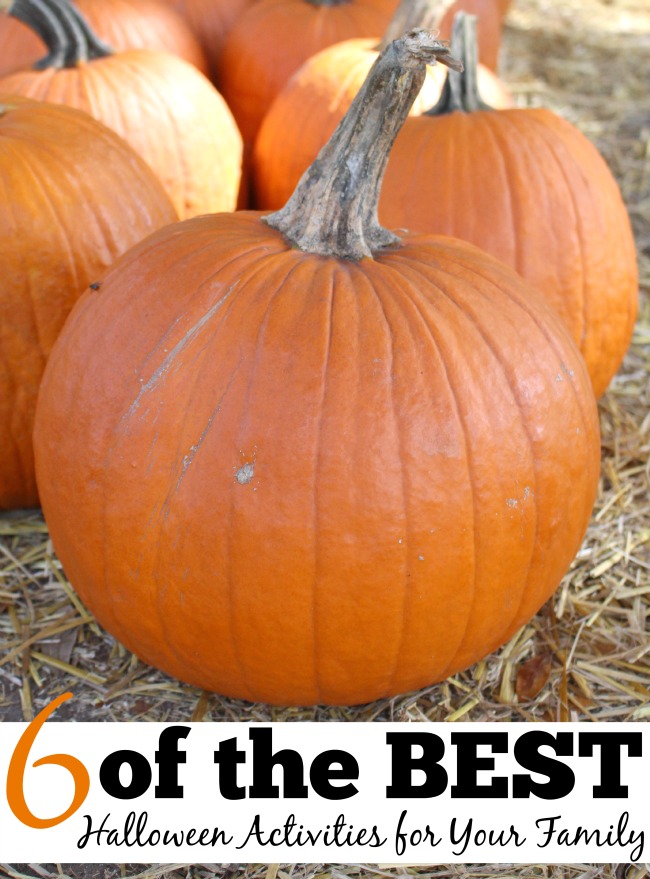 6 Best Halloween Activities For The Family
Halloween brings back so many memories for me. Remember learning how to spell the word by that old kids favorite song? (H-A-double-L-O. W-double-E-N says Halloween!) Well Halloween is no longer a kid only holiday. It's a family affair! Get the family involved with 6 of the Best Halloween Activities for the Family that's frugal, friendly and FUN!
1. Decorate with Your Own Unique Family Style
This year we did something completely different. This year, I laid out all of the Halloween boxes and let the kids decorate the house….without my help. I know! The kids were giggling and having a blast putting up paper plate bats and toilet paper tube pumpkins, all while using their creativity to get our home in a festive Halloween mood. In case you see a Hawaiian lei on the back of a chair at my house, you know that my kids have found great decorations from our Halloween costume box 🙂 If you get the chance to let your kids decorate your home for Halloween, I highly recommend it!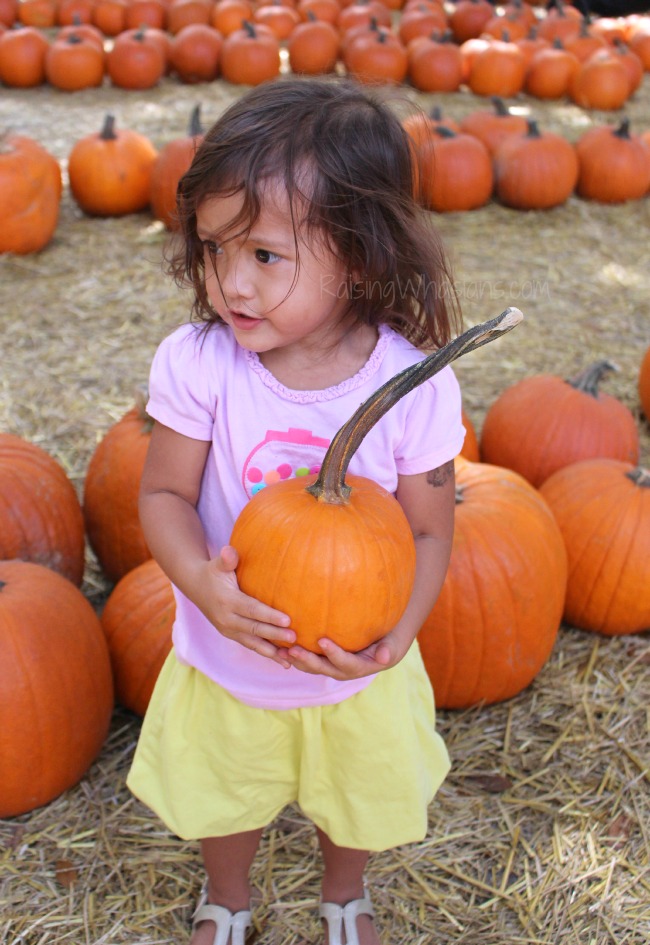 2. Visit a Pumpkin Patch
Want to get into that fall spirit? Make sure you take the family to a local Pumpkin Patch this season. From hayrides to pony rides and of course, lots of beautiful pumpkins for pictures, there's something so special and magical about taking my kids to our local patch every year. It just kicks off the Halloween holiday in the right way! And of course, Pumpkin Patch visits lead to pumpkin decorating, pumpkin carving and pumpkin eating!
3. Watch Festive Movies
Have a favorite Halloween movie that your family loves to watch this time of year? Then it's time to bust out the popcorn and blankets for a festive movie fest! Don't forget to check your TV stations too for special Halloween family flicks! Hocus Pocus, anyone?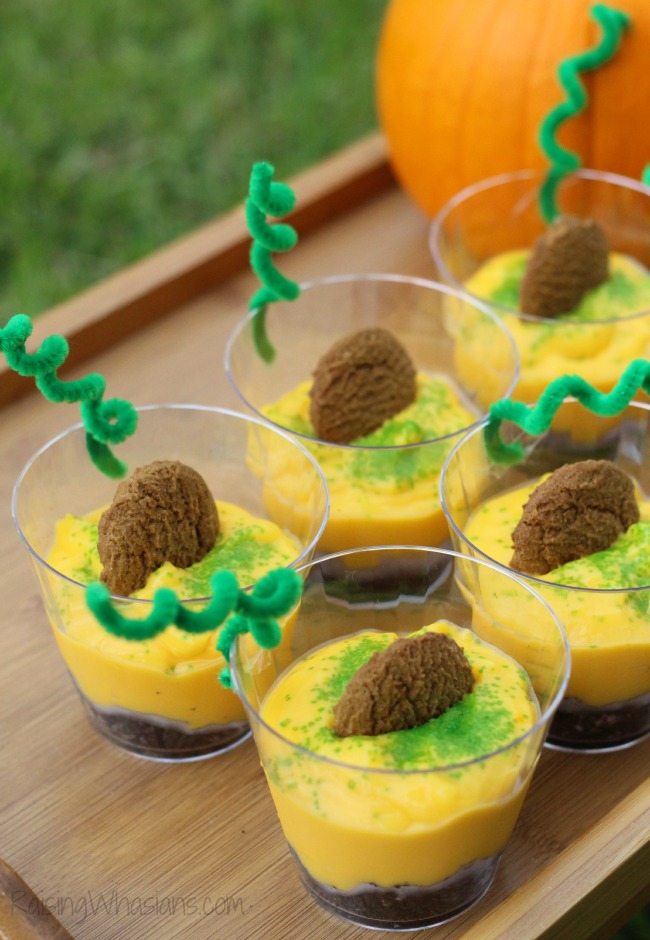 4. Eat Sweet Treats
Anyone else get a sweet tooth this time of year? With Halloween candy, treats and festive eats all around, it's not a surprise that everyone in our family loves to enjoy a special sweet when Halloween comes around. We love getting the family together for family favorites, like our Candy Corn Popsicles (healthy version HERE too), Pumpkin Patch Pudding Cups and our latest love for Lemon Bars with Pumpkin Spice Crust! YUM!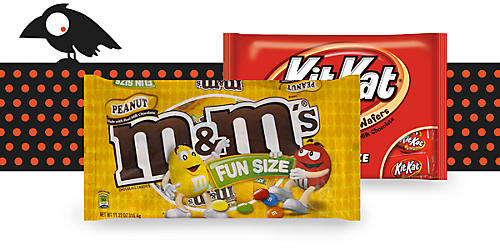 And what's the trick to making Halloween a treat? The CANDY of course! Kmart has your favorite last minute candy stash on-sale from 10/25 – 10/31. You can grab two Hershey, Mars or Nestle fun size candy bags for just $5, while supplies last. What a sweet deal!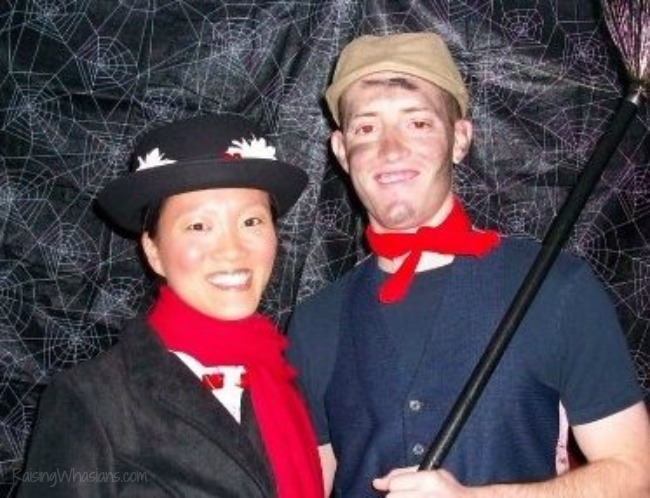 5. Dress Up as a Family
Before you rule this one out parents, hear me out. Did you know that 67% of Americans believe that Halloween isn't just for kids? Dressing up for this one day out of the year has meant the world to my children. It's one day out of 365 where my kids think I'm not just a "cool" mom, but serious super hero status. Why? Because it shows them that mom can have fun, get into the Halloween spirit and create amazing memories for our family.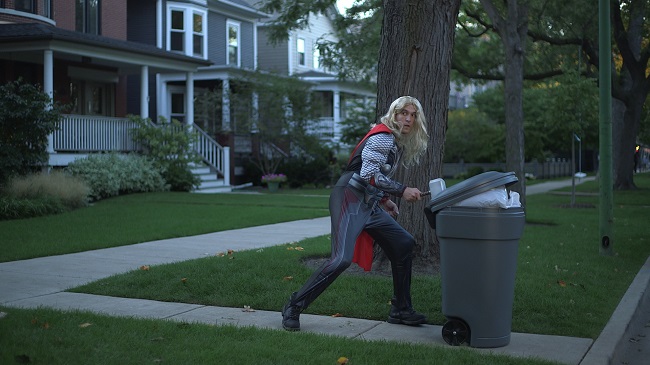 With Halloween landing on a Saturday this year (isn't that a parent dream come true?), now is a great time for your family to get in on the Halloween dress up fun! And dressing up doesn't have to be expensive. If you're wanted to wow your kids this Halloween season, be sure to head into Kmart for your last minute Halloween costumes for the whole family. With over 5,000 of the season's hottest ideas from Minions™ to Marvel's Avengers™ online and in store, you can make your family the star of the season!
On Saturday, October 31st, Kmart is your destination for Halloween fun! The first 100 kids 12 years old or younger will receive a free fun size candy bar at every Kmart store location. Plus, if you wear your costumes, you will receive a coupon for 5% off of your total purchase of $30 or more that day.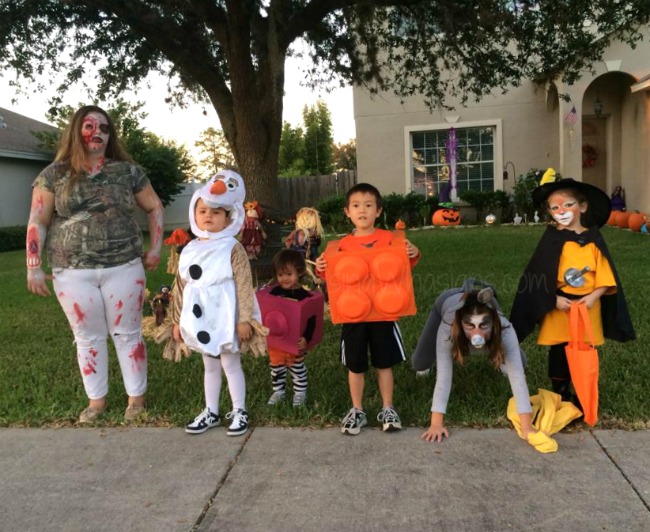 6. Trick-or-Treat Together
One of the BEST memories I have of Halloween is NOT the candy or the costumes or the houses we visited, but the PEOPLE that we were with while we Trick-or-Treated together. I urge the whole family to get together, walk around the neighborhood and create those lasting Halloween memories. The smiles, the sweetness, the joy of fall and a family full of LOVE, that's exactly what Halloween should be.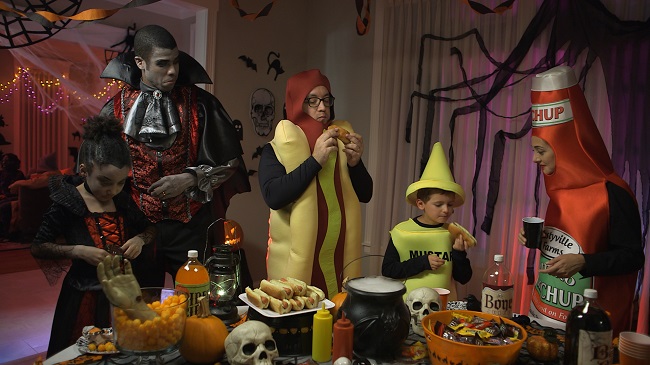 What makes Halloween the BEST holiday for your family? The activities, the sweet memories and YOU! So join in on the Halloween fun with your kids this Halloween season. Visit your local Kmart store or check out Kmart.com/Halloween for all your Halloween needs! Have a great holiday with your family 🙂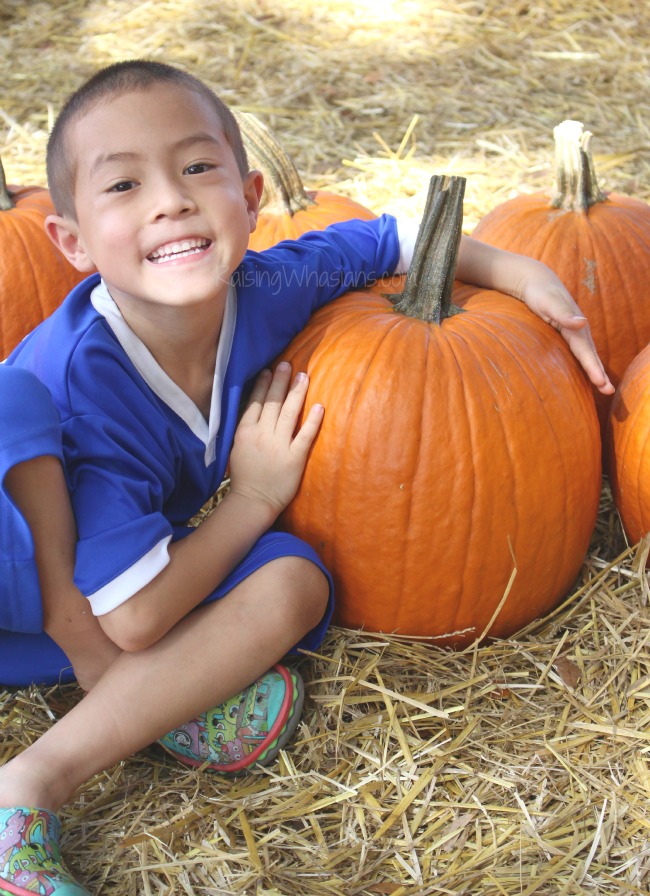 What is your favorite family Halloween activity?
Be sure to follow Raising Whasians via Facebook, Twitter, Instagram, Pinterest and YouTube for our favorite family moments, recipes, crafts and more!