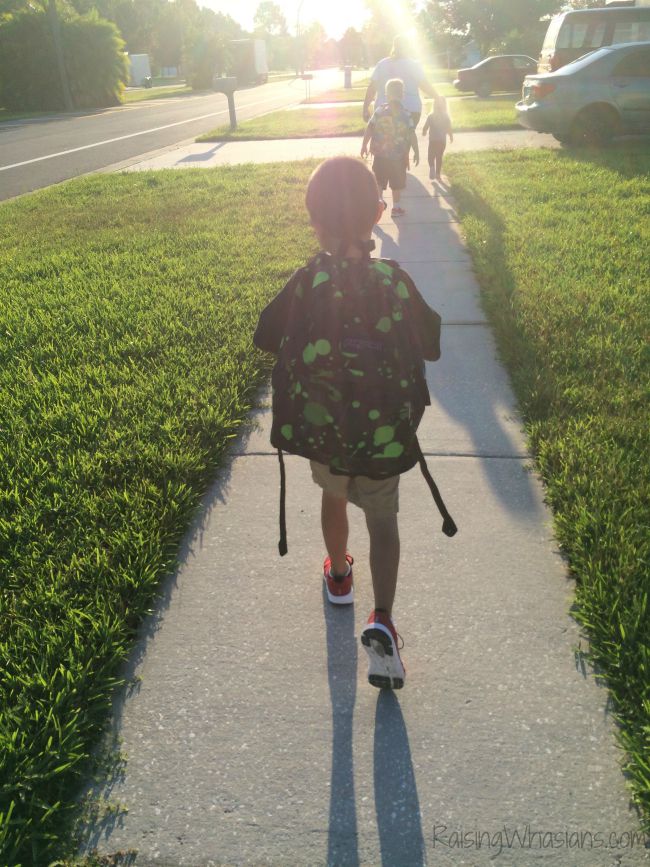 What I Learned During the First Week of First Grade
I know. I know. I've been really slacking lately on the Family Focus Fridays. The honest truth? I've been tired. Like really tired. Coming home from a press trip (no sleep) and right into the first week of school (no sleep), you can guess what that adds up to. (And if you say a cranky, evil and disgruntled blogger….well, you'd probably be right). Focused on a BIG school year for my boy, I had a few lessons to learn. Insert foot in mouth as I share What I Learned During the First Week of First Grade.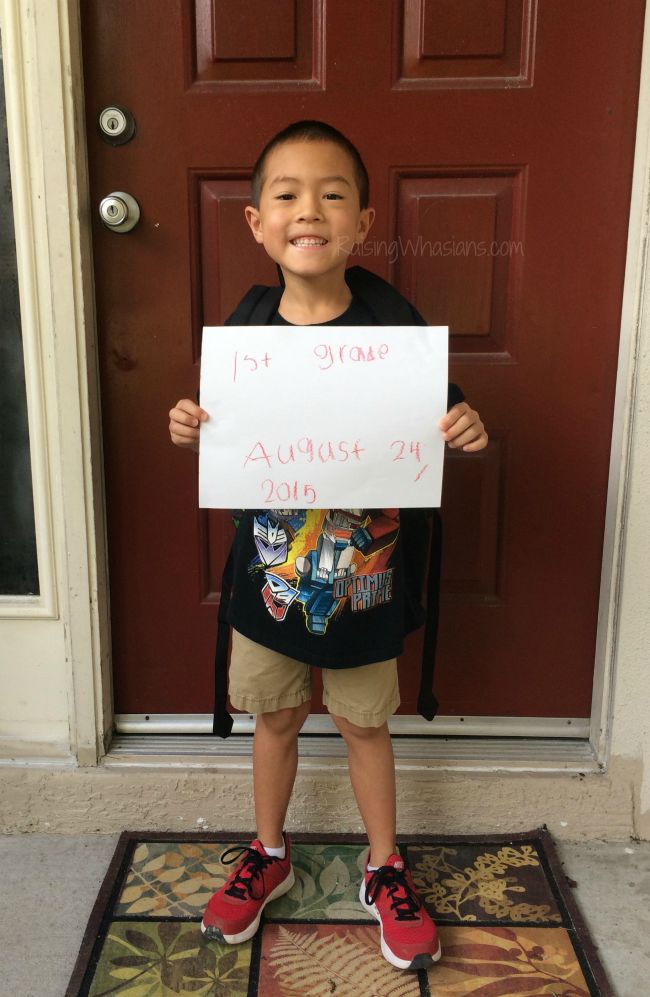 Ok, so I'm like 11 days too late and $15 too short for this post. But since this blog documents my own personal parenting journey as well as my family's journey, I felt it was important to note that A) I'm not a perfect parent and B) I have so much more to learn. In fact, I think I ended up learning so much more than my son the first week. Deep breaths…and cue confession reel.
Getting up early does not get any easier
Dude. A morning person I am not…nor will I ever be. An early morning for the boy means an extra early morning for me….or late night…or a combo of both. Where's my coffee?
Getting my son up early does not get any easier
I took a good hit to the face this week. Unfortunately, my son did not get the "sunny morning" gene from daddy. He takes EXACTLY after me with morning wake ups. I've been punched, kicked, yelled at and ignored as he clenches his covers in adamant retaliation. And despite last year being so difficult, this year…he's bigger. Reminds me that I need to buy some sports protection equipment.
Morning Negotiation Brings on Amnesia
You want to wear the black Avengers shoes with the brown shorts, red socks and Lego shirt? I may or may not have allowed that. You want to not make your bed or put your sock on upside down? Go for it….I'm too sleepy to argue 🙂
Build in an Extra 10 Minutes for a Toddler
You'd think traveling only a few hundred feet from our house would be a breeze. Add a half awake grump toddler…it's like pulling an elephant. I have to prepare for Jekyll or Hyde every morning. If it wasn't for our Easy Turn Coupe, I'd be having a kicking and screaming toddler at the bus stop.
Hello…Is My Mic On?
I'm having a hard time deciphering between a first grade phase or a hearing problem. I really am hoping for the latter. Notes in the lunch or saying goodbye at the bus stop….I've all of a sudden become invisible. Too cool for a kiss goodbye…
I Still Look at the Bus Very Differently
We changed bus stops this year. Now it's closer with a bus driver that knows each child and has had the same route for years. While all comforting, I still hold my breath when he steps onto the bus. The Scariest 45 Minutes of My Life still replays in my head. Not sure that I'll ever get over the fear of buses.
I Can't Avoid the Tears
You'd think being a seasoned school mom would stop the waterworks from flowing. WRONG. As soon as the bus turned the corner, I was DONE. Oh First Grade, you "slay" me (I guess that's what the cool kids are saying these days). So lessons learned, First Grade is already shaping up to be a big learning year…..for mom. We have already bypassed week 2 of first grade. Pretty soon it will be a month, a year. Slow down, time. Slow down!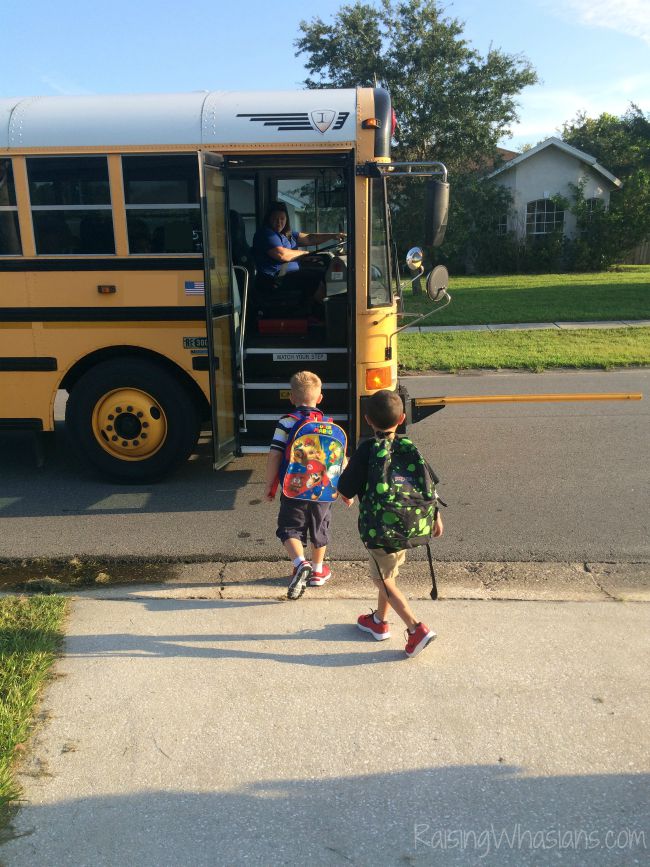 What did you learn during the first week of school?
Be sure to follow Raising Whasians via Facebook, Twitter, Instagram, Pinterest and YouTube for our family moments, recipes, crafts and more.