Our Mornings Without Big Brother – Cheerios #Back2SchoolBfast. Disclosure: The information and prize pack have been provided by General Mills through Platefull Co-Op.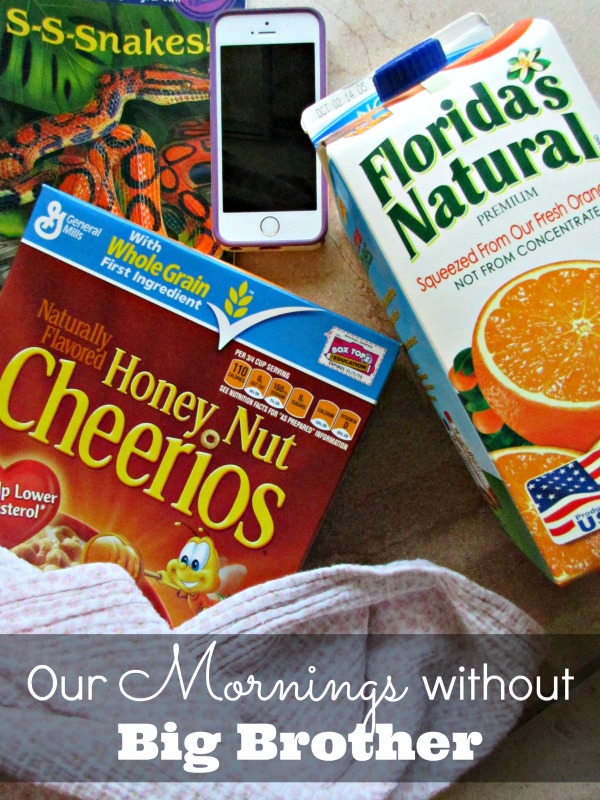 How We Survive Our Mornings Without Big Brother
Wahoo! First week of Kindergarten is about to be wrapped up, and we are FINALLY getting into a morning groove. Saying goodbye to big brother as he hops on the school bus has not been an easy adjustment to my baby girl. She can't quite grasp why her best friend now leaves her all day long. My girl and I are finding ways to cope with this difficult transition. Check out how selfies, snakes and Cheerios complete our mornings without big brother.

1. We snuggle more
My girl is NOT the morning person. Waking up early has definitely led to grumpy faces and whining. But after we come home from our walk to the bus stop, there is one thing we just HAVE to do. Snuggle. It's one of my favorite moments during the day. Just her. Just me. Cuddling like the old days. A few minutes (or an hour) is all we need to push her reset button for a happier morning.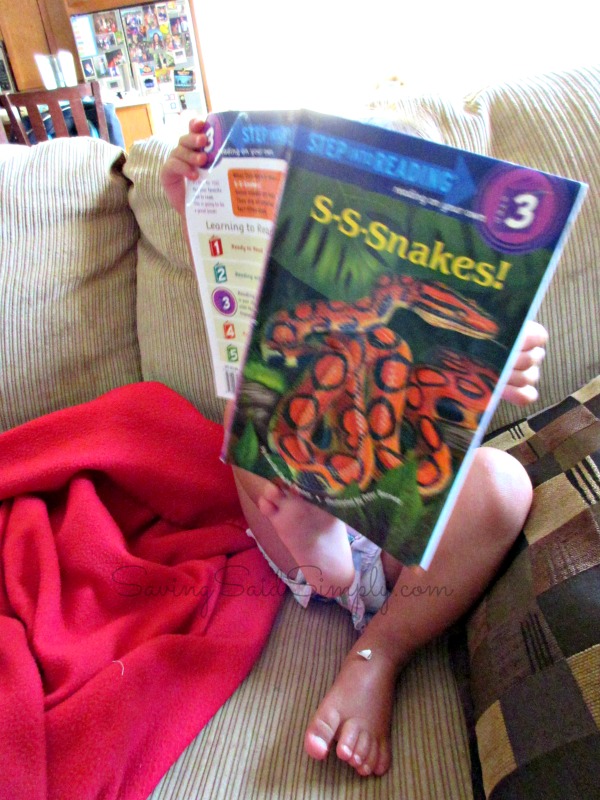 2. We read books
With brother at school, little miss has been enjoying picking out which books SHE wants to read. Her latest book craze? Not the Disney Princesses or the little Fairies book. We are currently reading about snakes. Just gives me the shivers. Somehow, I think this is my daughter's way of remembering big brother during her morning 🙂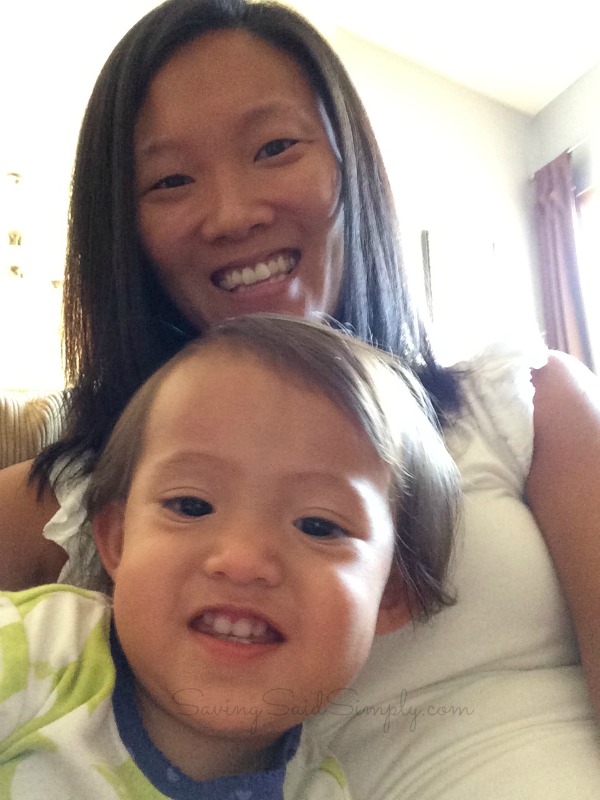 3. We take silly pictures
Hey, we need something fun to pass the time! My girl can't get enough of taking selfies. She's definitely NOT camera shy! Posing and pushing that button are fun ways to get a cheesy smile out of my girl.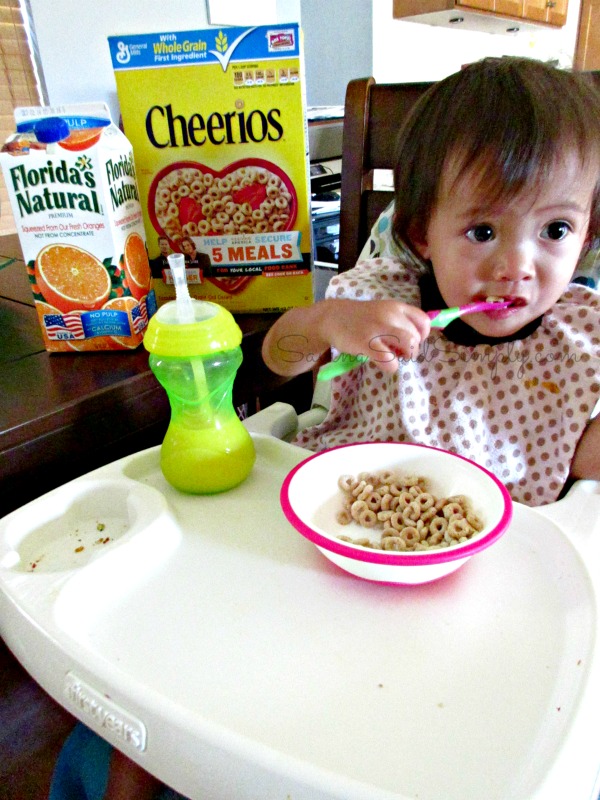 4. We enjoy a delicious breakfast
When it comes to a delicious breakfast, my baby wants only the best. My girl LOVES that yellow box. In fact, she comes running when she sees it. While she enjoys the original Cheerios, I love changing up my breakfast with one of the many other varieties of Cheerios. Classic faves like Honey Nut, fun flavors like Dulce de Leche, and even the new Cheerios Protein are some of my go-to breakfast bowls. What completes our meal? Florida Orange Juice! I love buying local when I can, and we can definitely taste the difference with Florida Orange Juice. An excellent source of vitamin C, a good source of potassium and other vitamins like folate and thiamin, and an easy and refreshing way to add more fruit servings to our day, Florida Orange Juice is a delicious choice drink for our mornings together. Cheerios and Florida Orange Juice are the perfect Back-to-School combination for a winning meal. And thankfully, they're BOTH on sale right now at Publix through August 23rd.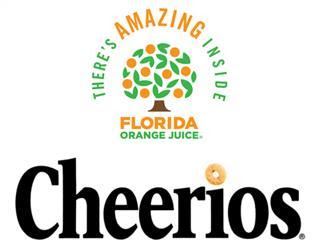 In-store coupon savings (through August 23rd)

Look in-stores for the Publix Green Advantage Flyer to save $2 when you buy any 1 Cheerios 10.9oz or larger AND any 1 100% Florida Orange Juice 59oz or larger (this sale will include both flavors of Cheerios Protein).
Printable coupons
Visit www.ReadyPlanSave.com to clip and print your $1/2 Cheerios coupons. While supplies last.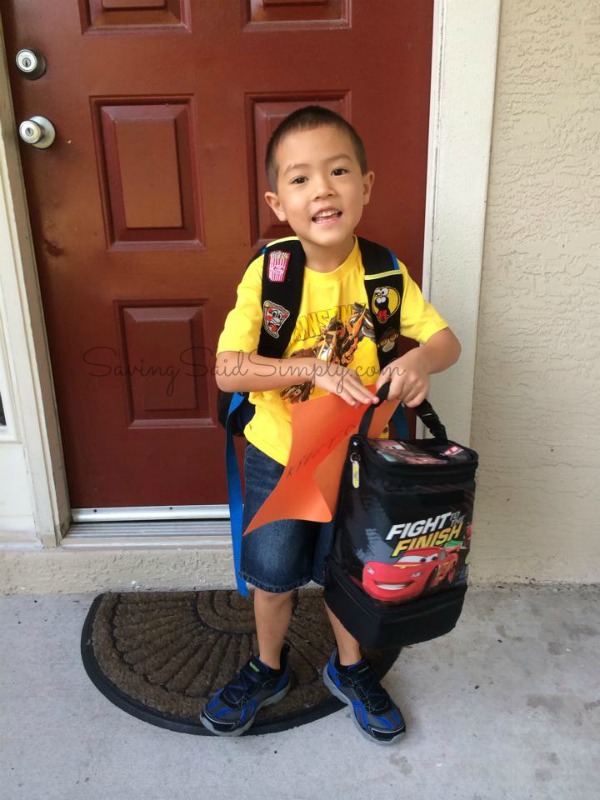 5. We miss him
But most of all, I know that my girl and I are BOTH missing big brother while he's at school. It's tough for both of us to watch our best friend head off on a new Kindergarten adventure. Our mornings may never be the same, but we are making the most of it with fun times and a delicious breakfast of Cheerios and Florida Orange Juice!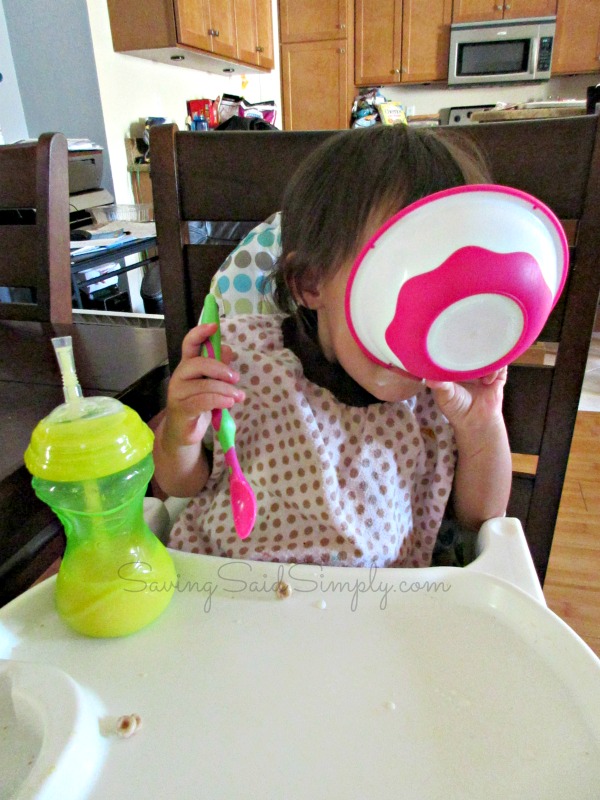 How are your mornings going with your kids in school?
Be sure to follow Raising Whasians via Facebook, Twitter, Instagram, Pinterest and YouTube for more reviews, giveaways and more.
Looking for more passionate parenting moments?