Disclosure ~ Post sponsored by General Mills through Platefull Co-Op.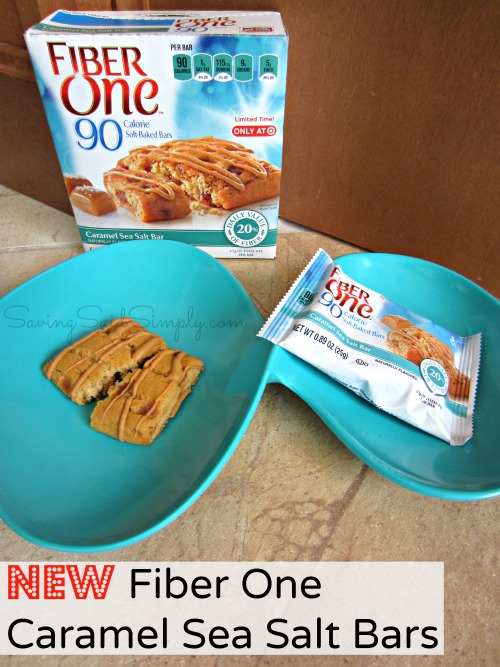 NEW Fiber One Caramel Sea Salt Bars at Target #Fiber1atTarget
Sea Salt is all the rage right now in food. The combo of sweet and salty really gets those taste buds dancing! There's a new Fiber One Bar in town that will have you and your family snacking happy!
At only 90 calories per bar, the NEW Fiber One Sea Salt Caramel Bars give you a delicious way to enjoy your favorite flavor combinations without the guilt! Seriously, have you tried them yet? Oh. My. Goodness. Just fantastic flavors! The Caramel and Sea Salt are just a perfect combo of happiness for my busy days. You can see the caramel drizzle on top. YUM! And the portable packaging means I can take them with me wherever my mommy duties take me. I love taking these bars with me to the beach (it's the sea salt air, right?), in the car and even for a quick breakfast! Oh, and did I mention that you also get a fabulous dose of your daily fiber? Bet you didn't know that fiber could taste that delicious!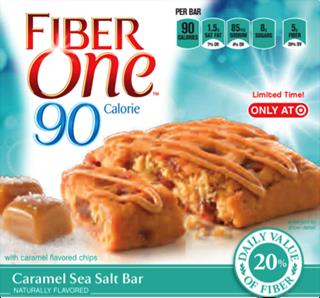 You can purchase the new Fiber One Sea Salt Caramel Bars right now at Target, but only for a LIMITED time! So hurry and stock up on this amazing snack so you and your family can snack happily all summer long too!
Be sure to follow Fiber One on Facebook for the latest new products, recipe inspiration and more!
Where would you snack on the new Fiber One Sea Salt Caramel Bars?
Disclosure: The information and samples have been provided by General Mills through Platefull Co-Op. Be sure to follow Saving Said Simply via Facebook, Twitter, Google, Instagram, Pinterest and YouTube for more fun giveaways, recipes, kids crafts and more!