The best highlight of our #StarWarsEvent experience, this J.J. Abrams interview was everything I hoped it to be.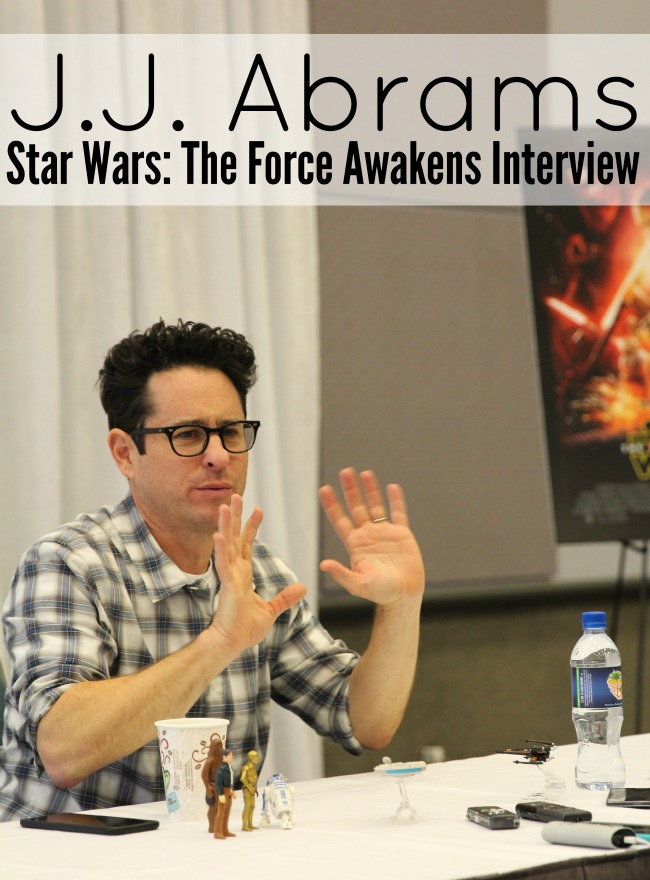 Interview photos courtesy of Louise Bishop of MomStart.com
J.J. Abrams Interview for Star Wars: The Force Awakens | From Fan Boy to Legacy #StarWarsEvent
I was sweating like a pig. Of all of the interviews of the day, J.J. Abrams had to be the one I was most excited about. The film making genius of this generation, this guy has an impressive rap sheet. But behind this creative mind is an excited fan boy, thrilled to get his turn in the Millennium Falcon driver's seat. See how J.J. Abrams is making Star Wars history from cantina music to puppetry to female villains…and why you HAVE to see Star Wars: The Force Awakens in 3D.