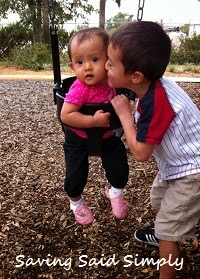 Whasian – The Definition
Disclosure ~ This post is NOT supposed to be derogatory in nature. I am NOT implying that you, your family or anyone else is to be offended by what I am going to say. This is for informational purposes only 🙂
Whasian. It's a loving term coined by me for my children. I am proud of my children, my heritage and the fact that these beauties are "mixed" nationalities. (I always have a soft spot for children of mixed heritage.) Not sure exactly where the term came from, but I know I would get asked all the time about Daddy's heritage. It's a way that I can make sure everyone knows that my kids are beautifully made…mixed.
I took the word "White" for the Daddy side of the heritage (I know…it's not proper. I hate using the word white to describe people. But this blended the best with the other part). Then I blended it with the word "Asian." So you get Wh-Asian. Which then became Whasian. I call my kids Whasians all the time. It became the loving name for my beautifully mixed kids.
So…if you see me refer to my Whasians in future posts…you'll know why.
Blessings!
Christie