Valentine Bento Lunchbox Idea. Post sponsored by Go-GURT. I'm proud to be a Go-GURT Lunchbox Creator! All opinions are creations of my own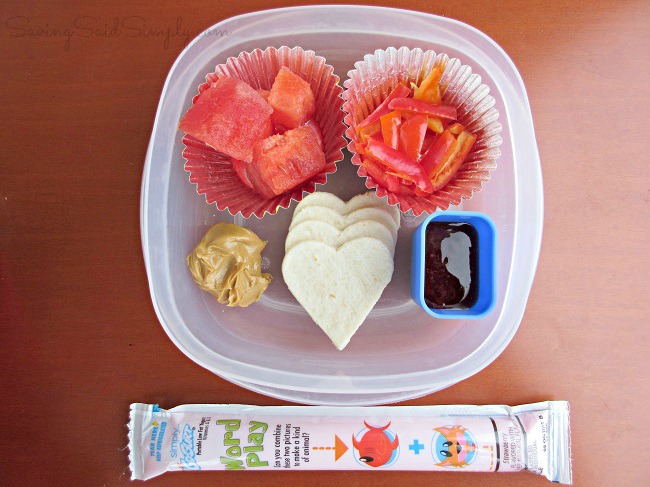 Valentine Bento Lunchbox Idea
It's January 2015. How are we doing on those New Year's goals? Well, if you're wanting to get back on the school lunchbox bandwagon, now is a great time to do so! Many parents think they need to go fancy when making a bento box lunch for their kids, but really it's about taking the time to show you care! With Valentine's Day right around the corner, why not dip into this Valentine Bento Lunchbox Idea? Are you seeing red and pink yet?
What You Will Need:
Watermelon or any red fruit, cut into bite sized pieces
Sweet Red Pepper, cut into bite sized strips
Tortillas, cut into hearts using a cookie cutter
Peanut Butter
Jelly
Go-GURT – Go PINK for the Valentine's theme. The Simply GO-GURT is the perfect shade!
Cupcake Liners – Instant Bento!

Kids love being able to "dip" into the fun! With the heart shaped tortillas, your kids will love dipping into their fave PB&J combo! And keeping with the Valentine's theme, the red and pink food items tie into a LOVELY lunch!
Need some more lunchbox inspiration? Check out my other FUN Lunchbox ideas!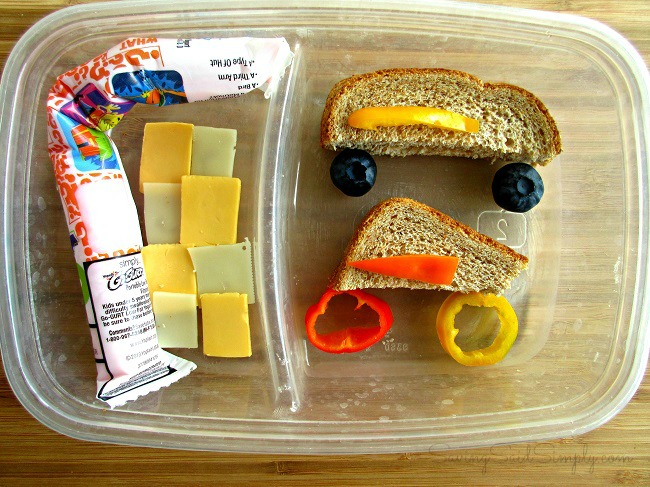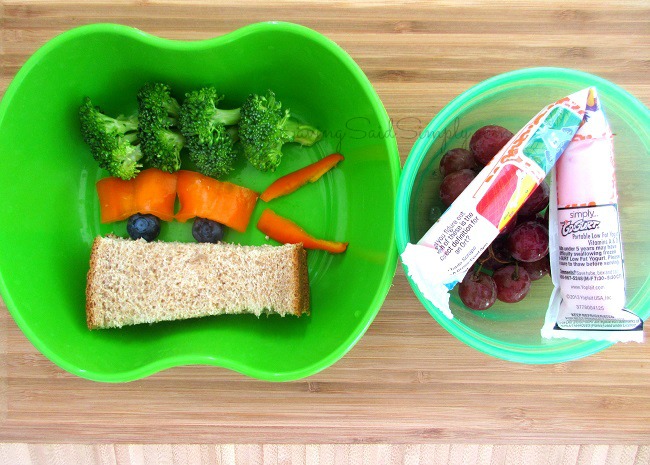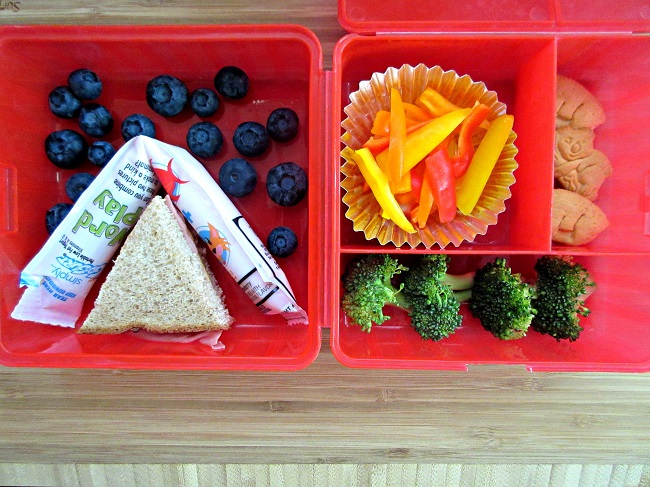 Showing your kids that you LOVE them doesn't have to be complicated. I was done with this lunchbox within 10 minutes! You can make amazing and fun lunchboxes for your kids too! Keep things simple and fun with Go-GURT all school year long! Let's finish out the school year strong with amazing homemade lunches!
I received compensation and promotional items as an ambassador to Go-GURT. All opinions and creation ideas are my own. Be sure to follow Saving Said Simply via Facebook, Twitter, Instagram, Pinterest and YouTube for more easy recipes, kid craft ideas and more.