5 Tips to Throw a Stress-Free Summer Party #EviteParty. This post is sponsored by Savings.com. All opinions are 100% my own.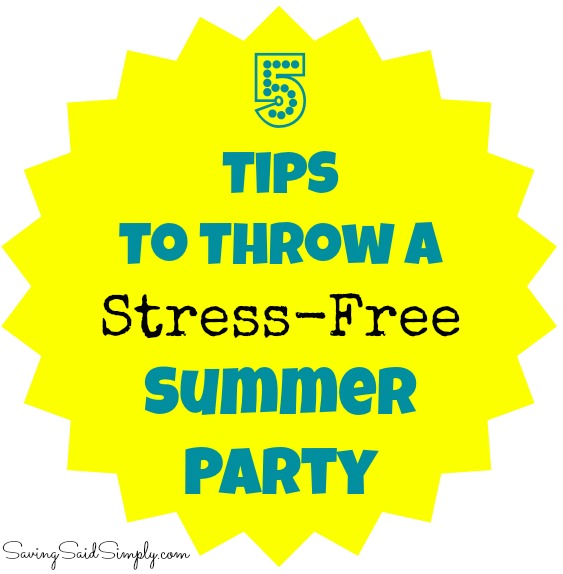 5 Tips to Throw a Stress-Free Summer Party #EviteParty
I love throwing parties at my house. Just ask my husband! Summer is a perfect time to host some fun, without being bogged down by school schedules! Surrounded by family and friends with good times, good eats and wonderful memories are what inspires me to host the perfect party. But planning one doesn't need to be stressful! Here are my top 5 tips to throw a stress-free summer party that will have you feeling that summer vibe in no time! Here's how:

Choose a Simple Theme
Summer is the time to be laid back, relaxed, and FUN! So make sure that your party also fits your summer theme! Don't make your focus too narrow or difficult to pull off. Using inspiration from around your home is a great way to incorporate things you love in a budget savvy way. Have a few ocean themed items, like my Finding Nemo Party? Or a bunch of water balloons and squirt guns? Now is a great time to pull those out!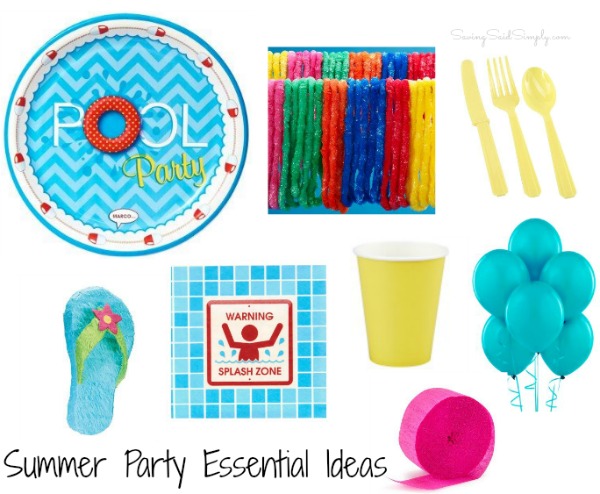 Have the Essential Party Supplies
I love making sure that my plates, cups and other party supplies fit my theme. There's so many great options online now for party supplies and at a great price! Celebrate Express has lots of great summer party supplies ready for your next party. How cute are those "Splash Zone" napkins? And with FREE shipping and coupon codes, you can grab a great summer party bargain too!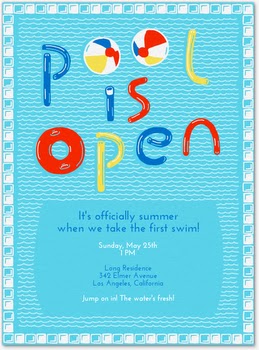 Skip the Formal Invite
Keeping with the laid back feel of summer, save yourself some time and money and go with e-invites. I love using Evite to personalize a great invitation for our parties. Add some flair, send via email or even print from home. Evite makes it easy to customize and send personal invitations without hassle. And did I mention that many of their invitations are free?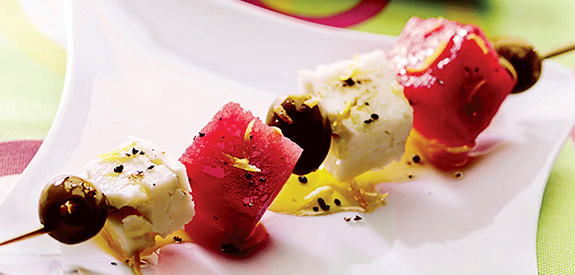 Choose an Easy Summer Menu
I have some "go to" recipes I use for my parties. And guess, what? Most of them require very little prep/cook time! Because who wants to be stuck in the kitchen all party when you could be getting on the fun? Check out some of the easy summer inspired recipes from Sandra Lee to get those taste buds perked! I love these Watermelon Skewers for a cool and refreshing appetizer!
It's OK to Ask for Help
A great party doesn't mean you have to go at it alone! I always ask for help! Can a friend bring a bag of ice? Does your neighbor have a few extra folding chairs? I can always count on family members to help corral children and get the last minute cleaning done! You'll even find me giving my baby girl a dust rag 🙂 It's ok to ask for help so you can focus on HAVING a great party instead of PLANNING one!
Make Clean Up a Breeze
One of my biggest secrets to a successful party is making sure that everyone knows where the trash can is. Make sure that it's visible and has plenty of extra bags in the bottom so your guests can easily dispose of their trash.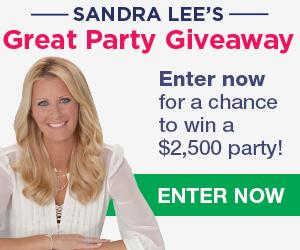 Enter to Win a Dream Party
And speaking of parties, want to win the ultimate party? Evite and Sandra Lee are giving away a $2500 Ultimate Party! Just fill out the short form (only a few seconds) to be entered to win! HURRY, this ultimate party giveaway ends 6/30, so get your entries in! Having a Summer Party should be fun and stress-free!
What's your favorite tips to throw a stress-free party?
Post is partnered with Savings.com. All FUN party-throwing opinions are 100% my own. Be sure to follow Saving Said Simply via Facebook, Twitter, Instagram, Pinterest and YouTube for more family tips, reviews, giveaways and more.