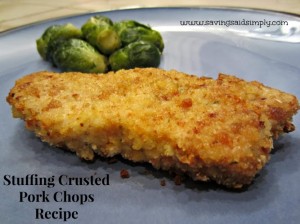 Cooking Said Simply – Stuffing Crusted Pork Chops Recipe
With stuffing on sale for Thanksgiving, now is a great time to stock up on this yummy side! I love a good crust on my pork chops, so here's a family favorite recipe for Stuffing Crusted Pork Chops!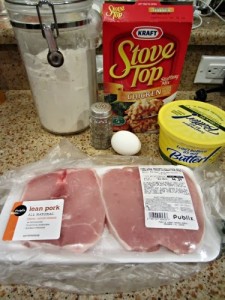 Ingredients:
4 Pork Chops – fat removed (I use pork loins) -I buy at $3.99/lb or less – under $5
1 Egg – beaten
1 Teaspoon Milk
2 TBSP Butter/Margarine – melted
1/8 Teaspoon Black Pepper
1 Cup of Dry Stuffing Mix (herb, chicken, etc.) – crushed (HINT ~ I use the food processor) – $0.99 per box on sale
TOTAL = about $1.50 per serving
1. Preheat oven to 425 degrees.
2. Coat bottom of 9.x13 pan with melted butter. (This is an instance where you do NOT use cooking spray instead of butter)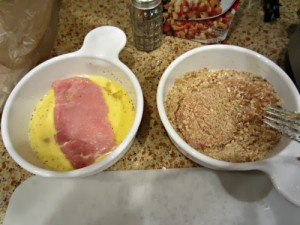 3. Combine beaten egg, milk and pepper in small bowl. Coat each pork chop with egg mixture. Shake off excess. Coat pork chops with crushed stuffing.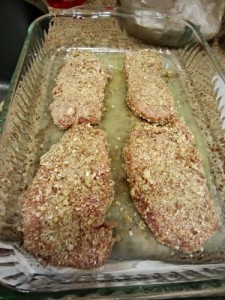 4. Place pork chops in pan. Bake in oven for 15 minutes. Remove pan from oven. Turn pork chops over and place back in pan. Bake another 10 minutes or until done (170 degrees via meat thermometer).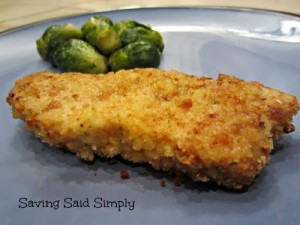 YUM!
Enjoy saving (and savory) family moments said simply 🙂
Blessings!
Christie