Looking to step up your Mulan Disneybound game? Here's Mulan Disneybounding Done Right & Under $50! May contain commissioned links.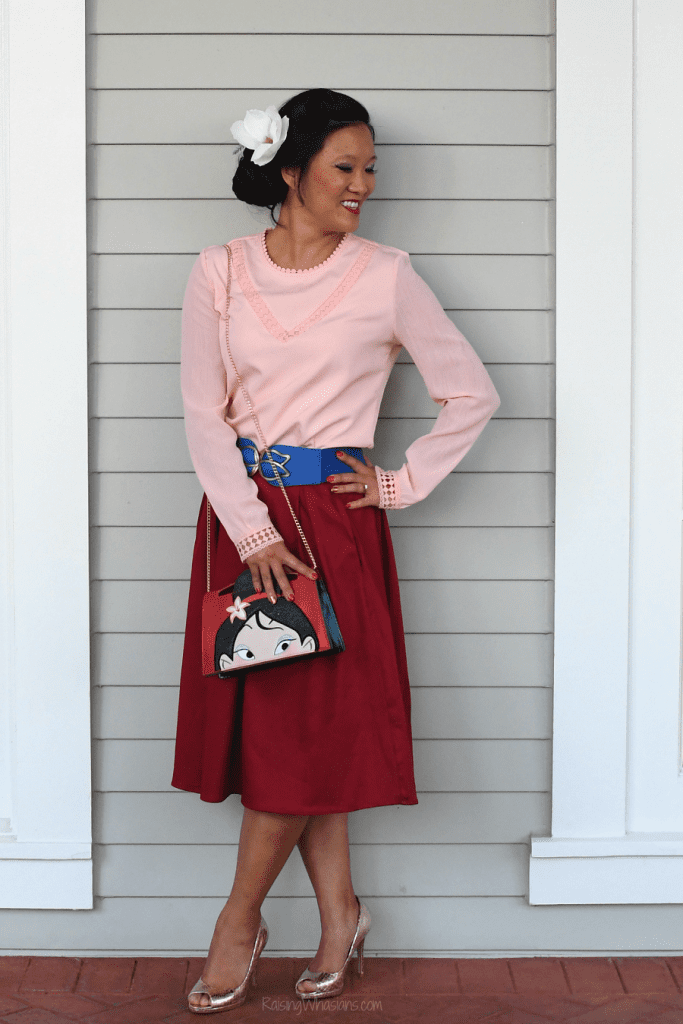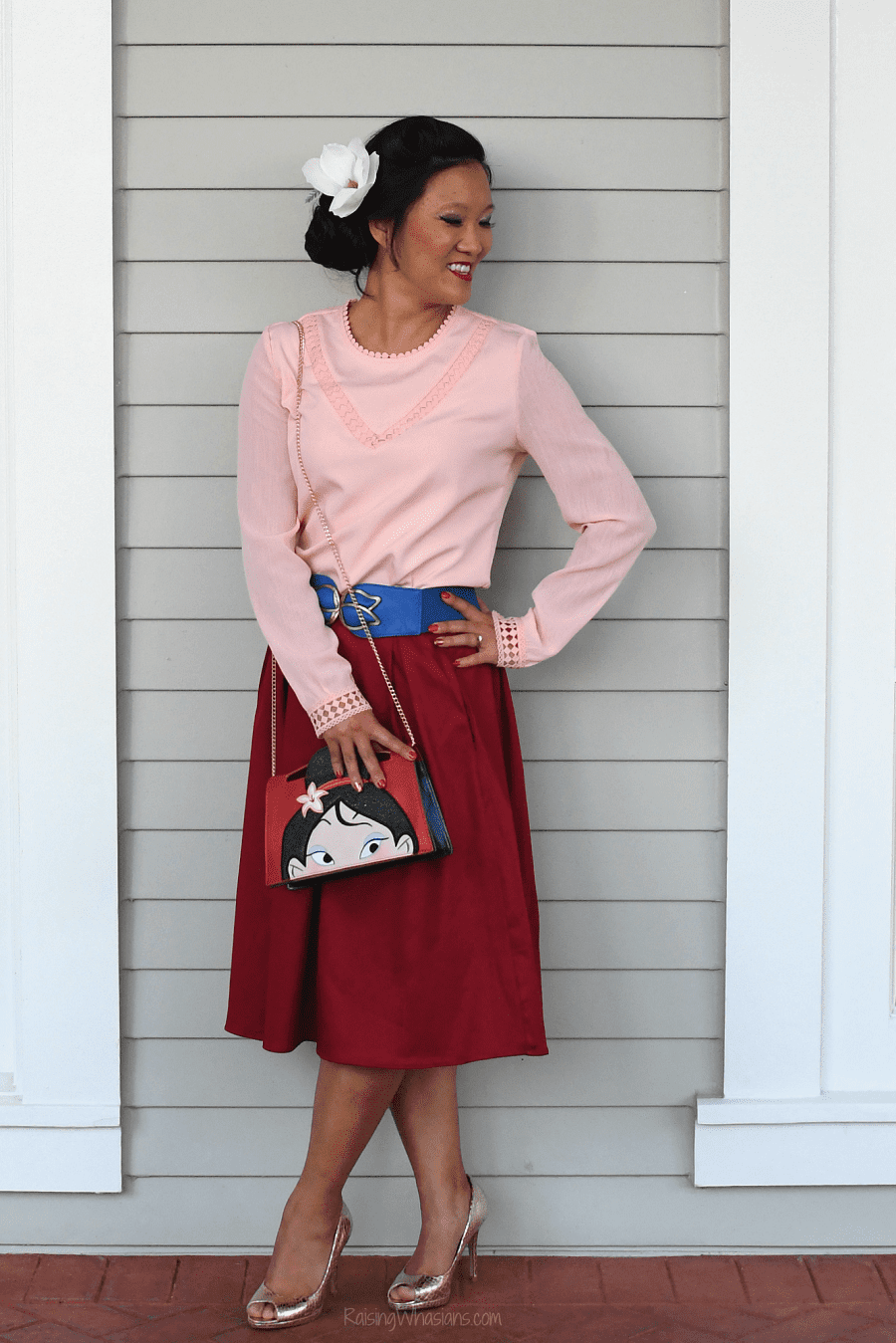 Mulan Disneybounding Done Right & Under $50
Now that the Disney Creator Days announcement is out there, I have begun the real work – what the heck am I going to wear for a week of Disney awesomeness? Curating looks for a whole family for "the gram" can be really overwhelming, especially when there's so much pressure to get the photos just right. So when I started to research Mulan Disneybounding (aka Google) for a Disney Cruise dinner look, I was sorely disappointed. While there were certainly results popping up, I honestly didn't feel like any of the Mulan Disneybound attempts really did my favorite Disney princess justice.
She kicked butt, saved China and looked amazing at the same time – ya know?
So when I committed to do a Disney Character Couture makeover at Walt Disney World (yes, that post is coming soon), I knew I had to nail the look. HAD TO. It's time to put this out in the interwebs, folks. Mulan Disneybounding done right – and under budget for less than $50. Add free shipping and BOOM. Let's get down to business, shall we?