Celebrate 529 College Savings Day and win a Florida 529 Savings Plan Scholarship for College – 10 Winners! This post is sponsored by the Florida Prepaid College Board as my role as Believer Blogger. All opinions are my own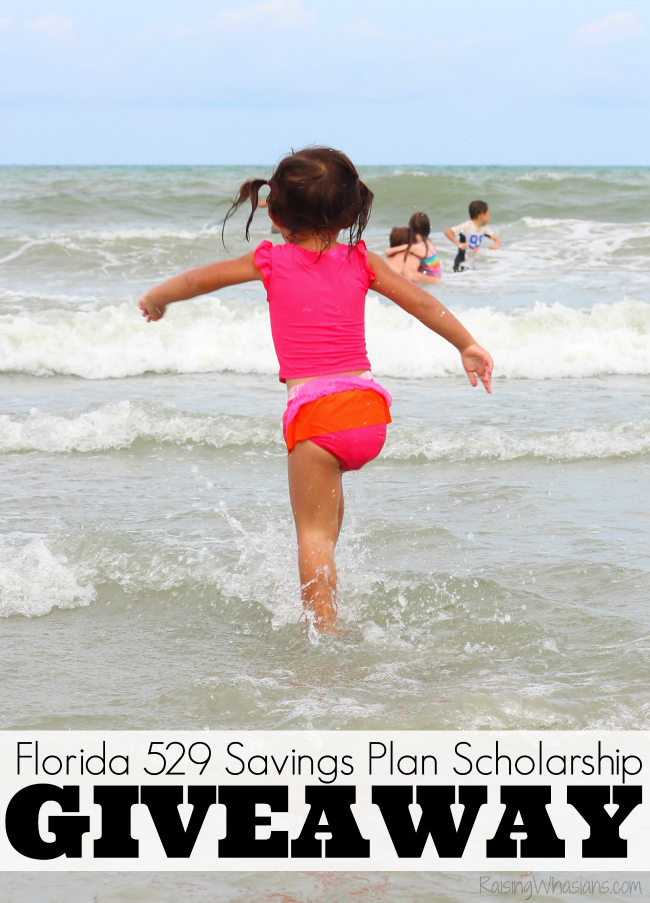 Florida 529 Savings Plan Scholarship Giveaway – 10 Winners
Hello, May! One of the most vivid memories I have happened during this month. I walked for my high school graduation (many, many, MANY years ago). It was a super scary time – leaving behind the home and school I've known and entering the unknown world of college and beyond. And let's not even get into how awkward it was to wear a cap and gown (let's not make that a fashion statement anytime soon, m'kay?). But something that made the whole transition process easier, knowing that I had college secured. I worked hard to earn good grades, get scholarships and ultimately was 100% covered by the time I was ready to get my nurse degree.
Saving for college is full of fears too. Will I have enough for my kids to get the future that they deserve? As we celebrate 529 College Savings Day on May 29th, now is the time to put your college fears at ease and win a Florida 529 Savings Plan Scholarship with this special giveaway. Check out the details on 529 Savings Plans and enter to win one of 10 scholarships!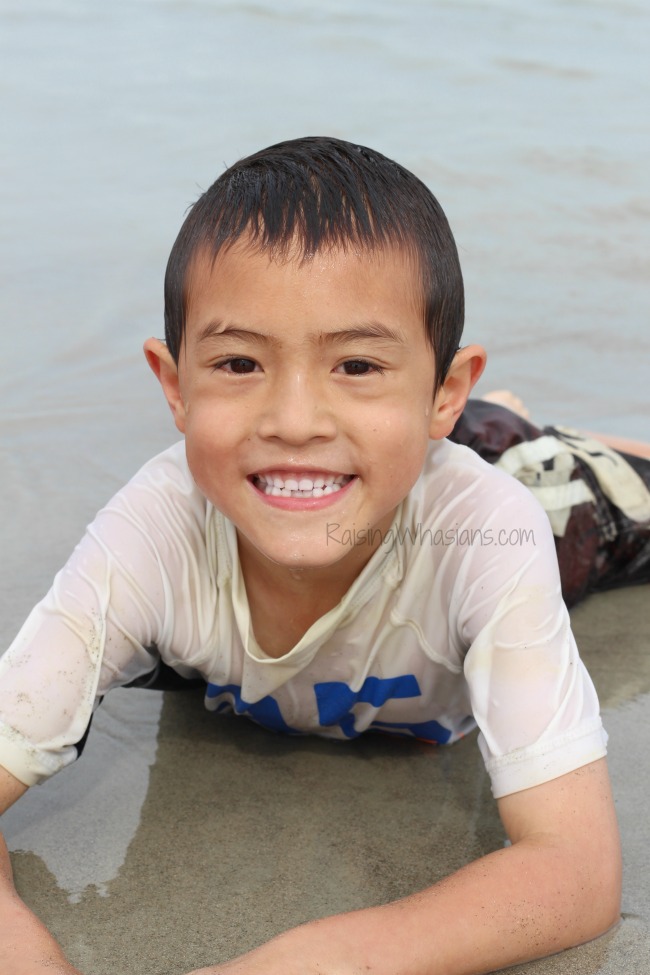 What Is a 529 Savings Plan?
Saving for my college education made a world of difference. One of the ways that you can save for your child's future is through a 529 Savings Plan. You may be wondering, what exactly IS a 529 Savings Plan? Is it the same as a Florida Prepaid Plan? Here's the differences:
Unlike a Prepaid Plan, a 529 Savings Plan does not have a set payment plan or schedule.
Your family can contribute as much or as little as you'd like to the account.
You can open an account at any time – with no minimum payment or application fees
However, 529 Savings Plans can fluctuate with the market. Unlike a Florida Prepaid Plan, there is not a guaranteed amount that is backed by the State of Florida.
The Florida Prepaid College Board offers 11 investment strategy options – to help you maximize your college savings.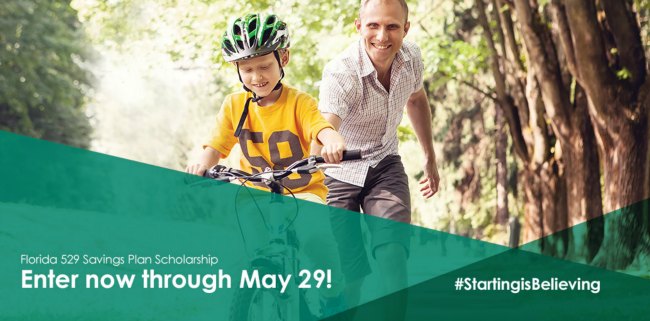 Win a Florida 529 Savings Scholarship
And what better way to celebrate 529 College Savings Plan Day on 5/29 than with a GIVEAWAY! Here's the details:
Dates: May 1 – May 29
Prizes: (10) $529 Scholarships placed in a Florida 529 Savings Plan
Who can win? Legal Florida residents over the age of 18 years can enter to win.
Entries: Once you register to win, there are also daily and weekly entries too to increase your chances!
Winners: Winners will be selected from among all eligible entries via a random drawing to be conducted on June 1st, 2016 at 3:00 p.m. Eastern Time.
How to enter: Click the link below!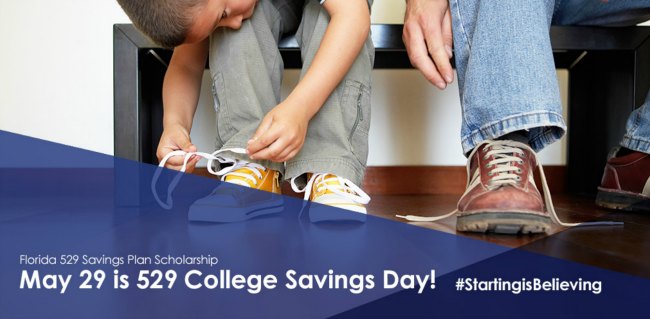 Graduating high school was one of the best and scariest moments in my life. I was ready to take the plunge into college, all thanks to the scholarships that got me there. Florida Prepaid College Board can help get your child the college future you've always wanted for them. Be sure to enter to win the Florida 529 Savings Plan Scholarship Program – for your child's tomorrows and celebrate 529 College Savings Day in a BIG way!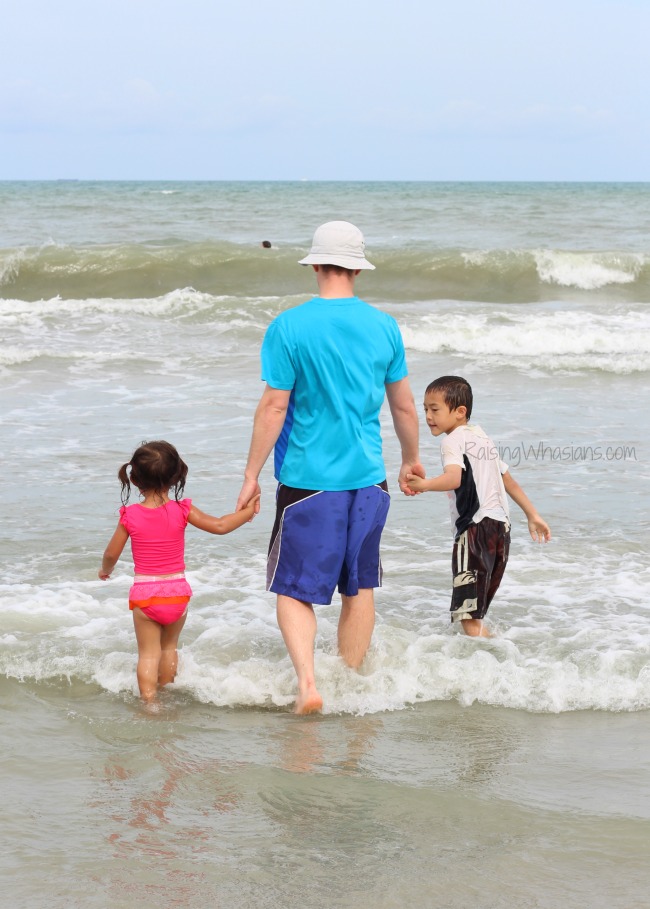 What do you think about 529 Savings Plans for College?
Be sure to follow Raising Whasians via Facebook, Twitter, Instagram, Pinterest and YouTube for more of our family moments, recipes, kid crafts, travel & more