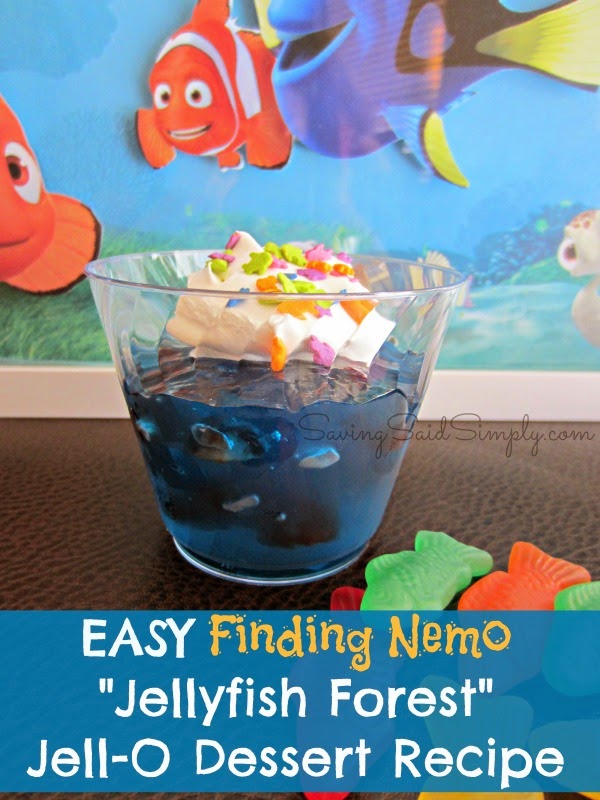 Easy Finding Nemo Jell-O Dessert Recipe #DisneySide
I received a few questions about this recipe I used during my DisneySide Finding Nemo Party. This adorable "Jellyfish Forest" Jell-O Dessert is the perfect addition to your Nemo, Little Mermaid or Under the Sea Party too! Best part, no baking 🙂 Here's how:
Ingredients:
(2) boxes of Berry Blue Jell-O Gelatin (6 oz. each)
(1) bunch of Red Grapes (about 2 lbs.) – cut in half (into circles, not ovals)
(1) tub of Cool Whip
(1) container of Fish Sprinkles from the Find Nemo Cupcakes icing tub
ice
water
(12) Plastic cocktail cups
Directions:
1. Make Jell-O according to "fast or quick" set instructions. Be sure to take out the ice cubes when thickened.
2. Layer 2 tablespoons of Jell-O on bottom of cup. Let sit for about 5 minutes in refrigerator or until firm.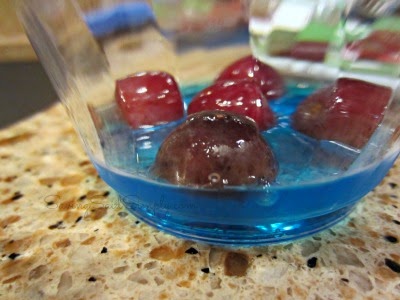 3. Layer about 5-6 grapes on top of Jell-O. Make sure a few are touching the sides of the cup (so the kids can see the "jellyfish."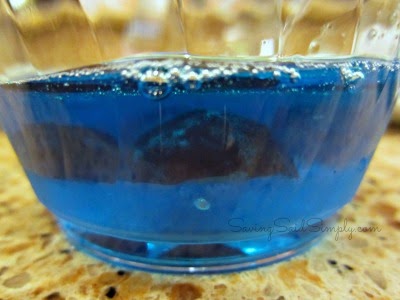 4. Carefully pour 2-4 tablespoons of Jell-O on top of grapes, just enough to cover. Let sit for about 5 minutes in refrigerator or until firm.
5. Repeat steps 3 and 4 until you have a total of 4 layers of grapes and Jell-O.
6. Top with dollop of Cool Whip
7. Sprinkle with Fish Sprinkles. Serve immediately or keep refrigerated. Makes 12 servings
Looking for more?
This was such a BIG hit with the kids! They loved being able to see their "jellyfish" suspended in the ocean. And a light dessert for them to enjoy too 🙂 Did you make it? Let me know what you think!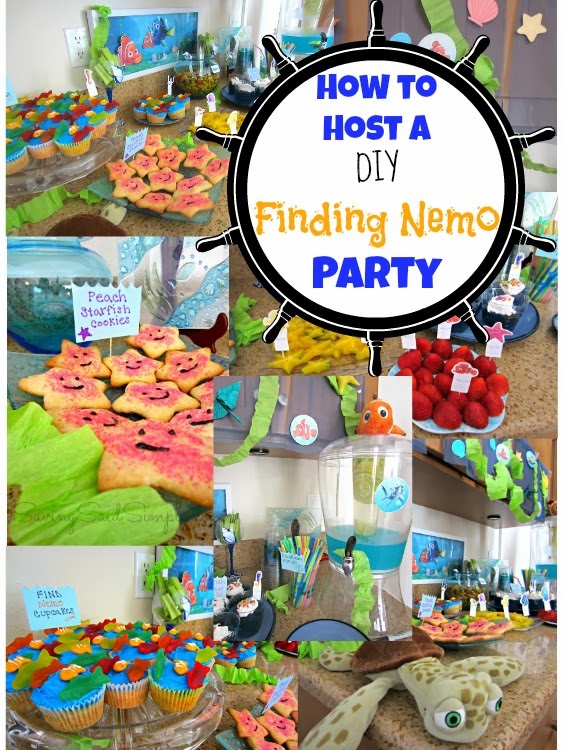 Be sure to follow Raising Whasians via Facebook, Twitter, Instagram, Pinterest and YouTube for more family-friendly recipes!