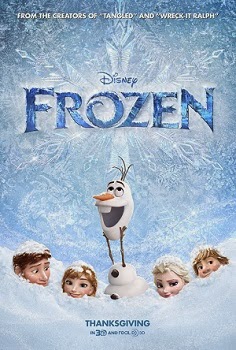 New Disney Frozen Animated Short – Frozen Fever 2015 #DisneyFrozen
Disney Frozen fans, let me see those fist pumps! Your favorite Frozen characters are back in a brand new animated short for 2015! Lovingly titled "Frozen Fever," From Walt Disney Animation Studios comes the new animated short "Frozen Fever," Anna, Elsa, Kristoff and, of course, the one-and-only Olaf will be on the big screen once again with a guaranteed funny and super "cool" new short!
Directed by Jennifer Lee and Chris Buck, and produced by Peter Del Vecho, with an all-new original song by Robert Lopez and Kristen Anderson-Lopez, "Frozen Fever" marks the first project reuniting the Oscar®-winning original team from Disney's "Frozen."
The announcement was first made within the ABC Television Network special "The Story of Frozen: Making an Animated Classic," which aired yesterday, September 2. The special also featured the world television debut of a scene from the new action comedy adventure from Walt Disney Animation Studios, "Big Hero 6," as well as a sneak peek at the upcoming season of the ABC series "Once Upon A Time."
In "Frozen Fever," it's Anna's birthday and Elsa and Kristoff are determined to give her the best celebration ever, but Elsa's icy powers may put more than just the party at risk. Should be a FUN time!
The short debuts Spring 2015. Wonder which Disney movie they'll attach it to? I'm guessing Cinderella!
Be sure to follow Saving Said Simply via Facebook, Twitter, Google, Instagram, Pinterest and YouTube  for more Disney updates and more