Want to make a safe slime for your kids? Make this DIY Allergy-Friendly Edible Slime for Toddlers. This is a sponsored post written by me on behalf of Sprout Organic Foods. All opinions are 100% mine.
Allergy-Friendly Edible Slime for Toddlers
Flour. Shaving cream. Glue. What do they all have in common? They are all ingredients normally found in homemade slime. Immediate red flag for my toddler – where 99.999% of all arts and crafts projects begin and end with fingers in the mouth.
Gross.
So how do I tackle homemade slime that's safe for kids? Make your own Allergy-Friendly Edible Slime for toddlers with only three ingredients you already have at home. It's the perfect DIY slime for playtime.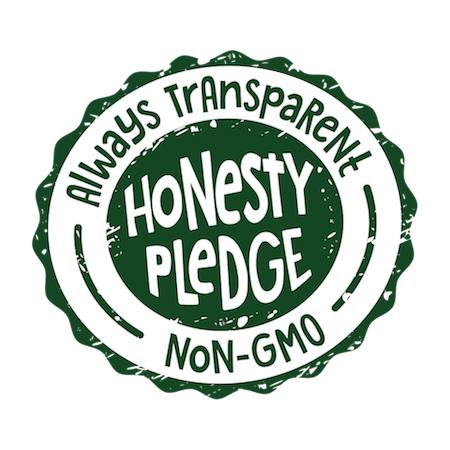 Sprout's Honesty Pledge
And speaking of playing with your food, all of that play definitely works up a hunger! A safe and edible craft calls for a delicious and safe snack for your baby. Sprout Organic Baby Food provides the perfect nutrition for your busy child, with honest labels so you know EXACTLY what's inside. "Keep it Honest, Make it Real" aka Sprout's Honesty Pledge.
Sprout honestly labels their products so Flavor names match the primary order of ingredients inside. This way Moms know EXACTLY what they are feeding their babies. Sprout only uses ingredients like those that would be found in your own kitchen – no preservatives and nothing artificial (just like our edible slime)! Check out Sprout's Mission & Values for more information.
Research shows that developing a love of healthy foods early on helps foster healthy eating habits for life. That's why Sprout is committed to providing the best nutrition and uses only certified-organic, non-GMO ingredients like whole fruits, vegetables and grains.
And unlike leading competitors that primarily focus on two flavors (apple or pear); Sprout offers delicious blends of whole fruits, vegetables, and grains giving babies greater exposure to wholesome foods. Sprout Organic Baby Food now comes in all-new Pouch flavors:
Mango,
Spinach Banana Apple,
Blueberry Banana Oatmeal,
and Pear Spinach Prune. These pouches are perfect for little hands and little tummies, and provides a great snack for my little girl. Look for Sprout Organic Baby Foods at your local retailer of click Where to Buy.
Try out the new Sprout Pouch flavors for yourself and save by downloading this Buy 1 Get 1 FREE coupon today! Grab your Sprout Coupons and get into the FUN with this allergy-friendly edible slime.
Allergy-Friendly Edible Slime for Toddlers
What, three ingredients? I know! It's seriously THAT simple to make this fun kids activity edible slime come to life. Here's what you will need for your allergy-friendly edible slime:
What You Will Need:
1 Cup Cornstarch
1 Cup Spinach – packed
1/2 Cup Water
Directions:
Place spinach and water into your food processor. Puree.
Place your mixture into a bowl. Whisk together with cornstarch, adding gradually until you have a thick "slime-like" concoction. That's it!
Time to play! Let your kids squish,
squash,
and squoosh up your homemade slime, the perfect kids activity for a rainy day! And don't worry if hands wander to the mouth. This concoction is edible and safe for little mouths. Who says you can't play with your food?
Would your child love to play with this Allergy-Friendly Edible Slime?
Be sure to follow Raising Whasians for more FUN kids craft ideas, recipes, and family travel tips.
Looking for more?