5 Hard Core Truths About Stomach Flu and Toddlers
I've spent about a full week with one toddler and one stomach flu. After about Day 3, I felt pretty flipping exhausted – but also pretty darn expert-ish. Slap a badge on me and call me Mom – I've survived Stomach Flu and Toddlers. I'm trying hard to get back into my regular Family Focus Fridays, guys. But the struggle is real (stifles yawn as I type).
Let me disclaimer this post. This is not a read for those that have a weak stomach (weak…stomach…get the pun?). But those moms with iron stomachs, this post is for you. Come laugh with me in my state of full hysterical delirium as we find the "lighter" side to the Stomach Flu and Toddlers.
It's a Full Sensory Experience
Colorful? Yup. Texturized. Oh yes. Aromatic? Definitely. You get my drift. All 5 senses are fully involved when it comes to the stomach flu and your toddler. And the combo never disappoints in the sensory overload department.
It's Always Inconvenient
How fast can my full calendar get cleared? In a heartbeat, or dry heave, or 1,000th trip to the potty. The stomach flu and toddler combination always has a way of raining on your perfectly managed mom schedule. Like with a big ole eraser. Then add in a demanding, whiny toddler monster. That's your new schedule. Cha-ching.
It's a Mess
In one end, out two. Do the math. It's a mess on every possible toddler infused level – then carry the 3, cross out the dividend, and add an nth degree with a stomach flu. Horrible mess everywhere.
In the house. My floors. My toddler's clothes. My pots. The bathroom nightmare – please don't walk in without shoes. Just don't. Then you lay the toddler on top of a sleeping bag covered with towels as she goes through a terrible bout of cold moans and hot sweats.
All over your toddler – you'd think she's be so squeaky clean after her 30th bath this week. But alas – your toddler is a walking mess time bomb.
And mom, you're a hot mess. Those baggies about to become a permanent discoloring feature of your face to go with the 5 new grey hairs, 10 new wrinkles, and let's not forget the awesome combo of bloodshot squinting eyes. WINNER. Plus, you find your mom psyche on exploding head level every moment of the day. *Waving hi.* That's me.
It Stinks
Well, yes it literally stinks (see item 1). But in the realm of mommy-hood? I feel the desire to "throw up" a few expletives into the mix. There were days when I literally felt like crawling up into the fetal position from being so overtired. You immediately fall back into the days of newborn hysteria and night after night of sleepless helplessness – and vow to never ever have another kid again. Ever.
It's Therapeutic
You didn't read that last part wrong. There's something uniquely therapeutic about a sick toddler with the stomach flu. I am constantly reminded how much my toddler needs me, my time, and my magical healing powers. It was a week of putting down my electronic devices, my sleep, and my schedule. I was forced to stop and just be a mom.
And that's hard. There's work deadlines. Groceries. An endless pile of disgusting laundry (vomit chunks down the drain – you know, keeping it classy).
Oh and there's that clean up thing. If there's one thing that will motivate a mom to clean a toilet – yup, stomach flu. See, there's a lighter and brighter side!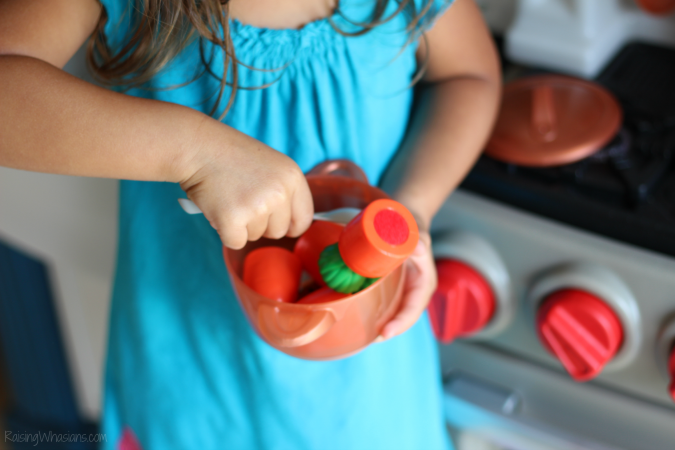 That's not to say when I finally leave my quarantined house I won't be running for a little retail therapy (or wine…or retail and wine). But for now, I'm taking my extra vitamins and holding my baby girl close. I'm sure one day I will laugh about "that one time I had a toddler with a stomach flu for like 5 months," but for now, I'll just pay anyone so I can take a nap. Please. Any takers?
Can you think of a better combo than stomach flu and toddlers?
Be sure to follow Raising Whasians via Facebook, Twitter, Instagram, Pinterest and YouTube for more of our Family Focus Friday moments. Bring clean sheets.