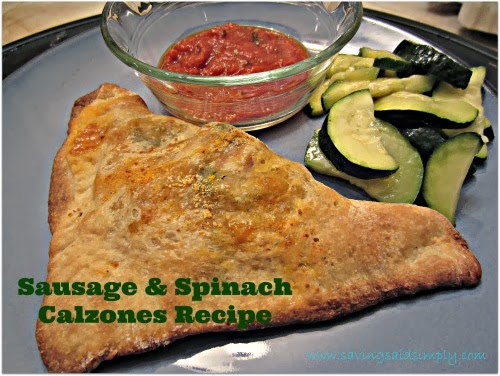 Cooking Said Simply – Sausage & Spinach Calzones Recipe
Ok, YUM! This is one of my family's favorite recipes. I get asked to make this one often. The best part? There's very few ingredients! You'll love having a cheap pizza night with your family too! You'll notice I have started to put in my ingredients the cost. I want my fans to know the best prices I use to stock up on my items, so that my recipe is as frugal as possible (but still as tasty). Here's how: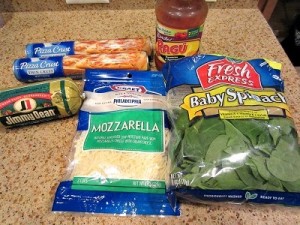 Ingredients:
2 Cans Refrigerated Pizza Dough (I use Pillsbury THIN CRUST Pizza Dough – about $2 a can on sale)
1 Jar of Pizza Sauce 14 oz. ($1.50 or less on sale)
1 Sausage Roll 12 oz. (about $2.50-$3 on sale)
1 cup of Shredded Cheese 8 oz. (Mozzarella or 4 Cheese Pizza works best) ($2.50 or less)
2 cups Fresh Spinach, chopped (I buy them when BOGO $3.99 – or $2 each bag)
1 Tablespoon Milk
Sprinkle Parmesan Cheese
TOTAL = about $12.50 for 8 calzones (or $1.56 per serving)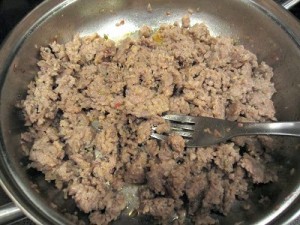 1. Preheat oven to 375 degrees. Brown Sausage over medium heat. Drain.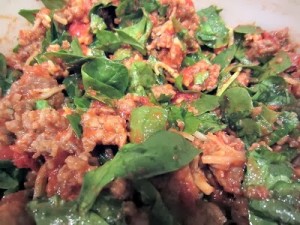 2. Mix browned sausage, 2 cups of spinach, 1 cup shredded cheese and 1 cup of pizza sauce in large bowl until well coated.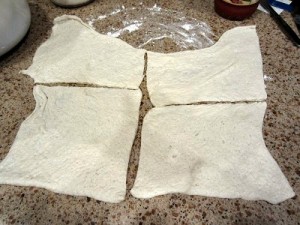 3. On lightly floured surface, roll out 1 can of pizza dough into 16 inch square. (This is why thin crust comes in handy). Cut into 4 inch squares.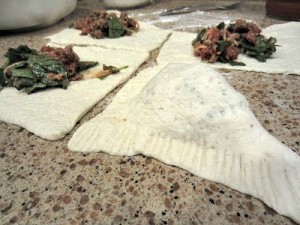 4. Fill each square with about 1/2-3/4 cup of sausage mixture. Fold dough over into a triangle (gotta have the classic calzone shape).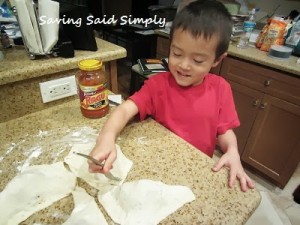 5. Press edges together with a fork to seal. Prick tops of the calzones with a fork. Place calzones onto baking sheet.
6. Repeat steps 3-5 for 2nd can of pizza dough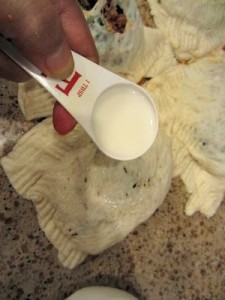 7. Brush milk onto tops of the calzones. (I cheat and just use my fingers instead of a brush. The idea is to keep the calzones from burning/drying out).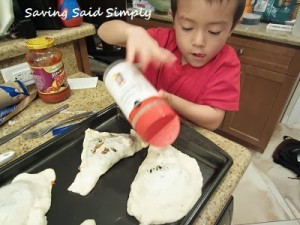 8. Add sprinkle Parmesan cheese (as you can tell, my son really likes this step).
9. Bake in oven at 375 degrees for about 18 minutes or golden brown. Makes 8 servings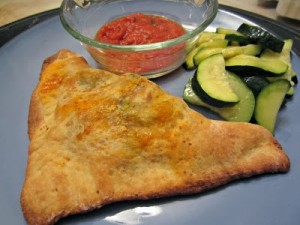 YUM! Serve with a side of sauce for dipping! My son loves dipping his calzones 🙂 Did you try it? Let me know what you thought! Be sure to PIN it too! Just hover over the picture above and click on the blue "P" to pin to your page!
Blessings!
Christie