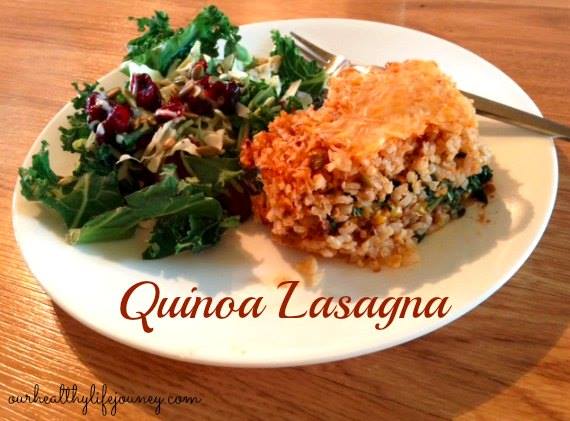 Quinoa Lasagna Recipe
Quinoa is a huge craze right now. Have you tried it yet? With many of us watching our waistlines, we can tweak some of our favorite recipes to be healthier and still delicious! Check out this twist on the classic Italian Lasagna dish. Quinoa replaces your pasta for a filling and yummy meal for the whole family! Tracy from Our Healthy Life Journey has whipped up yet another wonderful family pleaser! Here's how to make it:
Need more recipe inspiration? Head over to my Recipes Tab or Pinterest Page for more family ideas, crockpot ideas and kids meals!
Looking for more?
Be sure to follow Saving Said Simply via Facebook, Twitter, Google, Instagram, Pinterest and YouTube  for more recipes, kids crafts, reviews and more