Pumpkin Cranberry Bread Recipe. This post brought to you by Carton Smart. All opinions are 100% mine.

Pumpkin Cranberry Bread Recipe #CartonSmart
The holidays are a great time for cooking and baking. I love making delicious homemade goodies for my family, friends and neighbors, like my Pumkin Cranberry Bread! But all of those foods can lead to a large amount of waste. Tin cans and packaging accumulate quickly in our landfills this time of year. Wouldn't it be great this holiday season to give a gift to our planet?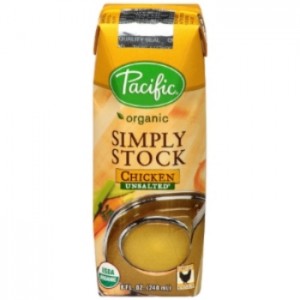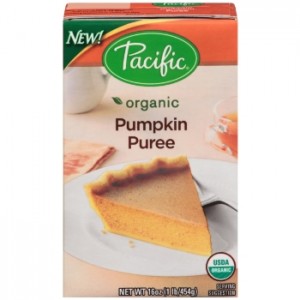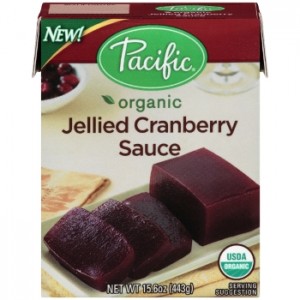 With Tetra Pak, you can become "Carton Smart" this holiday season. Tetra Pak Cartons are designed for maximum efficiency and environmental friendliness. Did you know how many amazing foods come in cartons? And I love when I can reduce my carbon footprint in this world.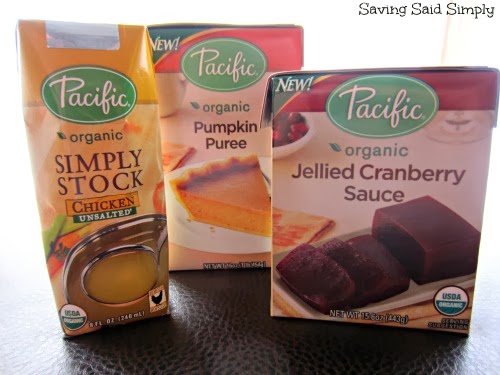 Thanks to Tetra Pak, I received a bunch of Pacific Foods organic foods to swap with my traditional holiday baking/cooking foods. Packed in Tetra Pak cartons, I was blessed with chicken stock, cranberry sauce and pumpkin puree. I love that these cartons are not only helping our environment, but also helping my pantry as well! These cartons take up less space in my food storage, leftovers can easily be stored in the fridge, and cartons are easily crush-able for recycling day. Win-Win!
I love using pumpkin, so here's my recipe for Pumpkin White Chocolate Cranberry Bread. YUM!
Ingredients:
3 Cups Flour
2.5 TSP Cinamon
1 TSP Ginger
1/2 TSP Cloves
2 TSP. Baking Soda
1 1/2 TSP Salt
2 Cups Sugar
1 Tetra Pak Carton of Pumpkin (16 oz.)
4 Eggs
1/2 Cup Vegetable Oil
1/2 Cup Applesauce (unflavored, naturally sweetened)
1/2 Cup Orange Juice
1 1/4 Cups Fresh Cranberries
1 1/4 Cup White Chocolate Chips (my secret ingredient)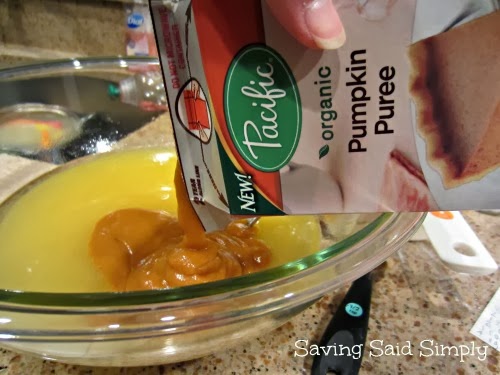 Pre-Bake Oven to 350 degrees
Grease and Flour (2) 9×5 Loaf Pans
Combine flous, spices, soda and salt in large bowl.
In separate bowl, combine sugar, pumpkin, eggs, oil and orange juice. Beat until just blended.
Add pumpkin mixture to the flous mixture. Beat until blended.
Fold in Cranberries
Spoon into pans evenly. Bake for 60-65 minutes or until toothpick inserted in the center comes out clean. Allow loaves to cool completely.
Store in air tight container or freeze for later use. Makes 2 loaves.
Tetra Pak Cartons are the smart holiday choice for your pantry needs:
Tetra Pak® cartons are made of 70% paper, a renewable resource, from selectively harvested, re-grown trees that are FSC-certified (Forest Stewardship Council)
Cartons use 1/3 of the packaging compared to cans…or even an egg!
Cartons are space saving, easy to store and open. Keep your pantry neat and toss your can openers. , stackable and space saving.
The unique packaging process preserves the flavor and nutrients of food without the use of preservatives.Product quality is exactly the way it was intended to be.
Recycleable and in fact result in 60% less landfill waste than cans
Cartons are re-closable so you can use what you need and save the rest for later.
Check out this great infographic with more great tips and facts on Tetra Pak Cartons.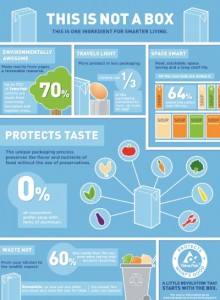 With Tetra Pak, you can be sure that you're receiving the highest quality products and foods, without preservatives! There's no tin taste (since there's no tin cans!). And my favorite is that cartons take up to 60% less waste! So make the Carton Smart choice this holiday season and switch to Tetra Pak Cartons for your holiday cooking and baking needs.
How are you becoming #CartonSmart this holiday season?
Blessings!
Christie