Disclosure ~ Post sponsored by Kmart, Sears & Mami Innovative Media to make your holiday season a little brighter.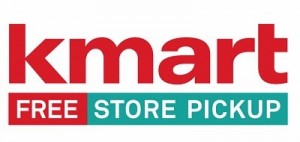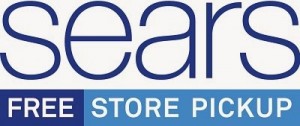 Kmart & Sears FREE In-Store Pick Up – Less Stress This Holiday Season #sponsored
The holidays are here and everyone is BUSY! From hanging lights, preparing meals and trimming the trees, this time can get downright stressful! Shopping for the perfect holiday gift is no exception, so I definitely look for ways to keep my season feeling cheery and bright!
Kmart & Sears want to lessen the stress of your holiday shopping experience, thanks to the Kmart/Sears FREE In-Store Pick Up Event! I love that I can shop online from the convenience of my home. Then I can just go in, pick up my items within 5 minutes
guaranteed
, and I'm out! No waiting in lines, hunting down gifts, or standing in large crowds. Did you know that both Kmart and Sears offer $10 back in points when you spend $59 too? You can earn some extra spending points (maybe something for mommy!) AND still get your free in-store pick up offer. WOW 🙂 If that wasn't enough, you can also have a friend or relative pick up your order for you! Just have them pay in-store with cash. Kmart & Sears want to help lessen your holiday stress this season. With their FREE In-Store Pick Up Event and extra points, there's lots of reasons to choose Kmart & Sears for your holiday shopping!
The ONLINE portion of the event is from Saturday 12/7/13 starting at 6PM CT through Tuesday 12/10/13 at 9AM CT. The IN-STORE event is on Sunday, 12/8/13 ONLY.
You can learn more about the FREE In-Store Pick Up event at Sears: and Kmart: http://kmrt.us/1bmIoRk
Disclosure ~ Presented by Mami Innovative Media, this is a sponsored post on behalf of Sears and Kmart. All opinions expressed here are 100% my own.
Blessings!
Christie