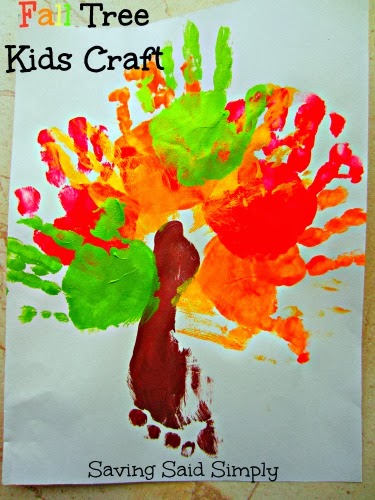 Crafting Said Simply – Kids Handprint/Footprint Fall Tree Artwork
If you haven't figured it out yet, I'm a HUGE fan of any artwork that includes my children's hand and foot prints. There's something so special and unique about using their little digits to make art. Plus, it's a great way to look back and compare sizes when they get older.
This "Fall Tree" was very easy to do. Use the foot as the tree trunk and the hands as the leaves. I got to have a great lesson with my son on fall and what colored leaves to look for too. We even added some green because some of the leaves don't "turn colors" as quickly 🙂
Hope you enjoy Saving this sweet life moment Said Simply with your family!
Blessings!
Christie