This post is part of the JOHNSON'S® Baby 2014 program by Johnson & Johnson Consumer Companies, Inc. and The Motherhood, who sent me a box of products and compensated me for my time. Opinions, experiences and photos shared here are all my own, and I hope you enjoy them.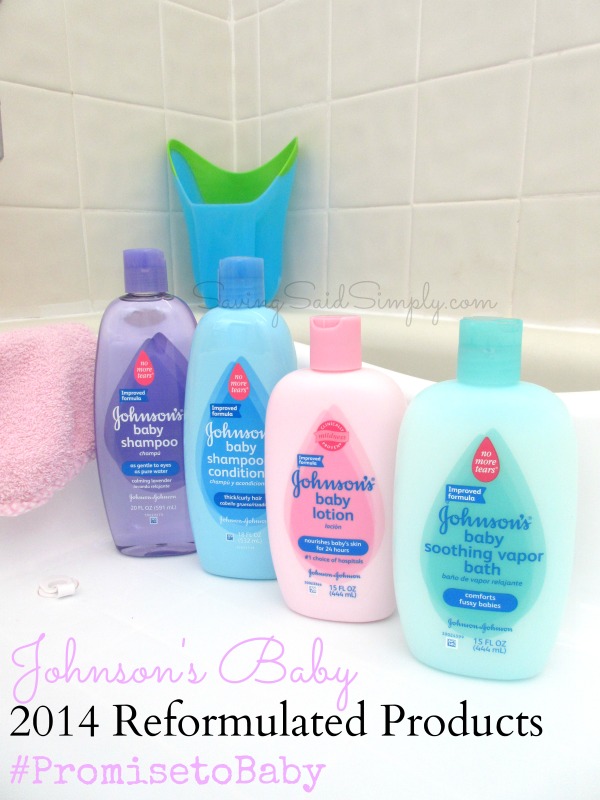 Johnson's Baby 2014 Reformulated Products for a #PromisetoBaby
I remember the first time I found out I was pregnant with both of my kids. After the smiles, tears and prayers of thanks, came the first bonding moment with my children. I would hold my tummy in my hands and make a promise to my baby. I promised each of my kids that I would do the best I could to be a good mom. And over the years, I continued to make promises to my babies.
To love them unconditionally

To teach them to be Godly people

To help them reach their dreams and goals

To keep them safe
Johnson's Baby is no stranger to promises. In fact, they took moms' safety concerns to heart and launched their new line of products that have been reformulated to give us peace of mind. To celebrate, Johnson's Baby has launched their heartfelt "Your Promise Is Our Promise Campaign" to show how committed they are to our families. Just as moms make promises to their children, JOHNSON'S® Baby also makes promises so moms don't have to worry about the products they use on their little ones.
Johnson's Baby has:
removed formaldehyde-releasing preservatives
removed parabens
reduced traces of 1, 4 dioxane from all baby products
Products and policies will always evolve to reflect the latest science, new regulations and – just as importantly – OUR views and concerns. For more information about Johnson's Baby policies and timeline, visit safetyandcarecommitment.com
To share this commitment, Johnson's Baby created an inspiring story through the "Our Promise" video, which can be viewed on YouTube, as an open letter to moms showing our scientists and their families coming together to build an origami stork mobile, symbolizing the delivery of our promise to always listen to moms. This video concept was inspired by a Japanese legend that folding 1,000 origami cranes will result in a wish granted and a promise fulfilled, which is thought to be a big labor of love. Changing Johnson's Baby products was a labor of love for moms and babies, but storks were used in the video because they represent the delivery of babies, and the hopes and promises of families.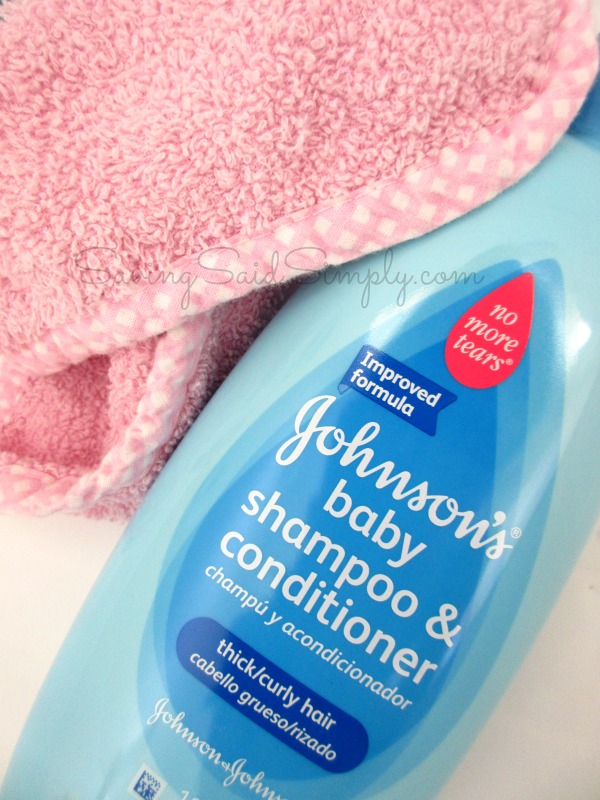 Check out the seven newly reformulated Johnson's Baby products for 2014!
JOHNSON'S® Baby HEAD-TO-TOE® Wash
JOHNSON'S® Baby Lotion
JOHNSON'S® Baby Shampoo
JOHNSON'S® Baby Shampoo & Conditioner for Thick and Curly Hair
JOHNSON'S® Baby Shampoo & Conditioner for Thin and Straight Hair
JOHNSON'S® Baby Shampoo with Calming Lavender
JOHNSON'S® Baby Soothing Vapor Baby Bath
I don't know about you, but this is great news for Johnson's Baby! More reformulated products will continue to hit the shelves until all commitments have been filled. That's a promise definitely worth keeping! I'm so glad that Johnson's Baby is standing up with moms to keep our kids safe with their 2014 Reformulated products!
What promises have you made to your kids?
Be sure to follow Saving Said Simply via Facebook, Twitter, Google, Instagram, Pinterest and YouTube  for more reviews, giveaways and more.