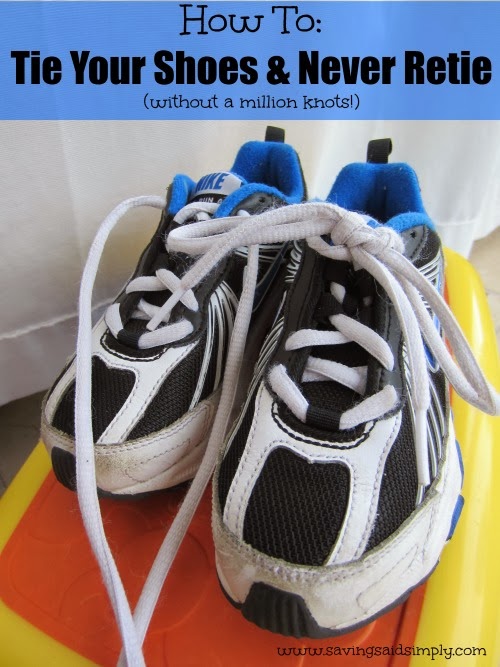 How To: Tie Your Shoes & Never Re-Tie!
Without Tying a Million Knots!
Ok fans, this is REAL love right here. I'm sharing my secret way of tying shoes. This will have you teaching your kids the new way to get the bunny around the tree. Tried and true for many many many years by me, through lots of long runs, walks around theme parks and 1 kid, I definitely endorse this way of tying shoes for everyone!  Tie your shoes easily and NEVER have to re-tie! Plus, just pull to untie!
1. Start your normal way. Take the two ends and tie one over the other and pull down.
2. Make your "Bunny Ears" for 1 loop only. Take your 2nd end and go "Around the Tree."
3. This is the special step. Instead of going "Through the Hole" once, you're going to go through the hole TWICE!!! Pull through. You will have a shoes tied just like above without a bunch of crazy knots to get out later.
BEST part? You just have to pull the ends (not the bunny ears) to untie. EASY-PEASY!
Need help? I created a video to show you how easy it is!
(I'm a visual person, so this is helpful for me!)
Was this easy? Did you try it? Let me know!!! Be sure to "PIN" & "Share"