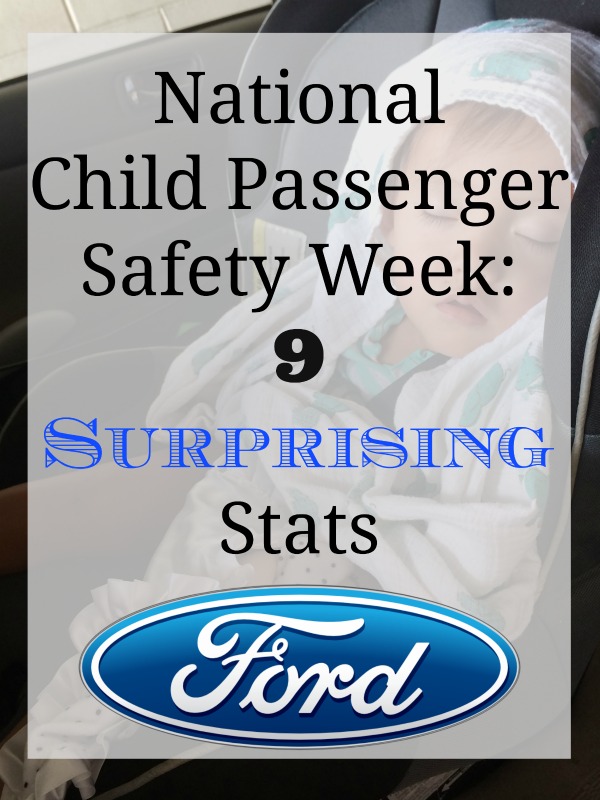 Ford & National Child Passenger Safety Week – 9 Surprising Stats
Did you know that this week marks National Child Passenger Safety Week? I could not help but be affected as I travel with the most precious cargo in the back seat of my car everyday. Making sure that I have the proper equipment and the proper knowledge to keep my kids safe this week and every week is so important! Ford Motor Company is supporting National Child Passenger Safety Week (Sept. 14-20) with the National Highway Traffic Safety Administration and the U.S. Department of Transportation in an effort to promote vehicle safety for children. Here's 9 surprising statistics regarding National Child Passenger Safety Week that you should be aware of!
1. Car crashes are a leading cause of death for children 1 to 13 years old.
2. In 2012, over one third (37 percent) of children killed in car crashes were unrestrained.
3. Every 34 seconds one child, under age 13, is involved in a crash.
4. In 2012, among children under the age of 5 in cars, an estimated 284 lives were saved by child restraints.
5. An additional 58 children could have lived if child restraint use was 100 percent.
6. Child restraints reduce the risk of fatal injury by 71 percent for infants and by 54 percent for toddlers in cars.
7. Children should always be properly restrained with an appropriate restraint system for their age and size, utilizing a child restraint that is either rear-facing, forward-facing, a belt positioning booster or safety belt.
8. The American Academy of Pediatrics advises parents to keep their toddlers in rear-facing child restraints until age 2 or until they reach the maximum height and weight for their seat.
9. Children who have outgrown a rear-facing child restraint should be properly restrained in a forward-facing child restraint until they reach its maximum weight or height limit.
This Saturday is also National Seat Check Saturday. You can bring your child seat to your local fire station to check and make sure that it is properly installed. Be sure to check with your local department for available times.
In partnership with Ford Motor Company, I'm so excited to be driving in the new 2014 Ford Fusion as I make my way up for the Type-A Parent Conference tomorrow. Follow my Ford adventures online with hashtag #GoFurtherORL as I learn about the latest in Ford safety features for my family.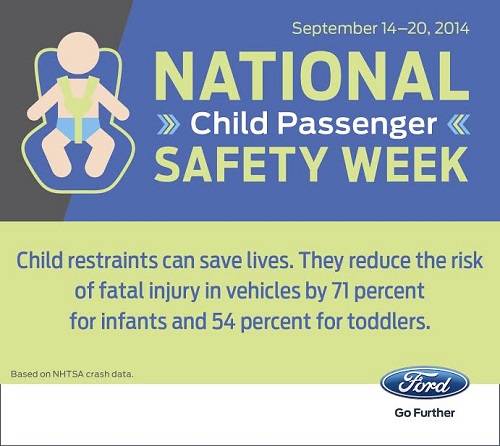 Did you learn something new this week? Let me know below!
Disclosure ~ Information provided by Ford Motor Company. No compensation received in exchange for this posting. National Child Passenger Safety Week is a really important topic for me and my family. Be sure to follow Saving Said Simply via Facebook, Twitter, Instagram, Pinterest and YouTube for more family safety tips and more.

Looking for more passionate parenting moments?