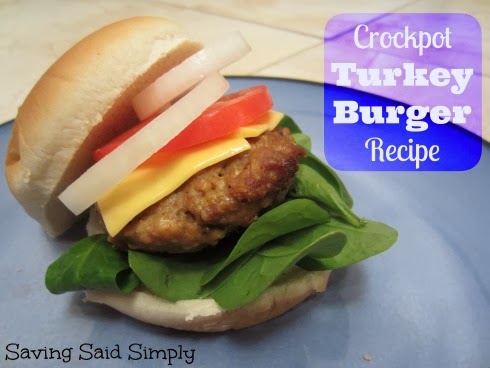 EMeals Review + Crockpot Turkey Burger Recipe
We know that you're busy. Planning meals for the family takes precious time (and money) that many families do NOT have. Coming up with an easy solution to planning, buying and cooking meals for your family every week has become EMeals mission. I'm so excited to share EMeals' easy meal planning system with you.
EMeals makes it easy to plan, buy and eat home cooked meals every week! Check out how this system works: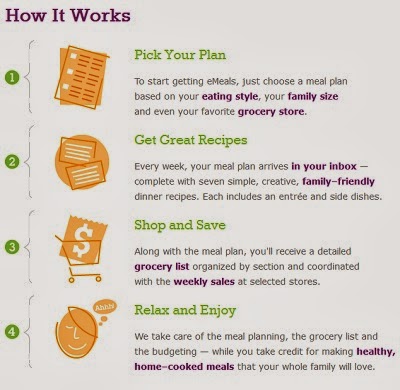 I LOVE that EMeals coordinates the recipes to match with the BEST deals at your store that week. And yes, Publix is included! I admit that while I LOVE to cook, planning for meals for my family of 4 every week gets tiring! There's so much time and effort that goes into a menu (including my coupon matchups) that I easily get burned out of the same meals. With EMeals, I have the power of my menu at my fingertips, all based on the way my family eats and how much I save at the store.
EMeals has been praised by some highly rated folks, including David Ramsey, Oprah, The New York Times and more.
There's 13 great menu plans for every family, including clean eating, gluten-free, slow cooker, natural/organic, and more. My favorite part? If you're not happy with the menu that week, you can switch your plan! Once registered, you can easily switch back and forth between meal plans to find the best recipes for your family that week! For about $5 per month, you can't beat the time and money you can save with EMeals. And let's talk deliciousness!!
This past week, I made Turkey Burgers…in the crockpot! Yes, I chose the Slow Cooker classic meal plan and got this yummy recipe for Crockpot Turkey Burgers. Here's how you make them 🙂
1.5 lb. Ground Turkey (about $4.30)
1 Cup Italian Seasoned Panko Breadcrumbs (as low as $0.75 each when BOGO)
2 Teaspoons Worcestershire Sauce
1 Teaspoon Dried Italian Seasoning
1/2 Teaspoon Garlic Salt
1 Large Egg, lightly beaten
Tin Foil
6 Toasted Rolls
Assorted Toppings as desired
TOTAL = about $7 for 6 servings. WOW!
1. Gently combine ingredients in a bowl. Shape into 6 equally shaped burger patties. Cover with plastic wrap and refrigerate for 30 minutes.
2. Crumple a 12 inch piece of tin foil and place in bottom of 5 to 7 quart slow cooker. Pout 1/4 cup water into slow cooker. Layer 3 patties on top of the crumpled tin foil, making sure patties are separated and do NOT touch.
3. Crumple another 12 inch piece of tin foil and place on top of the burger layer. Place the remaining 3 patties as in step 2.
4. Cover and cook on low setting for 4 to 6 hours or until the patties are no longer pink. Serve warm on rolls with desired toppings.
These burgers were fantastic! Very moist and juicy thanks to the slow cooker, and only took about 5 minutes of prep time. I loved it! And so did my family. Even baby girl loved her first taste of turkey burger!
Right now, you can grab 30% off with the EMeals Cyber Sale! Just use code CYBER (expires 12/10/13). Use code DINNER15 after 12/10/13 to save 15% 🙂
EMeals is a great way to save money, time and sanity in the kitchen! By easily planning your recipes and shopping lists, EMeals has your family covered for wonderful home cooked meals at the fraction of the price. Our meals are no longer boring in our house thanks to the deliciousness of EMeals!
Disclosure ~ I received a free subscription to EMeals in exchange for this posting. No other compensation received. Recipe provided by EMeals. Though the product is free, the opinions are 100% my own!
Blessings!
Christie