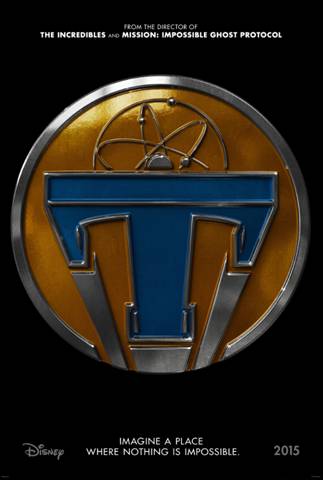 Disney Tomorrowland Movie | May 2015 #Tomorrowland
Think that Tomorrowland is only a place at Disney World? Well, think again! Coming May 2015, Disney is bringing Tomorrowland to the big screen with a movie that's going to be filled with adventure, mystery, danger and some well-known actors! Check out who is a part of the big production and the brand new teaser trailer just released!
Check out this all-star cast! George Clooney, Hugh Laurie, Britt Robertson, Raffey Cassidy, Tim McGraw, Judy Greer, Kathryn Hahn, Keegan-Michael Key, and Thomas Robinson bring the latest Disney movie to life! Can we say House?!! I know! But more than amazing actors, amazing writing has gone into this production as well, featuring folks from the show "Lost," Directing from The Incredibles, Oscar winning talent and more!
Synposis:
From Disney comes two-time Oscar® winner Brad Bird's riveting, mystery adventure "Tomorrowland," starring Academy Award® winner George Clooney. Bound by a shared destiny, former boy-genius Frank (Clooney), jaded by disillusionment, and Casey (Britt Robertson), a bright, optimistic teen bursting with scientific curiosity, embark on a danger-filled mission to unearth the secrets of an enigmatic place somewhere in time and space known only as "Tomorrowland." What they must do there changes the world—and them—forever.

Featuring a screenplay by "Lost" writer and co-creator Damon Lindelof and Brad Bird, from a story by Lindelof & Bird & Jeff Jensen, "Tomorrowland" promises to take audiences on a thrill ride of nonstop adventures through new dimensions that have only been dreamed of.
Check out this teaser trailer to build up the Tomorrowland excitement!!
Like TOMORROWLAND on Facebook: https://www.facebook.com/DisneyTomorrowland
Follow Disney Pictures on Twitter: https://twitter.com/DisneyPictures with hashtag #Tomorrowland
Visit the official TOMORROWLAND website: www.Disney.com/Tomorrowland
TOMORROWLAND opens in theaters everywhere on May 22, 2015! Can't wait for our next tomorrowland adventure!
Be sure to follow Saving Said Simply via Facebook, Twitter, Google, Instagram, Pinterest and YouTube  for more Disney updates!