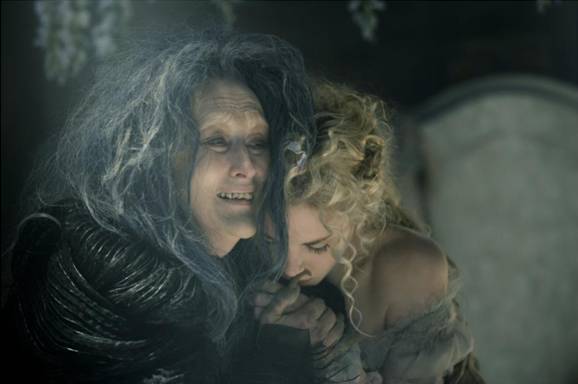 Disney Into the Woods New Featurette #IntoTheWoods
Can you believe that the new Disney Into the Woods movie will be here soon! Are you ready to experience the musical you love all over again? I cannot wait to see Meryl Streep in all of her amazing skills in action on the screen. This story takes right back to my old middle school chorus days as we would watch the live musical. What a breathtaking performance then. And I cannot wait to relive that experience now. Just released, a Disney's Into the Woods new Featurette for the film that I know that you're going to love:
About 4 minutes long, hear the cast and crew dive into the behind the scenes with some special sneak peeks at the beauty, quirks and whimsy of the movie. I loved it! Did you like the Disney Into the Woods new featurette as much as I did? Be sure to grab your
Into the Woods Movie Poster
and check out more great info on this brand new film!
Like INTO THE WOODS on Facebook for the latest sneak peeks: https://www.facebook.com/DisneyIntoTheWoods
Follow INTO THE WOODS on Twitter: https://twitter.com/intothewoods
INTO THE WOODS opens in theaters everywhere on Christmas Day,
December 25th

! Rated PG.

Be sure to follow Saving Said Simply via Facebook, Twitter, Instagram, Pinterest and YouTube for more Disney movie updates!