That Time I Was Wrong | Baby Food Challenge. This is a sponsored post written by me on behalf of Sprout Organic Foods . All opinions are 100% mine.
That Time I Was Wrong | Baby Food Challenge
I can never turn down a good challenge. Give me the "Dee-double-dog" dare, and I'm all over it. I blame overly hyped competitive genes. So one email is all it took to accept The Baby Food Challenge. Do you think that you really know what's inside your baby's food? I thought I did. I was pretty darn sure of it.
And then I was wrong. Like really wrong.
Let me disclaimer this post with how much I HATE admitting that I am wrong today. Hold on; let me cross my arms. Ok, let's proceed with the details. Please hold your gloating until the end.

The Hypothesis
Do I really know what ingredients are in baby food pouches?
Without question, I shake my head yes. Of course I know what's in today's baby food. It's probably the safest eats out there – with all of the organic, free-range, sustainable, gluten-free, homegrown and chemical-free options – I was certain that baby food would be free of anything "unnatural."

The Experiment
Clean up! Baby food, Aisle 10! Sorry, I've always wanted to say that. My challenge was to walk up and down the baby food aisle at Babies R' Us and compare the front labels of the baby food pouches to the ingredients on the back. In my mind, I'm thinking that this challenge is easy-peasy. Of course the labels would match. No weird or unpronounceable ingredients here. About 2 pouches in, I realized I was in trouble.

The Results
Palmitate.
Tocopherols.
Zinc Sulfate.
DL Alpha Tocopherol Acetate.
Ascorbic Acid.
Gelatin.
Sugar.
I felt like I was reading an alien language. And these are the ingredients I found on just the "organic" baby food pouches – within the first six ingredients. Shock. Just because the front labels of baby food pouches claim to have natural, wholesome, organic ingredients – the back labels don't lie. There are extra ingredients in there that I didn't think needed to be in baby food. I couldn't believe how wrong I was.
The Sprout Organic Foods Promise
However, that doesn't mean we need to throw in the baby food pouch "towel" so to speak and start making our own baby food. It just means as moms, we need to pay more attention to the ingredients and the back labels of our baby foods. I certainly do not want to give my kids any of the weirdo ingredients above.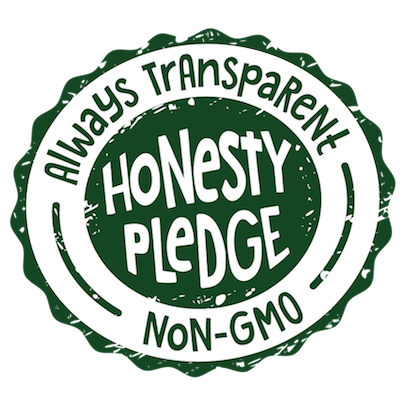 Sprout Organic Foods cares about the back labels as much as the front ones. And more importantly, Sprout Organic Foods cares what exactly goes into your baby's tummy. Sprout is committed to providing simple, pure, honest ingredients. Each Sprout Organic Foods product contains:
Wholesome Fruits, Vegetables and Grains
No Concentrates
Non-GMO
No Preservatives
– so that parents can have peace of mind about your baby's health and nutrition choices. No surprises. No harmful additives. No unpronounceable ingredient names. In fact, Sprout highlights their back labels so you can clearly see each and every one of those ingredients. Research shows that developing a love of healthy foods early on helps foster healthy eating habits for life. With Sprout Organic Foods, we can develop those healthy habits with the best possible nutrition for our little ones. See more about Sprout's Mission & Values  and products they are committed to providing to your children.
I took the Baby Food Challenge and I was wrong. I honestly had no idea what was inside baby food pouches. But that doesn't mean that you have to be wrong. I challenge you to turn over your baby food pouches and read the first 6 ingredients on the back label. And know that Sprout Organic Foods is there for your family, providing safe baby food for your needs. Head into your local Babies R' Us September 9th – October 2nd & receive a $10 gift card with a $25 Sprout purchase.
Do you know what ingredients are REALLY in your baby food pouches?
Be sure to follow Raising Whasians for more of our family moments, recipes, kids crafts & travel tips.