World Vision 2014 Holiday Gift Catalog + Coffee Set. Disclosure ~ Post sponsored by World Vision. All opinions are my own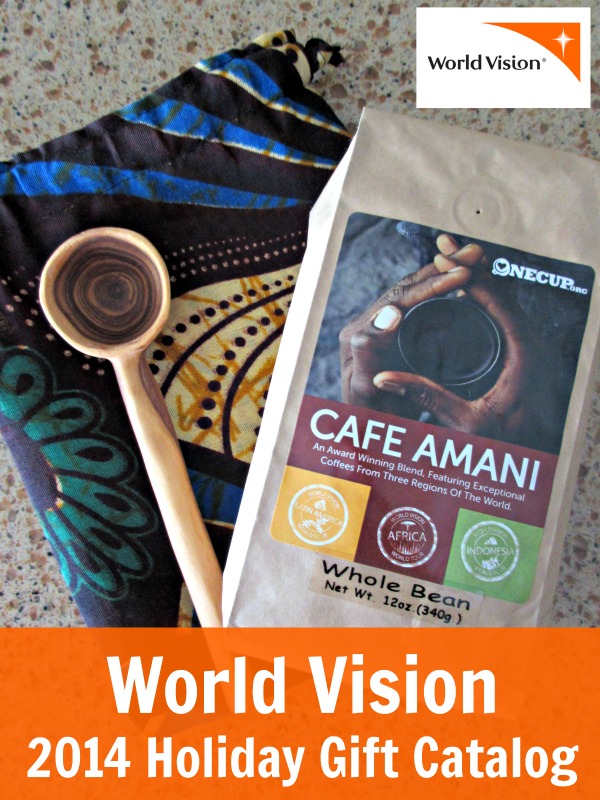 World Vision 2014 Holiday Gift Catalog + Coffee Set
Over 10 years ago, our lives were touched with a child. And from then on, we would be forever changed. No, I'm not talking about my own kids, but the children from World Vision. It was over 10 years ago that my husband and I (dating at the time) sponsored our first child from a third world country. It's a decision that we have never regretted.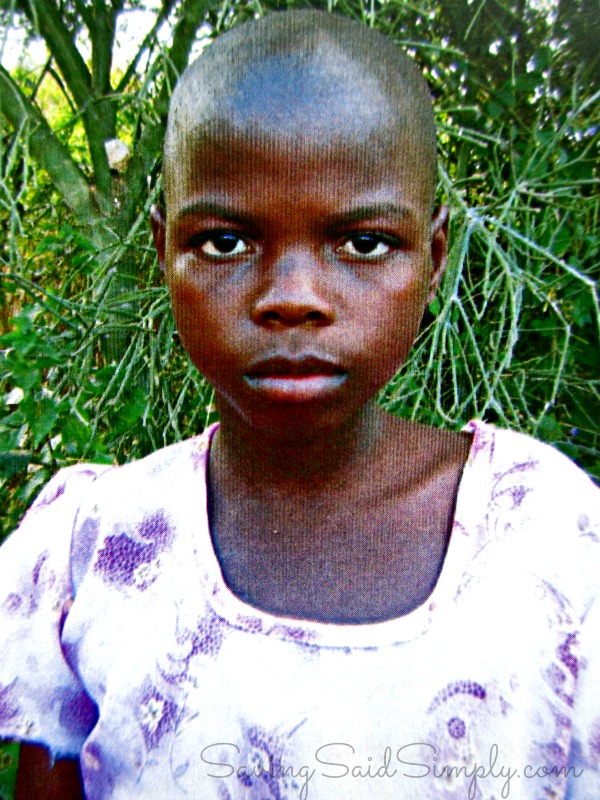 Why World Vision?
We are making a difference in just one child's life for the better. World Vision has an amazing mission to build a better world for our children through clean water, food, disaster relief, health and education and community support. But World Vision provides more than just their physical needs, but their spiritual as well. As a faith-based organization, World Vision is putting their faith into action, partnering with churches from around the world to provide faith-based teaching, materials and LOVE that equip children for more than just today, but for all of their tomorrows too.
2014 World Vision Holiday Gift Catalog
With the holidays right around the corner, giving the perfect and unique gift for your loved one can be difficult. World Vision just launched their 2014 Holiday Gift Catalog filled with unique and poverty fighting items that give so much more.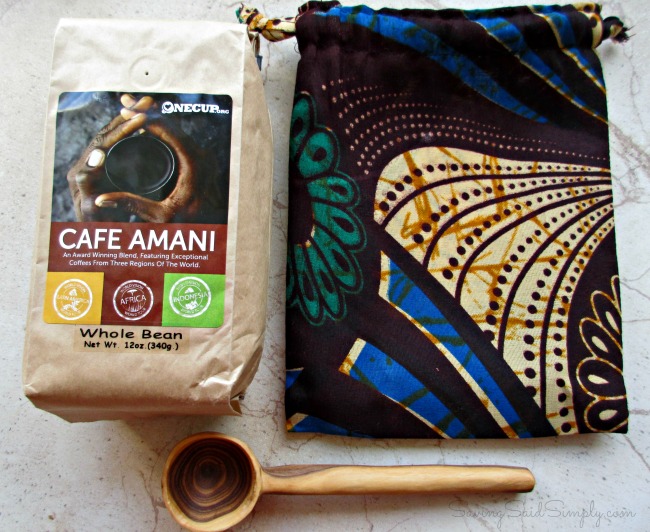 I was fortunate to receive the World Vision Fair-Trade Coffee Set. This beautiful set features:
12 oz. of whole bean coffee that combines flavors from Ethiopia, Sumatra, and Costa Rica blended by OneCup.org
a beautiful gift bag of African fabric hand-sewn by local women
a hand-carved olivewood scoop, crafted to benefit more than 200 orphans of the Kamba tribe
Isn't this set just wonderful? I know many coffee drinkers would love enjoying this unique blend of coffee and the special handmade items that only World Vision can provide! There's over 250 items featured in the World Vision Holiday Catalog, with gifts starting as low as $10. But your money provides so much more than just a special gift, but a gift that impacts children and families around the world.
How can you help this holiday season? Consider donating to the amazing charity of World Vision! Every dollar can make a difference in a little child's life from around the world! I hope that you will consider sponsoring a child or purchasing a unique and special gift from the World Vision 2014 Holiday Gift Catalog. You will be giving an amazing gift to your loved ones, while providing an amazing gift around the world. Seriously, win-win! Be sure to follow World Vision via Facebook and Twitter for mission updates, new products and more.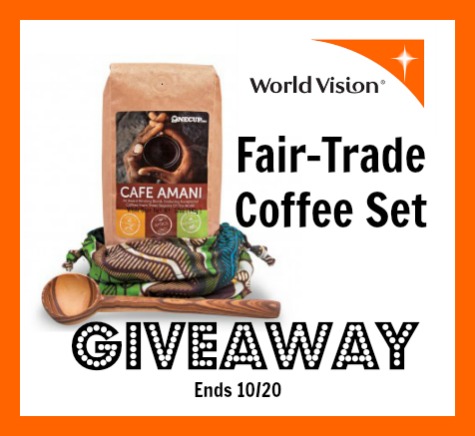 A Special Holiday Giveaway
Ready for a giveaway? World Vision has generously donated another beautiful Fair Trade Coffee Set for 1 lucky fan! Enter to win a World Vision Fair-Trade Coffee Set, a $65 value! Open to U.S. residents only. Ends 10/20. Here's how to enter:
GIVEAWAY NOW OVER. THANKS TO EVERYONE WHO ENTERED
Disclosure ~ I received a free product from World Vision in exchange for this posting. I am honestly moved and honored to support them this holiday season. All opinions are 100% my own. Saving Said Simply not responsible for shipment of prizes. Be sure to follow Raising Whasians via Facebook, Twitter, Instagram, Pinterest and YouTube for more reviews, giveaways and more.