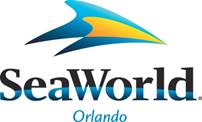 SeaWorld Orlando – NEW Mobile App Features
Have you used the SeaWorld Discovery App yet? This nifty app is wonderful whenever you visit SeaWorld Orlando! At the touch of a button you can get show updates, ride height requirements, and more. And now, SeaWorld Orlando has added NEW Mobile App Features to make your SeaWorld visit even more enjoyable!
Available for iPhone and Android devices, this FREE mobile app is a great way to experience SeaWorld and make the most of your visit. Here's some of the amazing new features:
Interactive Park Maps and Locations – Featuring GPS Navigation
Forgot where that bathroom was? Can't remember where Turtle Trek is? Using the new maps and locations feature of the app is not only easy, it's FUN!
50th Celebration Scavenger Hunt
While in the park, you can win REAL prizes! Test your SeaWorld knowledge to collect badges as you visit certain locations throughout the park and earn valuable in-park rewards ranging from themed merchandise to culinary treats.
Car Finder
Wish every park had one of these! Mark your car location when you arrive, so it's a cinch to find when you leave.
Easy purchasing and upgrades
This summer, a mobile wallet will be added with one-touch purchasing. This allows guests to make spur-of-the-moment upgrades to skip lines with Quick Queue or add the All-Day Dining Deal. Later this year, new functionality will even allow guests to pre-order meals on the go for easy pick up at select locations.
Push notifications
Starting next month, guests inside the park will be alerted automatically on their mobile device with offers and discounts only for app users, such as tours or culinary specials. In future releases, guests will receive contextual notifications, based on interests particular to each guest.
I actually got to play around with some of the new app features during my 50th Celebration visit. With this FREE and easy to use app, my family's SeaWorld Experience just got a whole lot more memorable!
Be sure to follow Saving Said Simply via Facebook, Twitter, Google, Instagram, Pinterest and YouTube  for more reviews, giveaways and more.