Save on Back-to-School Essentials at Kmart. Post sponsored by Kmart. All savvy back-to-school opinions are my own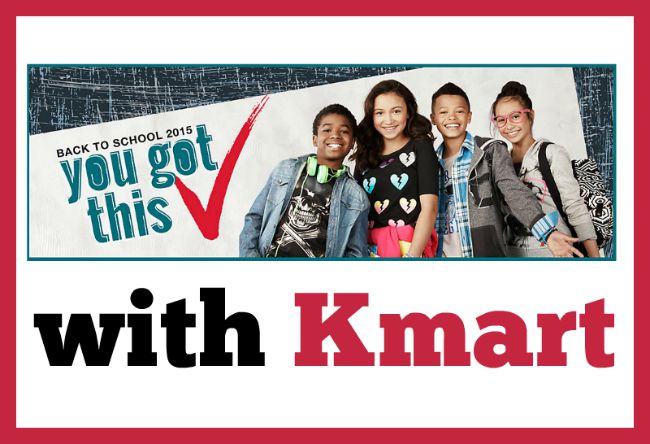 Save on Back-to-School Essentials at Kmart
Are you nearing the back-to-school countdown? I cannot believe we only have 4 days to go until First Grade! No longer the littlest man on campus, I know that this year requires much more than just supplies. I need all of his Back-to-School Essentials found easily at Kmart! How can you save on Back-to-School Essentials at Kmart this season? Check out these 4 tips to scoring great Kmart quality at a family-friendly price.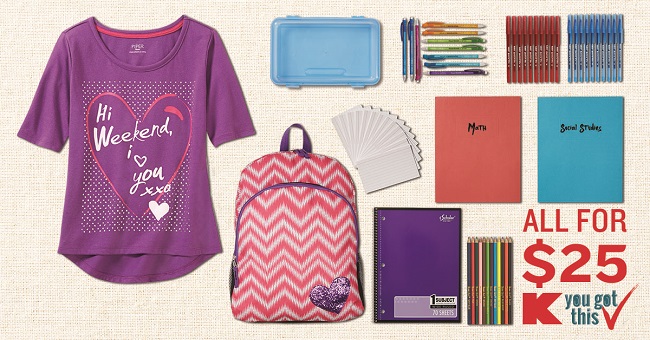 1. Budget Friendly #BundleBrag Sets
For stylish kids on the move, Kmart created fashionable bundles with a $25 price point that let kids show off their personal style. Bundles include awesome items such as backpacks, lunch boxes and notebooks in popular themes that kids love: dogs or dinos, purples or plaids and even skaters or skulls. Parents can brag about the bundles they scored for their kids using hashtag #BundleBrag on Facebook, Twitter and Instagram.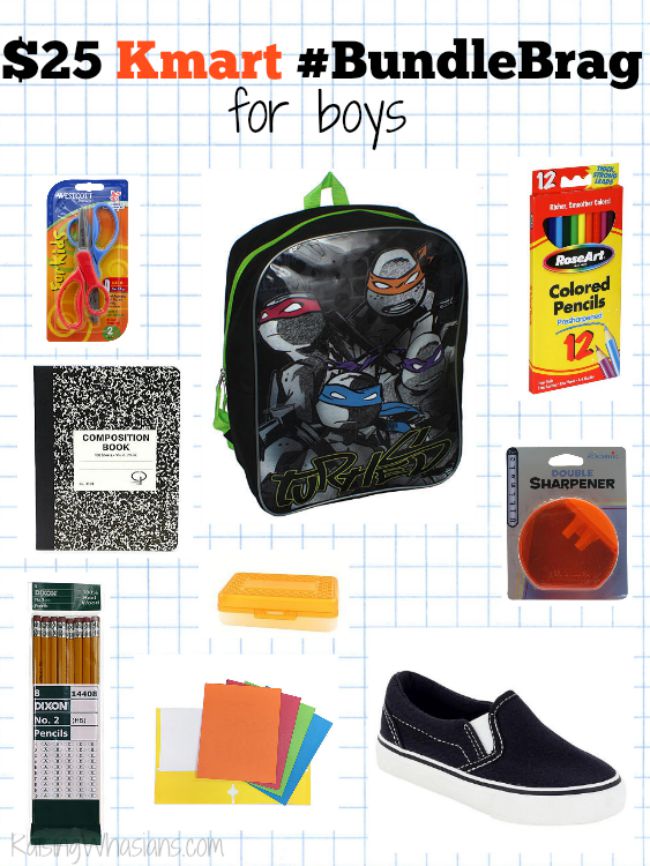 We've even made our own Bundle Brag Set for our first grader! Check out our top picks for under $25!
TMNT backpack – $8
Joe Boxer Canvas Casual Shoes – $6.49
2-pack scissors – $1.99
Composition Notebook – $1.49
8 ct. Pencils – $1.19
2 Pocket Folder – $0.59
Double Pencil Sharpener – $1.49
Colored Pencils – $1.49
Pencil Box – $1.69
= $24.42 TOTAL!

2. Fifteen-Look Fashion Collections
Need a quality back-to-school wardrobe on a budget? Check out the Kmart Fifteen-Look Fashion Collections! Kmart has curated ridiculously awesome apparel collections that inspire 15 different looks! Kids can go back to school with practically a new wardrobe with just five tops and three bottoms that can be mixed and matched in fun combinations. And the best part? The 15-look collections are priced at either $75 for both boys and girls ages 7-8 or $100 for boys and girls ages 10-12.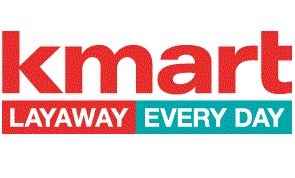 3. $10 Down Layaway
Kmart understands that parents that need convenient and flexible payment options when it comes to your back-to-school essentials. The list can get long and extensive! For Back-to-School season, Kmart is bringing back the $10 Down layaway program nationwide, giving Shop Your Way members and customers the flexibility you need this time of year.
The program offers both in-store and online contracts for coveted items across dozens of merchandise categories. Shop Your Way members earn points on layaway purchases, and membership, as always, is easy and free.
Parents can also sign up for layaway payment text reminder alerts, keeping them as organized as their kids on the first day of school.
For more information on layaway, visit kmart.com/layaway.

4. Brands Kids Love with the Kmart Price
What's on your list this season? I know one thing that has been on my son's mind since summer, backpacks. He's been dying to have a new backpack, since the one from kindergarten has definitely kicked the bucket. I couldn't believe how much selection Kmart has for backpacks this year, all with the characters and brands that he really loves! Check out his top 4 picks:
And the best part? All of his favorite backpacks are under $15, a perfect price for this budget savvy mom!
Ready for Back-to-School? Check out this SWEET Kmart YouTube Video to get your back-to-school season off on a positive note! Then shop big and save big this season at your local Kmart stores or online at
Kmart.com/backtoschool
.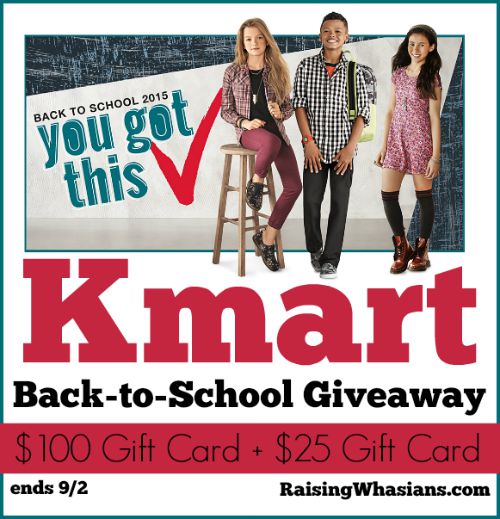 Giveaway
Ready for a giveaway? Not just one but 2 winners will receive a Kmart gift card to help with their Back to School shopping!
1 Winner will receive a $100 Kmart Gift Card for your back-to-school wardrobe
1 Winner will receive a $25 Kmart Gift Card, perfect for grabbing a Kmart #BundleBrag Set
Open to U.S. residents only. Ends 9/2. Here's how to enter:
GIVEAWAY NOW OVER. THANKS TO EVERYONE WHO ENTERED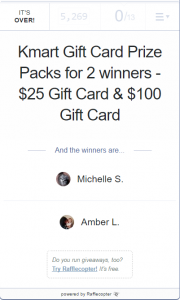 Post sponsored by Kmart. All opinions are my own. Raising Whasians not responsible for shipment of prizes. Be sure to follow Raising Whasians via Facebook, Twitter, Instagram, Pinterest and YouTube for more reviews, giveaways and more.