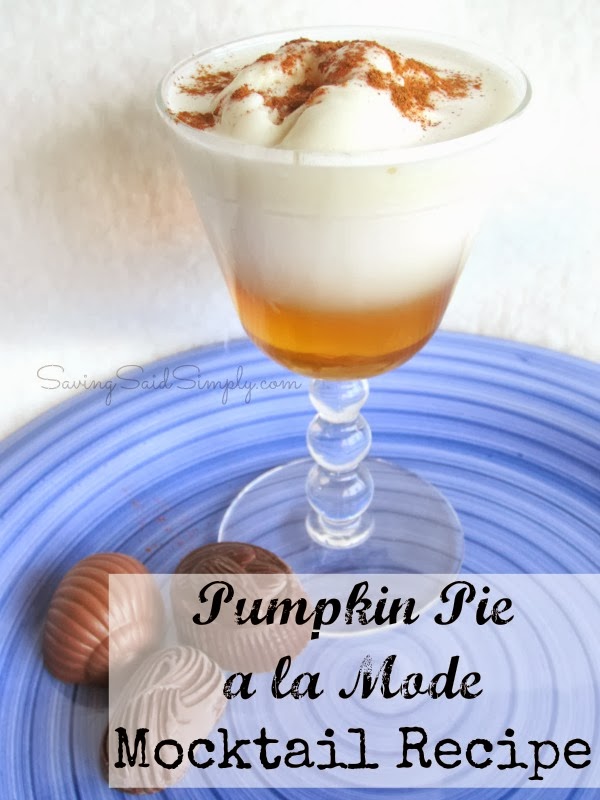 Pumpkin Pie a la Mode Mocktail Recipe
Ok, serious YUM right here. I just came up with this Pumpkin Pie a la Mode Mocktail Recipe, so good that it feels like there's Irish Cream in there! But nope, not a drop in this delicious drink combo. A perfect dessert drink to share with the whole family and so simple! Here's how: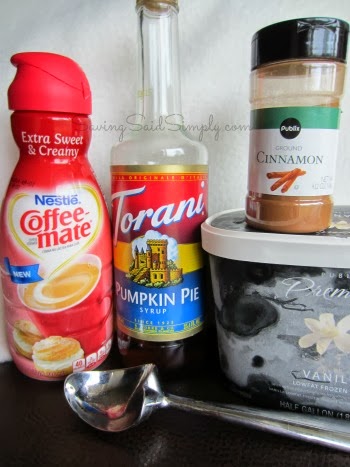 Ingredients:
1 oz. of a sweet Coffee Creamer (I used the new Coffee-mate Extra Sweet & Creamy)
1 oz. of Pumpkin Pie Syrup
1 large scoop of Vanilla Frozen Yogurt
Directions:
1. Mix the coffee creamer and pumpkin pie syrup together. Note that some of the syrup will settle at the bottom.
2. Add scoop or frozen yogurt on top. Sprinkle with a pinch of cinnamon. Re-stir drink if needed. Serve immediately.
Seriously, you have to try it! I thought there was some Bailey's in there for sure! Love this recipe? Let me know in the comments below! Be sure to check out all of my easy family recipes too!
Looking for more?
Be sure to follow Raising Whasians via Facebook, Twitter, Instagram, Pinterest and YouTube for more fun recipe ideas, giveaways and more!
Blessings!
Christie