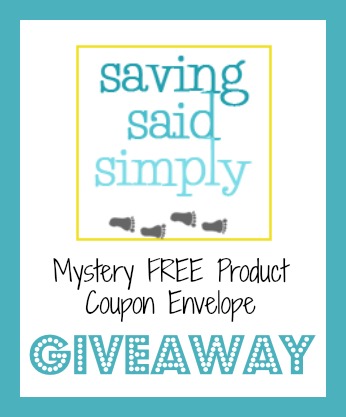 Mystery FREE Product Coupon Prize Pack Giveaway
Every now and then I like to remind my fans how much I love them. Oh yes, I do 🙂 So today, I'm doing a "Just Because" giveaway. I have a few (ok, maybe lots) of mystery FREE product coupons I will be sending to a random winner. In fact, there's over $30 worth of free food for you to enjoy with your family. What do I ask in return? Your honest opinion. What do you love about Saving Said SImply? What do you wish there could be more of, less of? Do we love the crafts, recipes, honest reviews? Am I too long winded, hate the personal stories, want something to be easier to access? Let me know. This is the time to speak up and let me know how I am doing. I am always looking for ways to grow myself and my blog. Because, I'd be nothing without my readers and fans! So, THANK YOU for continuing to support Saving Said Simply. Thank you for hanging in there as things continue to change. Thank you for reading, taking the time to comment and leave some social media love. Thank you for being you!
Ok, so now's the time to win! Enter to win a mystery prize pack filled with FREE product coupons, a $30 value! Just enter on the giveaway form below. This giveaway will end 9/26. Here's how to enter:
Be sure to follow Saving Said Simply via Facebook, Twitter, Instagram, Pinterest and YouTube for more reviews, giveaways and more.