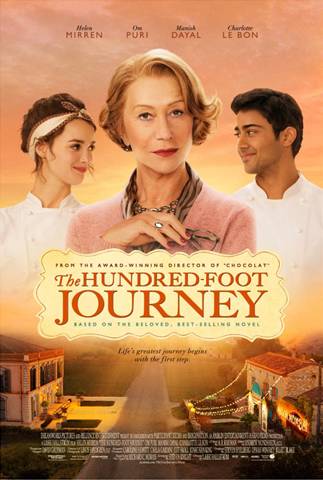 The Hundred-Foot Journey Sweepstakes + Recipe #100FootJourneyEvent
Are you excited for The Hundred-Foot Journey to arrive in theaters? So is DreamWorks! They're so excited  that they have a special sweepstakes running right now for fans of this upcoming summer blockbuster! What can you win, you asked? It's FABULOUS! Here's the details: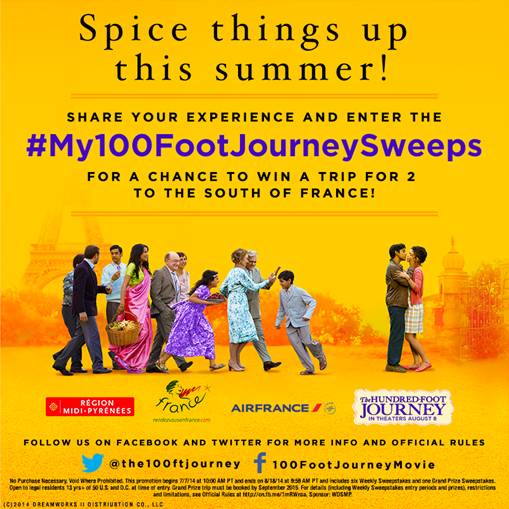 How about a trip for 2 to France? That's right folks, you can win a trip of a lifetime to the South of France! AND when you enter, there's weekly prizes as well! So hurry on over and get this week's entry in right now! Sweepstakes ends 8/18/14.
Enter over at The Hundred-Foot Journey Facebook Page and comment on the sweepstakes picture to win! That easy 🙂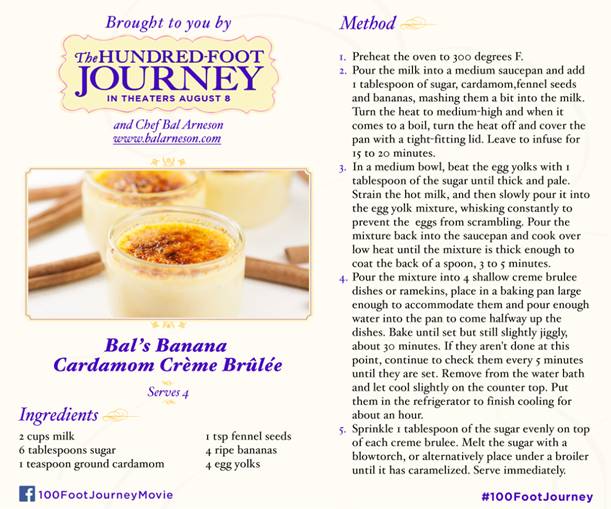 Plus fans of Creme Brulee are going to flip over this new recipe inspired by the film! Who else loves that caramelized sugar on top? My mouth is watering just looking at this tasty goodness!
I can't believe that I'm going to interview Manish Dayal on my Disney Trip! EEKK!! What questions do you want me to ask about The Hundred-Foot Journey next week?
Like THE HUNDRED FOOT JOURNEY on Facebook: http://facebook.com/100footjourneymovie
Follow THE HUNDRED FOOT JOURNEY on Twitter: https://twitter.com/the100ftJourney
Instagram: http://instagram.com/thehundredfootjourney
Pinterest: http://pinterest.com/100FtJourney
THE HUNDRED-FOOT JOURNEY arrives in theaters everywhere on August 8th! Follow along with hashtag #100FootJourney and my L.A. trip at #100FootJourneyEvent
Be sure to follow Saving Said Simply via Facebook, Twitter, Google, Instagram, Pinterest and YouTube  for more Disney updates and more!