Homemade Citrus Sugar Scrub DIY
So you know how I've been on a citrus kick lately? Well, it's gotten worse…but in a good way. My love for summer citrus inspired this Homemade Citrus Sugar Scrub DIY. A quick and easy way to enjoy a little pampering this season, you'll love the fresh scent combination of citruses and the amazing feel on your summer skin. Ready to indulge in a little "me time," mom?

What You Will Need:
3/4 Cup of Sugar
1/4 Cup of Coconut Oil
1 TSP Lime Juice
1 TSP Lemon Juice
1 TBSP Grated Orange Zest

Directions:
1. Combine all ingredients in small bowl.
2. Store in air tight container. May be stored in fridge for up to 2 weeks.
This batch makes enough for a little over a cup. Perfect for exfoliation before shaving, a little relief after a day in the sun, or a perfect Back to School Teacher gift idea, I love whipping up quick batches for family and friends. Add a small canning jar and a bow for a sweet summer gift! So easy and who doesn't love a little pampering in a jar? Just used some on my poor dry hands! The Florida sun has not been so kind to my skin!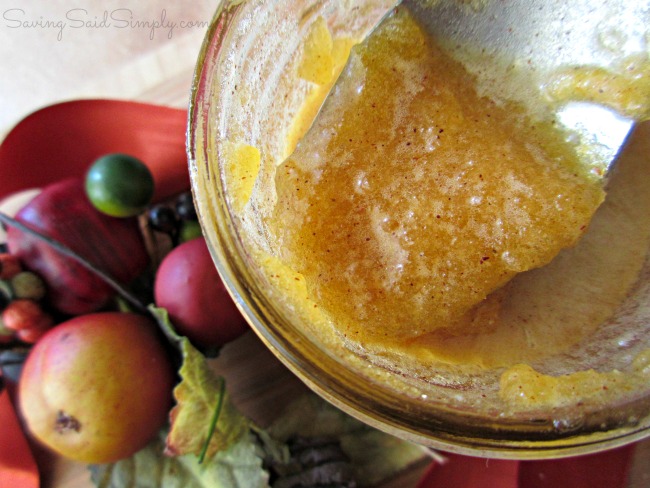 Looking for more homemade sugar scrub ideas? Check out my Pumpkin Sugar Scrub and Sparkler Sugar Scrub for more homemade pampering inspiration!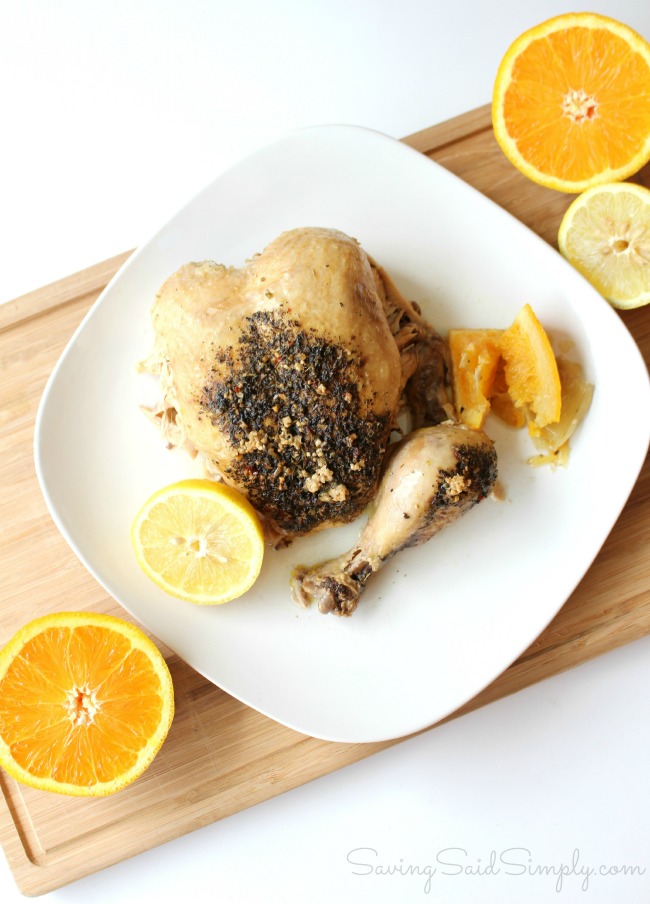 And if you're wondering where the citrus kick is coming from, I've been cooking up some delicious this season! Check out my Crockpot Citrus Chicken, Homemade Orange Creamsicles and Orange Hazelnut Coffee Float!
Refresh, renew and enjoy a little bit of love with this Homemade Citrus Sugar Scrub!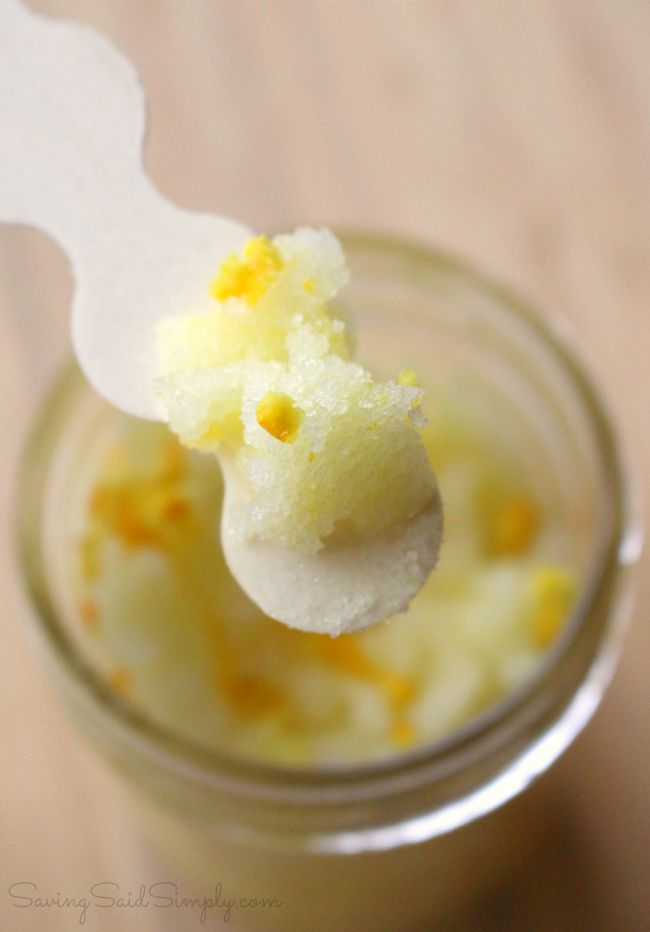 Who would you share this Homemade Citrus Sugar Scrub with?
Be sure to follow Saving Said Simply via Facebook, Twitter, Instagram, Pinterest and YouTube for more DIYs, recipes, and kid crafts.