Give Back This Holiday Season | Kmart The Giving Hat. This important holiday post is sponsored by Kmart as a K-Club Ambassador. All opinions are my own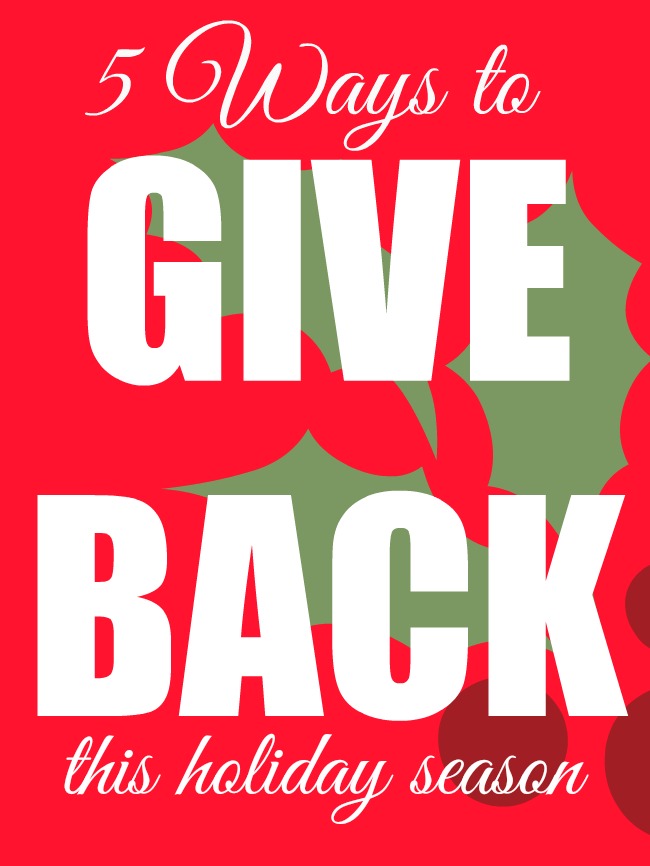 Give Back This Holiday Season | Kmart The Giving Hat
I love this time of year. Sure the shopping and cooking and preparing can be stressful. But when it all comes down to the heart the season, it's so much more rewarding to GIVE than to receive. With so many opportunities to give back this time of year, I'm sharing my top 5 favorite ways to give back this holiday season. See if we can find some new ways to give back and make a difference during this giving holiday.
Donate
This is one of the best ways that we love getting the whole family involved. Every year we have our kids pick out toys that they love and donate them to a child in need. It's such a great way to not only instill good character into my kids, but show how much we can bless other people. And while the focus seems to be on kids and toys during the holidays, we also make sure to pick up extra supplies like toiletries, clothing and shoes to donate to local shelters as well. Adults are just as in need as kids during this season, especially when it's cold outside!
Volunteer
Can you think of the last opportunity where you donated your time this season? Singing Christmas carols at a Nursing Home, passing out treats at hospitals, reading books at nursery, there's so many ways that your time can be valuable this holiday season. A great way to pry yourself away from the "stuff" and focus on the moment,
Pay It Forward
One of my favorite things to do during the holiday season, I love surprising an unexpected family member, neighbor, friend with an extra "special" way that we are thinking of them this season. Whether baking cookies, writing a special note in a Christmas card or sending an unexpected "Just for You" gift, surprises are what makes the little things so great. It's so rewarding to give kindness just because.
Love
Maybe finances are tough this season. Or perhaps you can't offer much extra time this season. I get it. The seasons of life can definitely throw some unexpected curve balls. But we all can still GIVE something. Love is such an easy way to share the holiday spirit. That smile at the checkout line, the "have a good day" to the angry worker, the patience and positive perspective when everyone else seems down, a listening ear can make all the difference in someone's day.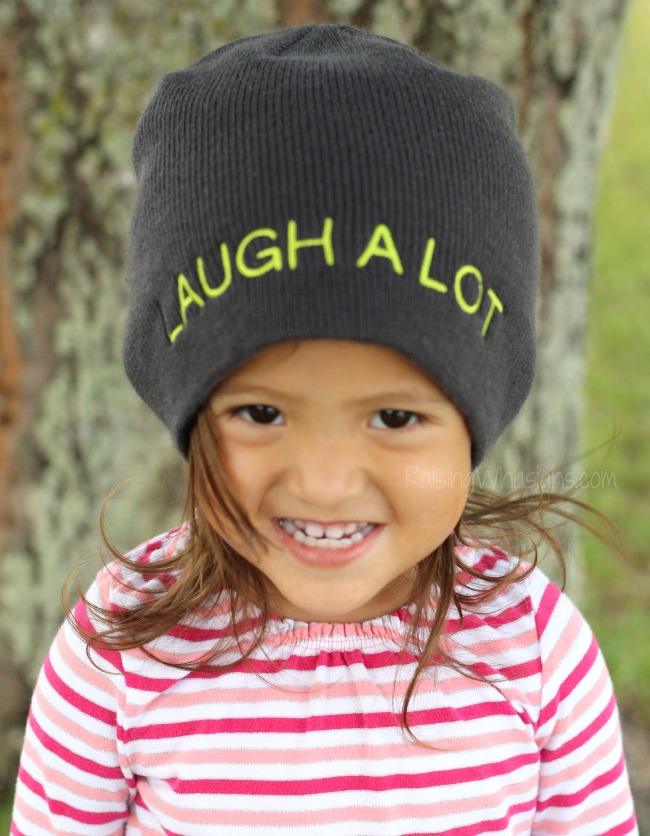 Buy A Gift That Does More
Giving a gift is one thing. Giving a gift that gives back…well that's a win-win in my book. I'm always on the lookout for that meaningful gift that really moves people. And this year, I'm excited to have found The Giving Hat. Have you heard of this hat taking the world by storm? Designed in collaboration with St. Jude, The Giving Hat will be available exclusively at Kmart and Kmart.com/StJude starting November 8 and while supplies last. This comfy and warm hat has simple yet powerful messages on each design to give everyone something to smile about.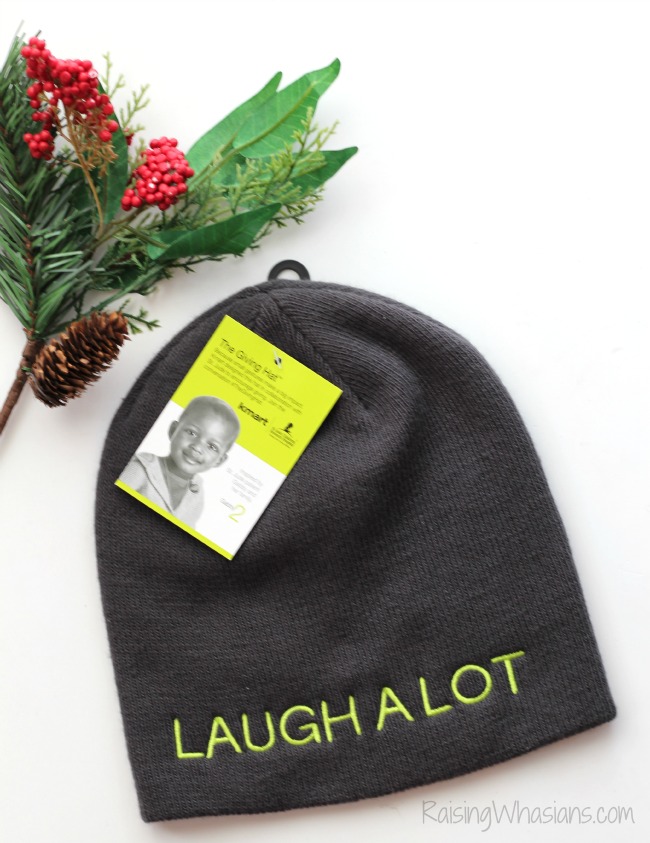 The gray and lime green winter knit hats are one-size-fits-all (adults and kids ages 9+) and are available with three different embroidered messages inspired by St. Jude patients and their families:
SMILE
GIVE THANKS
LAUGH A LOT
Just a small purchase at just $5 each, this fashion movement not only brings smiles but brings hope. $1 from every purchase is donated to St. Jude to fight and end childhood cancer. Giving back? ABSOLUTELY! What an amazing difference one hat can make!
See The Giving Hat in action this holiday season and how 1 hat can bring a smile to your face this holiday season. Find out more and join #TheGivingHat movement at
Kmart.com/StJude
. Purchase yours and give back so much more than just a hat!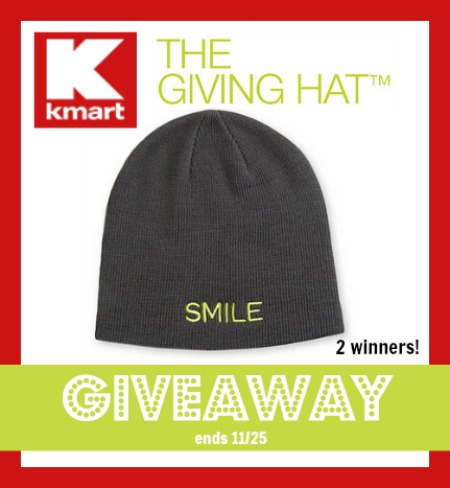 Giveaway!
Ready to share some holiday love this season? Enter now to win the new Kmart The Giving Hat in collaboration with St. Jude Childrens Research Hospital! 2 lucky fans will win a warm hat in time for the cold months, with smiles to go along with it! Open to U.S. residents only. Ends 11/25. Here's how to enter: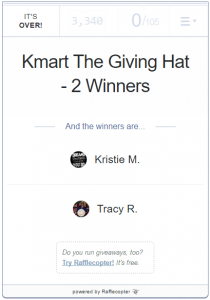 GIVEAWAY NOW OVER. THANKS TO EVERYONE WHO ENTERED
Contest open **US** ages 18 and over. Winner has 48 hours to respond to my email titled – make sure to check your spam. Failure to respond will cause winner to forfeit the prize and a new winner will be chosen. Please note that prize can take up to 6 weeks to be received by the sponsor. No Purchase Necessary to enter. This giveaway is in no way affiliated with Facebook, Pinterest, Youtube or Twitter. One entrant per household/IP address.
This disclosure is made in accordance with the FTC 10 CFR, Part 255 Guides Concerning the Use of Endorsements. Entrants must only enter with either one email address, IP address, and/or Facebook account. Anyone found violating these rules will be disqualified. It is at the sole discretion of the admin of the giveaway if the winner has met the rules or not. Be sure to follow Raising Whasians via Facebook, Twitter, Instagram, Pinterest and YouTube for more of your favorite giveaways!