Post sponsored by Global Influence. All opinions are 100% my own.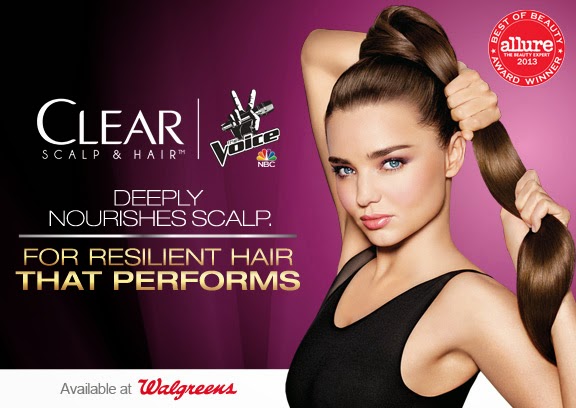 FREE The Voice Song Downloads with Clear Hair Care & Walgreens
You know how much I am addicted to the show, The Voice! And today, I'm going to tell you how you can get FREE The Voice song downloads. There's something about that rags to riches American Dream story. Famous singers choosing folks based solely on their voice quality alone. People like you and me on one of the biggest stages and winning a dream singing contract…and I am a sucker for happy endings!
And let's not forget the unbelievable
drama
occurring during the show too…Blake tweeting Adam's REAL cell phone number during the show. Adam dying his hair blonde. Shakira and her hot live performances. Usher and his amazing-ness (I'm a little biased #TeamUsher). It's happening all right here on The Voice this season. I can't believe we're getting so close to the end, with only 5 singers left!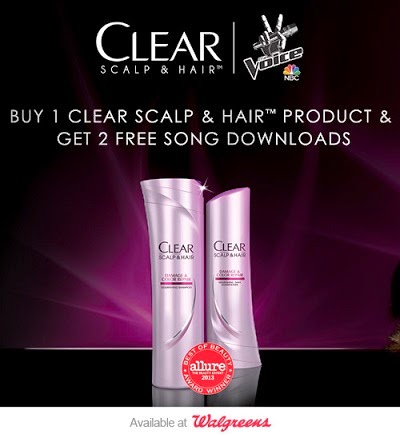 This year let your hair perform for you! CLEAR SCALP & HAIR™ will make your hair beautiful and resilient by deeply nourishing your scalp. Just like the intense live performances on The Voice, CLEAR SCALP & HAIR™ will give you the confidence you need to feel, look and perform your best!
And now, head into Walgreens from 5/1/14–7/27/14 and purchase any CLEAR SCALP & HAIR™ product and get 2 Free song downloads (while supplies last). Just purchase in-store. The download instructions will be right on your receipt! YES! I love having music on hand at all times. And can't beat FREE music too!
With only 5 singers left, who are you rooting for? Innocent Jake? Come-back powerhouse Sisaundra? Rocker Kat? What's your favorite part of watching The Voice?
Be sure to follow Saving Said Simply via Facebook, Twitter, Instagram, Pinterest and YouTube for more fun giveaways!
Blessings!
Christie